Presenting you most visited countries in the world.
There are 195 countries in the world in total and each one of them has something different to see. Similarly, there are thousands of different cultures to observe in this wide world. Hundreds of different types of cuisines can be tried around the globe and it goes without saying that the natural bounties around the world are uncountable and so soothing to your eyes that you would not be able to resist it.
Traveling is such a habit that if you get a real taste of it, you will be hitting darts on the map every year to travel to the place where the dart lands. Phileas Fogg could have been insane to even think about traveling around the world in 80 days, because by doing so, the world cannot be explored from each aspect as the time is too short. So, are you ready to witness the awesomeness of some of the most visited countries in the world? Are you ready to know why these countries are the most visited countries in the world?
So, let's discuss some of the countries in the world that are very famous for certain things and are the most visited countries in the world.
Top Most Visited Countries in the World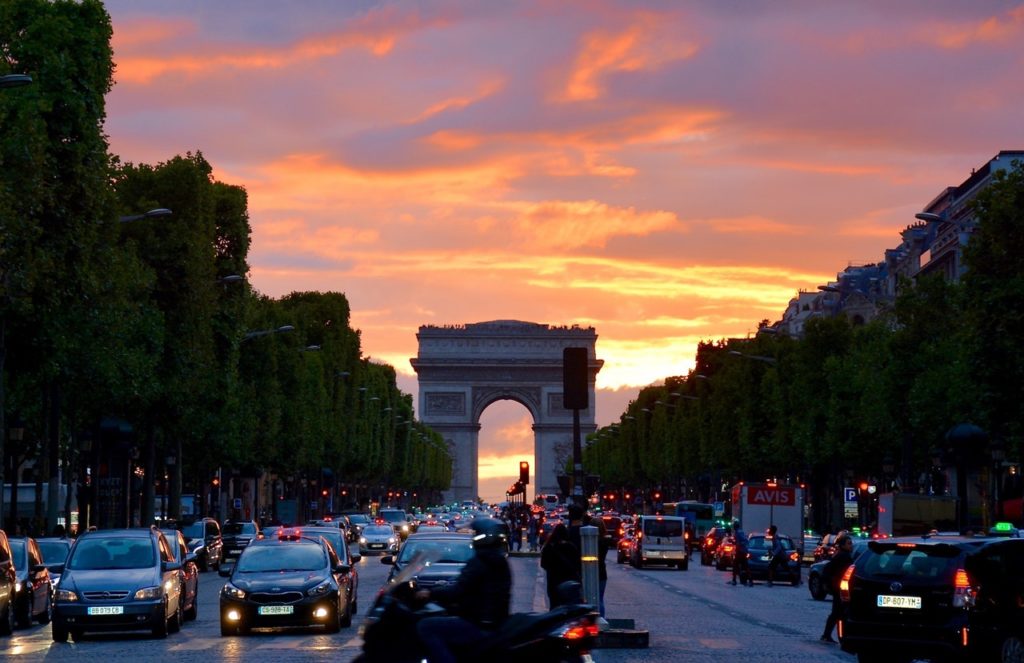 France is one of the most visited countries in the world with 90 million visitors in 2023. This country is a heaven for those who seek luxury in their trips. The most visited places in France are Eiffel tower, St Tropez, Chamonix ski resort and mount saint Michel. The Eiffel tower is one of the wonders of the world.
Read Also: Top 10 Best Places to Visit in France 2023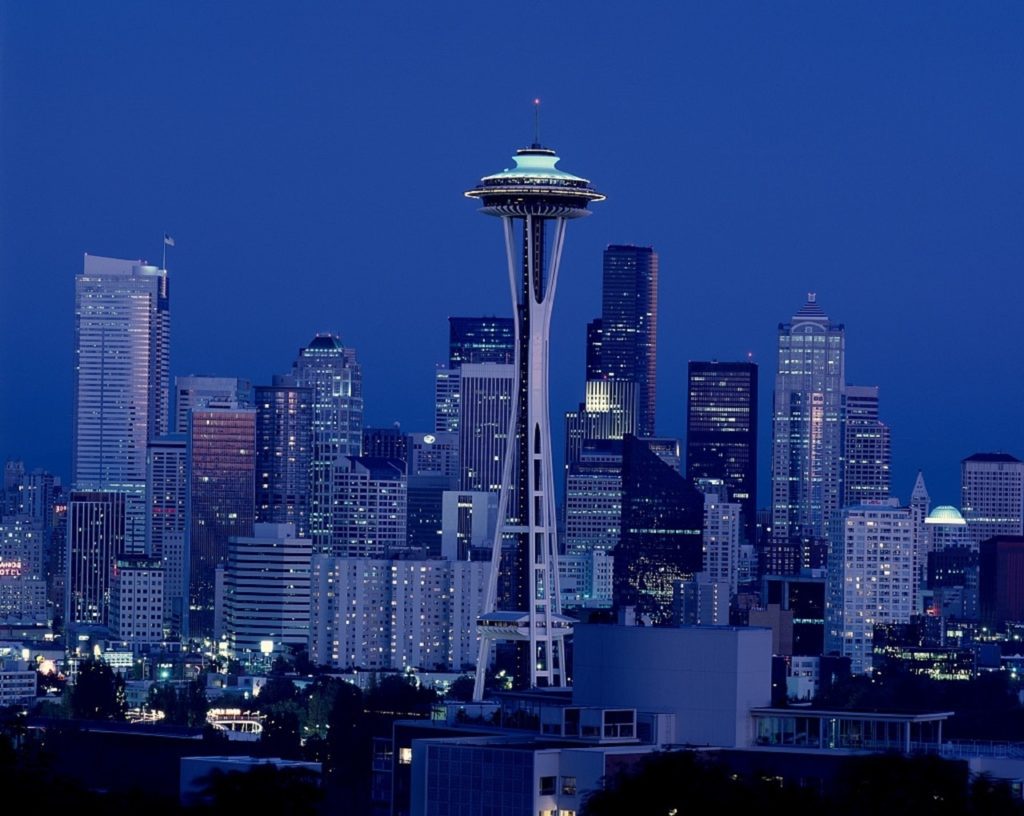 The country with the highest GDP in the world also has several services for the tourists coming in from all around the globe. It is the second most visited country in the world with 62.8 million visitors.
New York and Las Vegas are the cities that never sleep. These two cities are the most famous tourist destination for people coming in. Some of the most visited places in USA include Grand Canyon, Niagara Falls, Manhattan and Yellowstone national Park.
More Read: Top 10 Best Places to Visit in USA 2023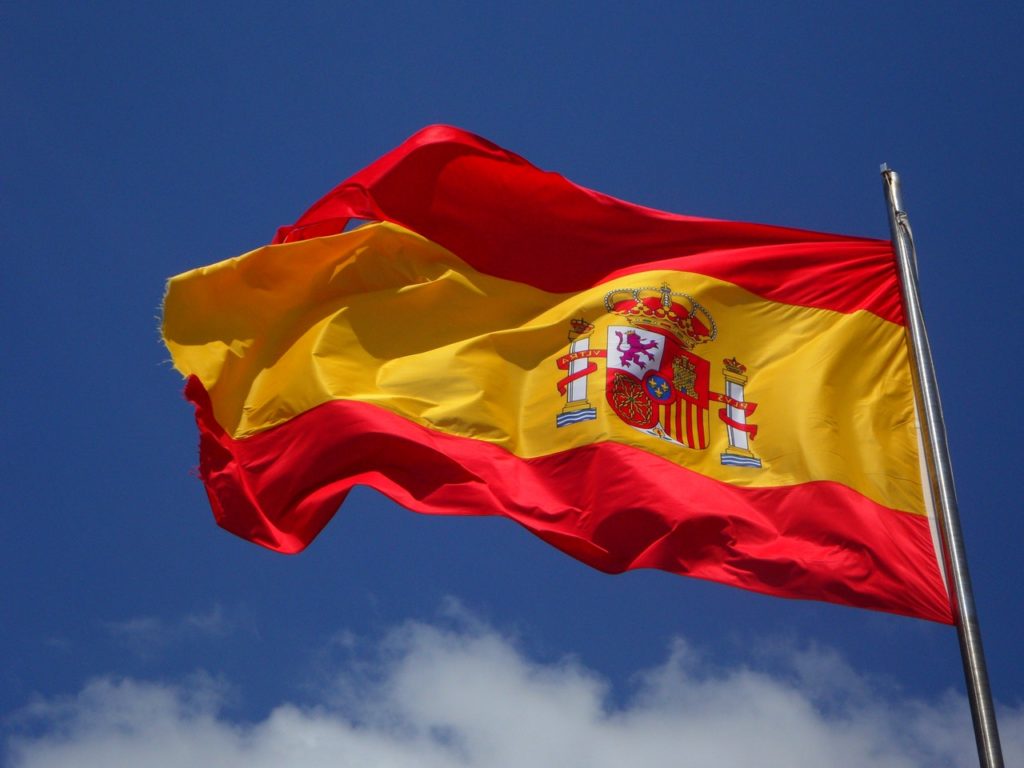 Spain had 75.6 million visitors. Spain is very famous amongst tourists who are history enthusiasts. The country holds utmost historical importance in the social and religious context. Amongst the most visited places in Spain are Mosque of Cordoba, Ibiza island, La Concha, Cuenca, El Escorial and Palacio Real.
Related: 10 Most Attractive Places to Visit in Spain in 2020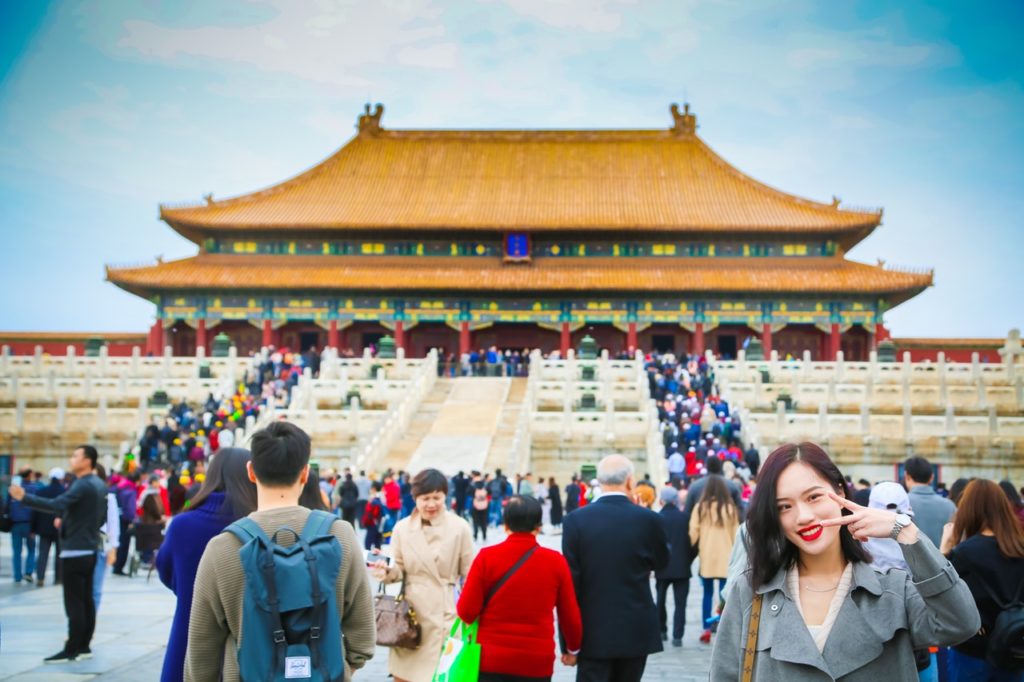 China had 59.3 million visitors. The new industrial giant has several visitors round the year for business purposes. However, there are also tourist destinations in China that attract several tourists from all around the world during the vacations.
The most famous places visited in China are the Great wall of China (one of the wonders of the world), the forbidden city in Beijing and Xi'an city walls.
Also Read: Top 10 Best Places to Visit in China 2020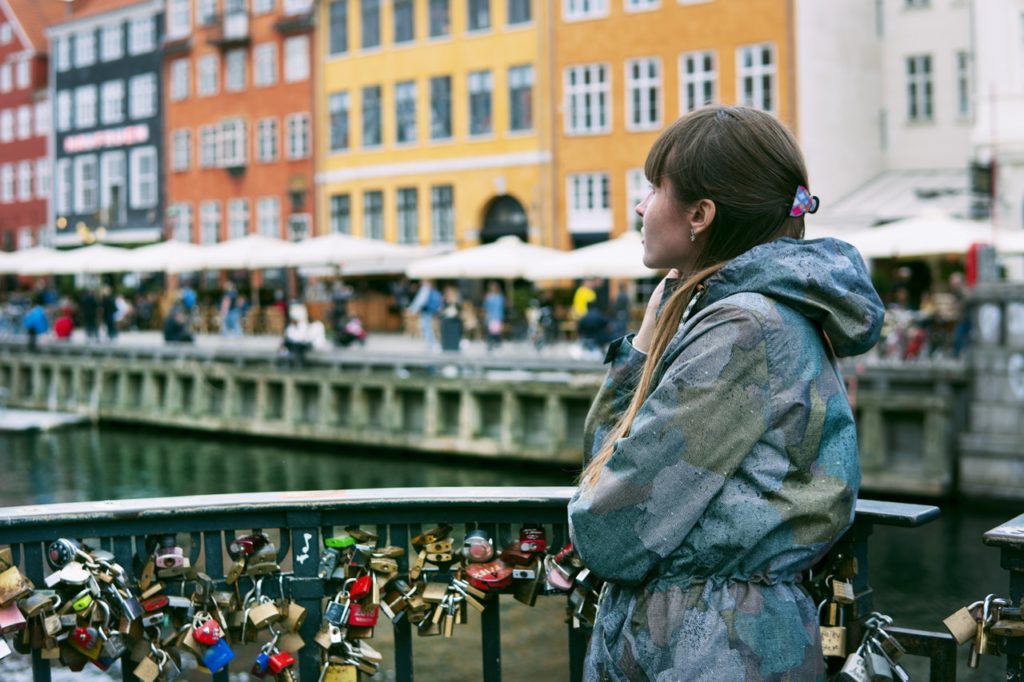 With 52.4 million visitors, Italy is the fifth most visited country. The inventors of Pizza take pride in their dish that is famous worldwide. However, if you want to taste the original pizza, Starita in Naples, Italy is the place to go. There are several popular places to visit in Italy such as the Colosseum in Rome which is the biggest amphitheater in the world and holds much historical importance. Other famous places are Grand Canal, Florence Cathedral and so on.
Related: Top 10 Best Places to Visit in Italy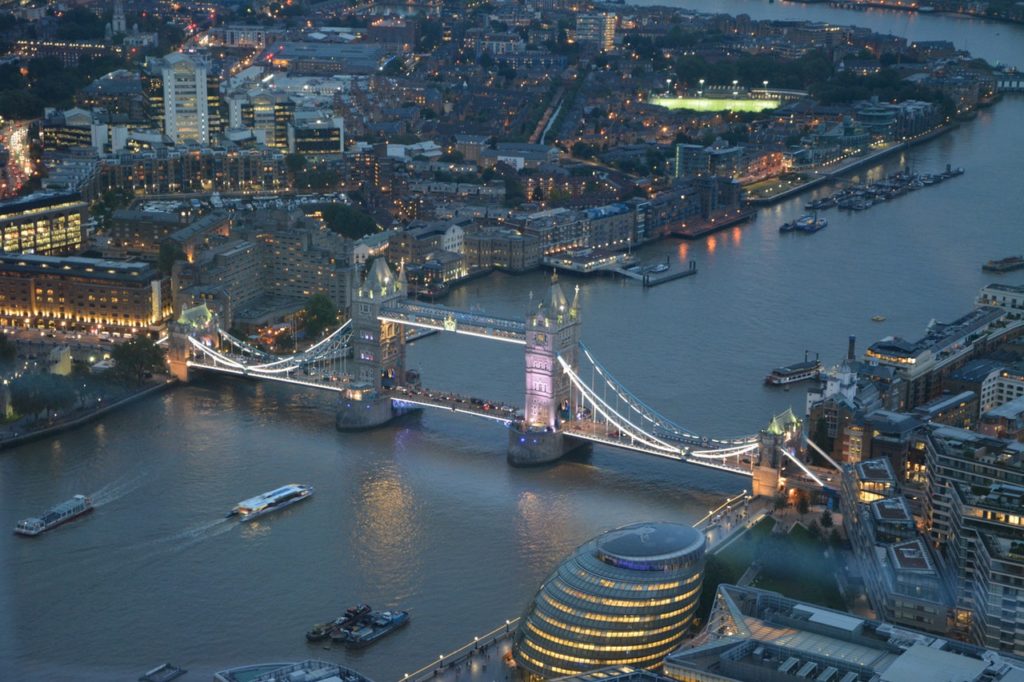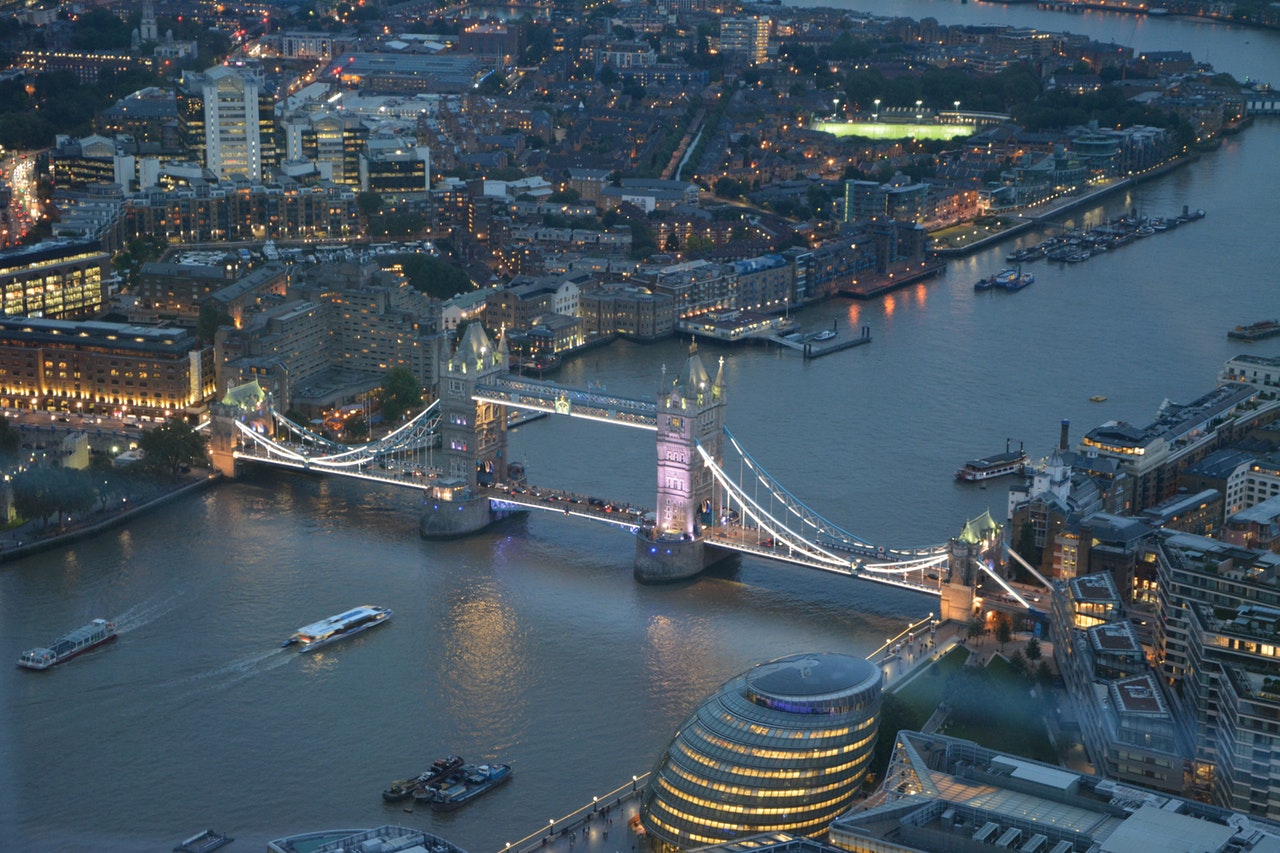 United Kingdom is one of the most developed countries in the world and one of the most visited countries in Europe with 35.8 million visitors. It has much to offer to the tourists too. London, the most famous city of UK, provides a great deal of enjoyment to the tourists coming in from all over the world. Some of the other famous places that are most visited in UK are Edinburgh, Stonehenge and York.
Check: 10 Best Places to Visit in UK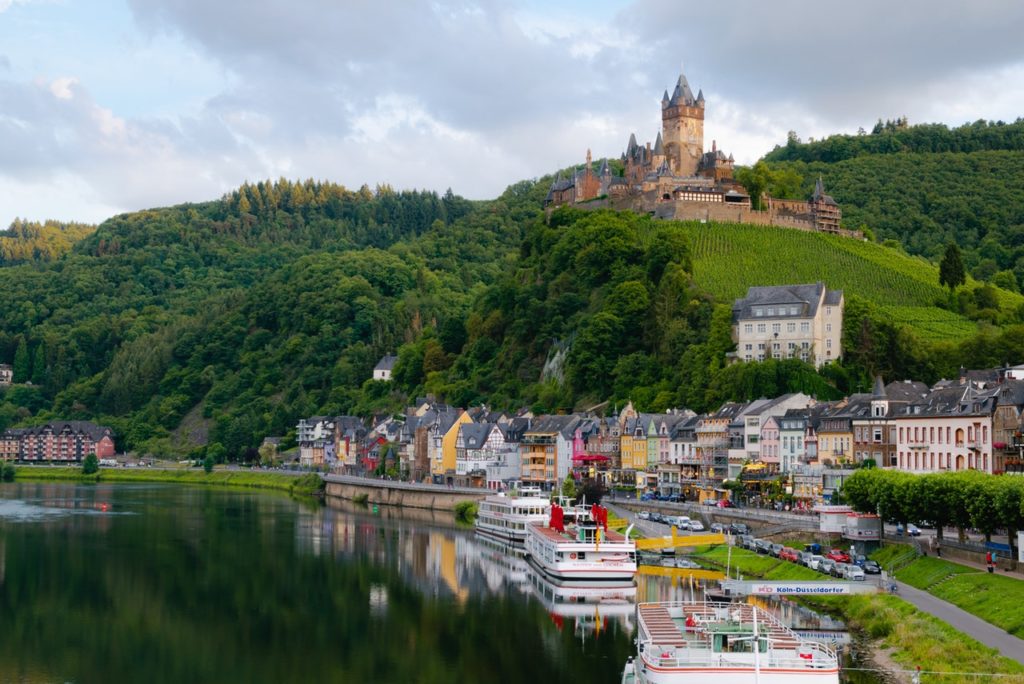 Germany, again a history rich country, is home to many museums, historic buildings and other aesthetic sights that are extremely liked by the pleasure-seeking travelers. Some of the best places to visit in Germany are the Black forest, Cologne cathedral, Marienplatz and Neuschwanstein Castle. Germany had 35.6 million visitors.
Must Read: 10 Top Place to Visit in Germany 2020
#8 Mexico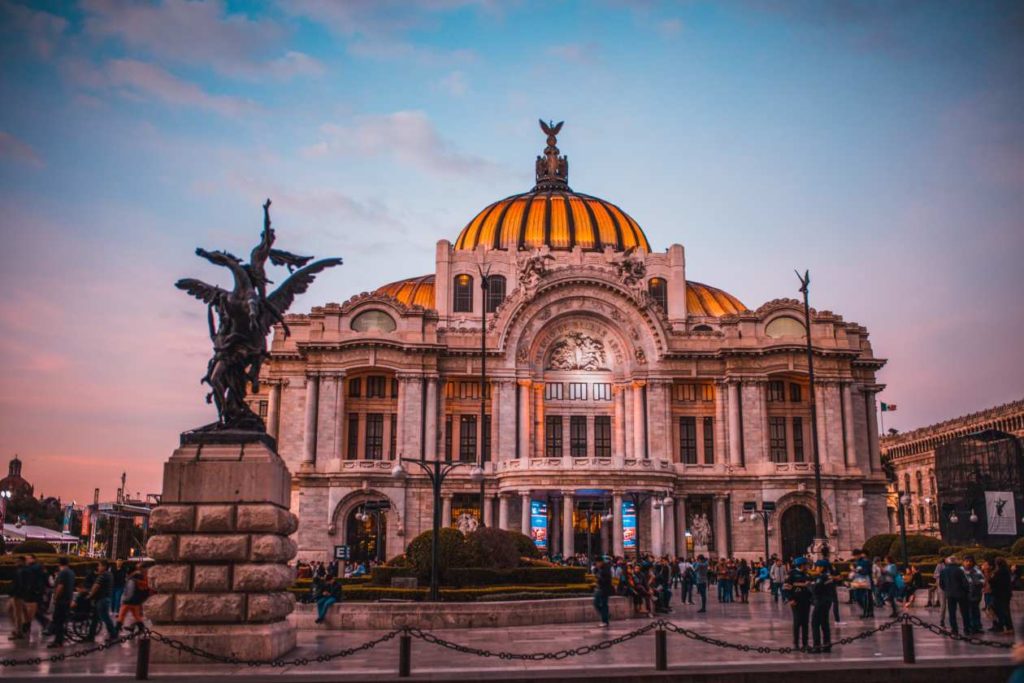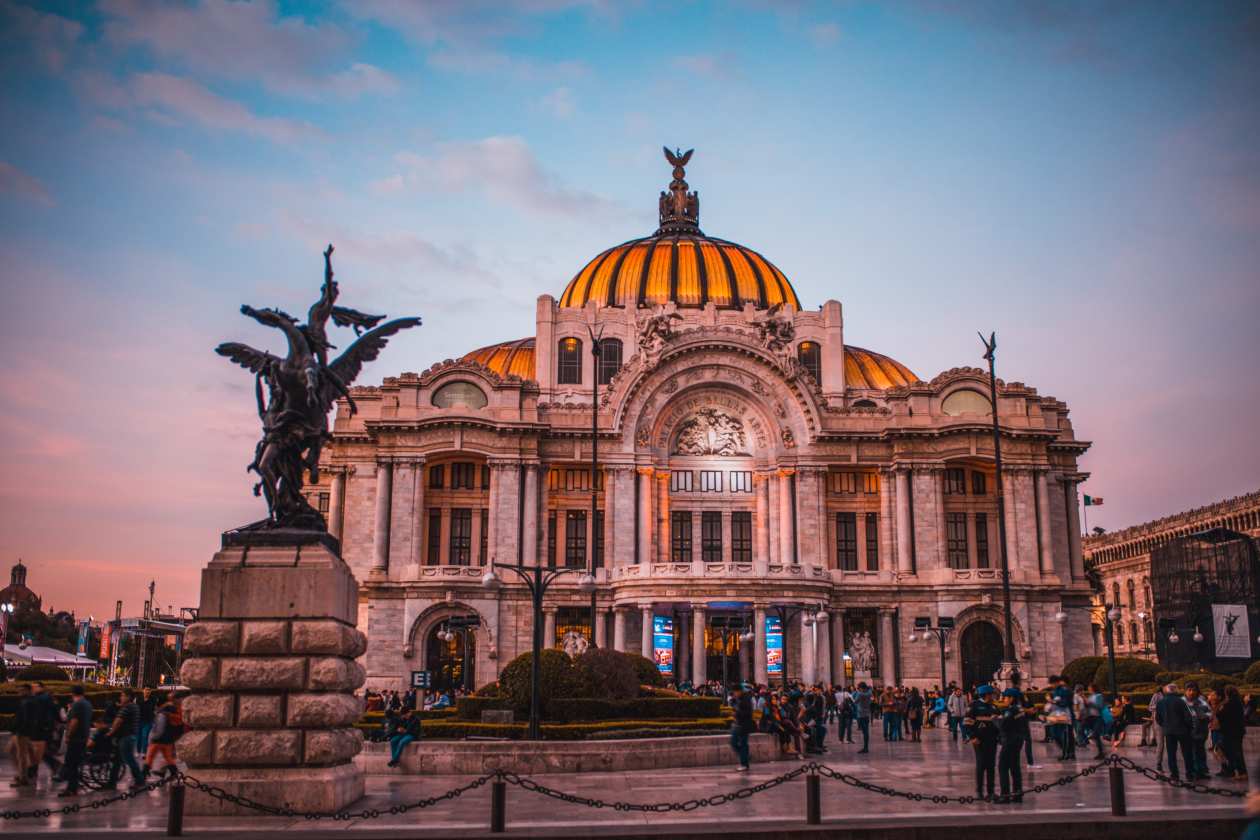 A country that is extremely famous for its culture, Mexico was the place where the famous Cowboys culture originated. The culture can be observed in the country's museums and historical sites. Some of the popular places in Mexico are Copper canyon, Chichen Itza, Cancun and so on. Mexico served 35 million visitors.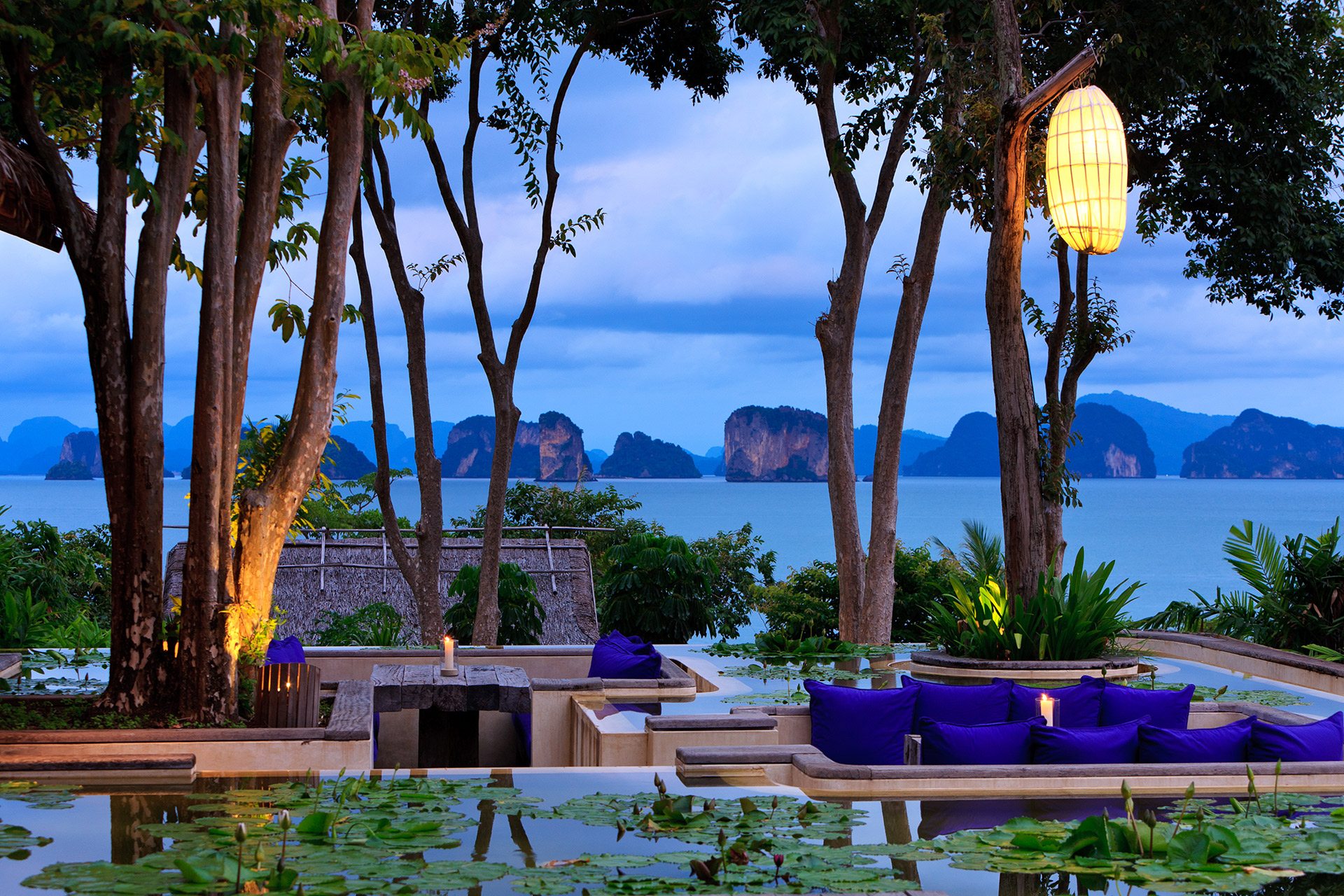 For a fantastic group adventure originating from South Asian countries, consider the Thailand Cambodia Vietnam tour. Thailand is a country extremely rich in culture and values which is visible in their practices, architecture and temples. Some of the popular places in Thailand are the Grand Palace, Khaosan road, Bobae market and so on. Therefore, Thailand had 20-30 million visitors in 2023.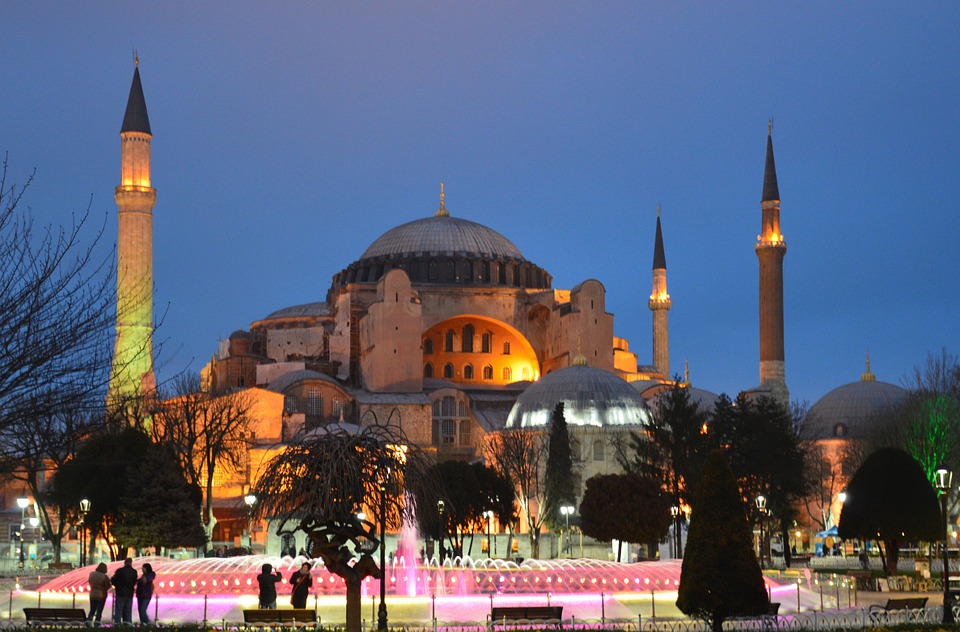 Another one of the top destinations these days is Turkey which is famous due to its religious history and its natural bounties. Turkish food is also very liked by tourists. Some famous places to visit in Turley are Hagia Sophia, Sultan Ahmed Mosque, Pamukkale and so on. Turkey had 30 million visitors.
Read: 10 Best Places to Visit in Turkey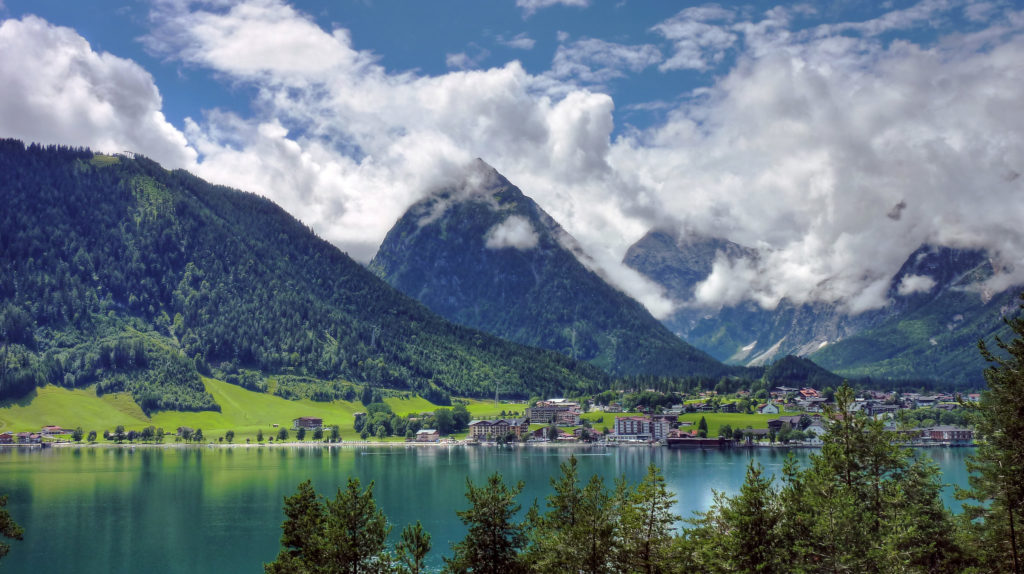 Again, a country with a deep history, Austria is home to many churches, cathedrals, castles and fortresses. These features attract millions of tourists from around the globe to Austria. Vienna, a city in Austria, is very famous for tourists coming to the country. Other famous places that are visited widely in Austria are Hofburg, St. Stephen's Cathedral and Belvedere. Austria had 28.1 million visitors.
Check: Ten Best Places to Visit in Austria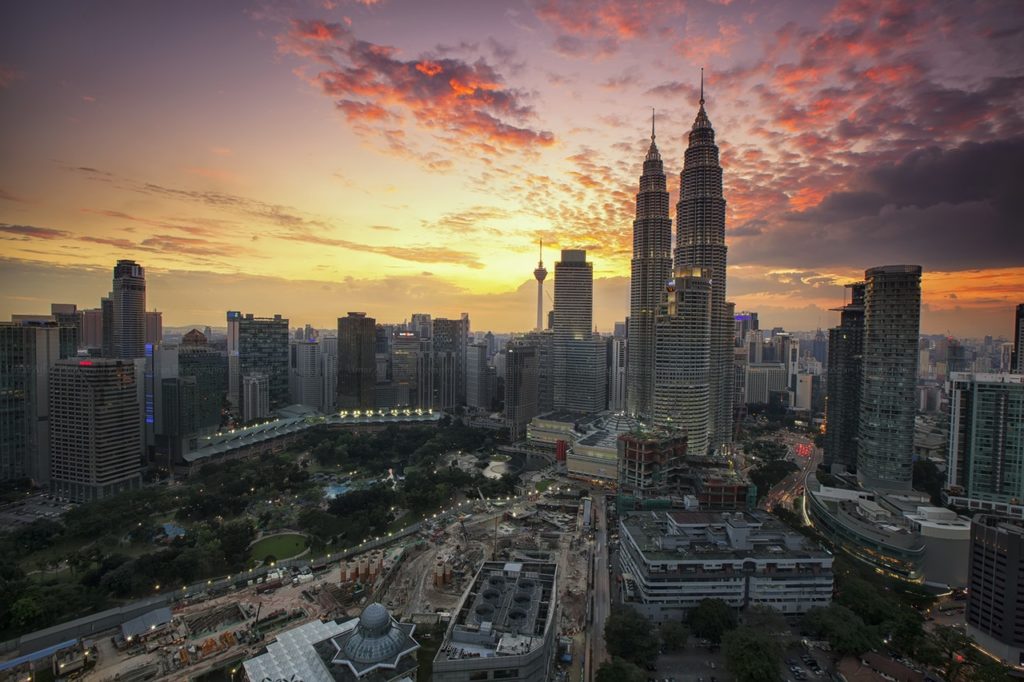 Malaysia has been a hot tourist destination for several years now and had 16.1 million visitors in 2023. Shopping in Malaysia holds a significant interest in tourists' minds. Adding to this, the country is extremely rich in natural bounties. Other famous places visited widely in Malaysia are Petronas twin towers, Mount Kinabalu, Batu Caves and Langkawi. Langkawi is home to breathtaking natural features that attract tourists from everywhere.
Must Read: 10 Best Places to Visit in Malaysia
#13 Greece
Greece, with a huge number of visitors of 24.8 million, is a country with very prominent culture and their literary and artistic works are famous since centuries. Greece is known for its quality education in modern times as well as in ancient times. Most visited places in Greece are Acropolis of Athens, Meteora, Pathenon, Monastiraki, Imerovigli and Syntagma square.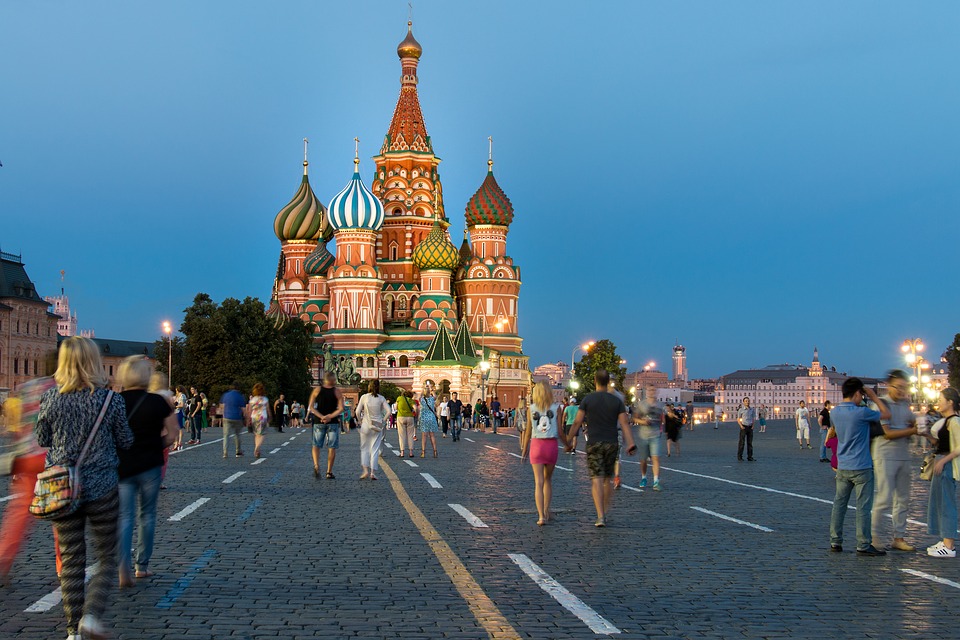 The colorful onion shaped domes ring a bell? Yes, they are in Moscow, Russia. Those colorful domes are a part of Saint Basil's Cathedral in Moscow. Russia is famous for its history, culture, architecture and natural beauty.
Apart from the Saint Basil's cathedral, there are some other most visited paces in Russia too including Lake Baikal, Hermitage museum, Moscow Kremlin and Peterhof palace. Russia had 24.6 million visitors.
Check: Ten Best Places to Visit in Russia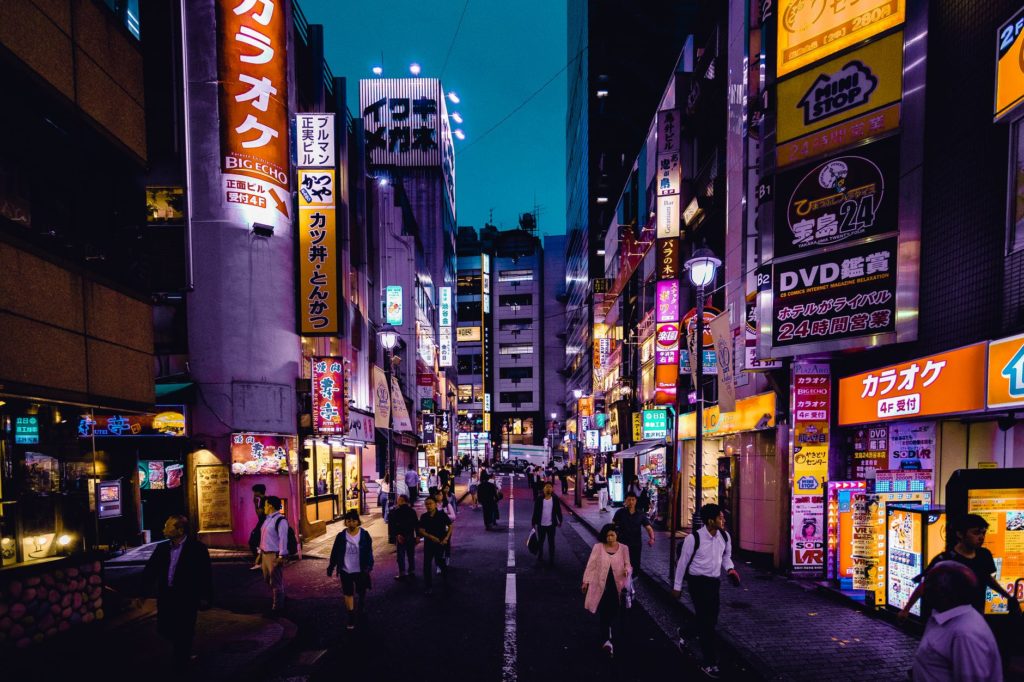 Japan, a country famous for its high-quality products, is home to many natural bounties too and apart from the business executives, there also many tourist families too that visit Japan frequently. Some of the most visited places in Japan include Mount Fuji, Arashiyama, Odaiba, Tokyo Sytree and Osaka Castle. Japan had 24 million visitors.
See: Top 10 Great Places to Visit in Japan 2020
#16 Saudi Arabia
Although much of the visitors to the country come their just for the sake of their religious duties that must be performed only in Saudi Arabia, there are also several places that attract people to visit the place without the sole purpose of worshipping. Some of the most visited cities in Saudi Abaia are Ta'if, Abha, Tabuk and Yanbu. Saudi Arabia had 7.8 million visitors in 2023.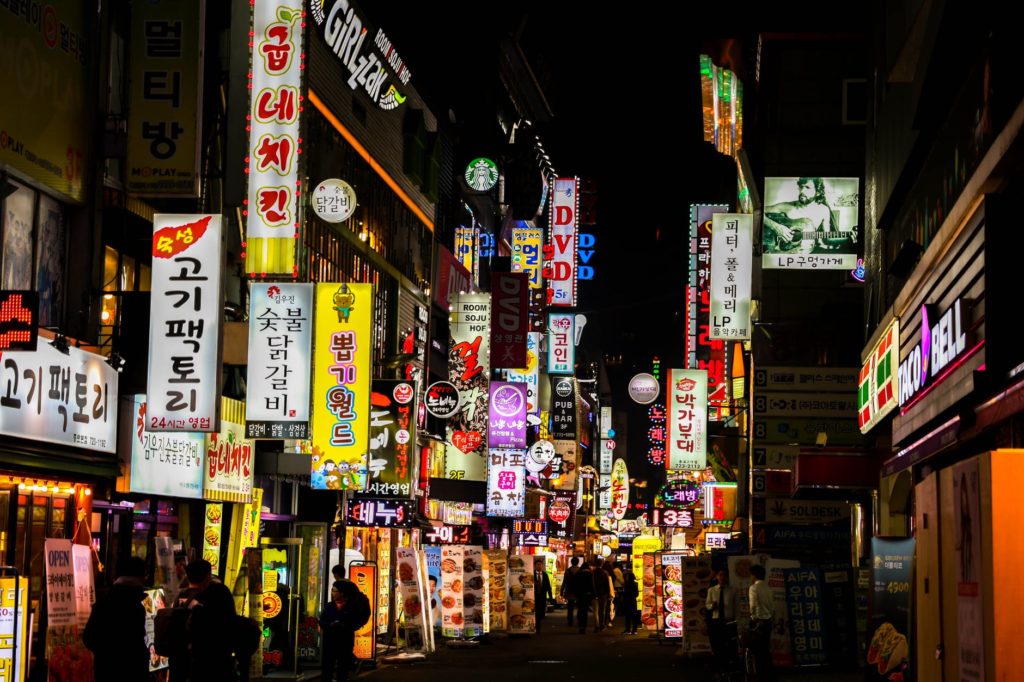 South Korea, having `17.2 million visitors, has a distinct image on the world map due to its beautiful white beaches that augment the fun of the visitors to high degrees. Adding to this, South Korea also has several historical sites for the history enthusiasts that visit the country. Some popular places amongst the visitors in South Korea are Jeju City, Haeundae District, Seogwipo and Gangneung.
Read Also: 10 Best Places to Visit in South Korea 2020
#18 Netherlands
A country with one of the most beautiful collection of natural bounties, Netherlands is also an important cultural center for tourists all around the globe and had 15.8 million visitors. Different cities in Netherlands portray different kinds of architecture and natural sceneries. Some of the famous places that visitors often visit while in Netherlands are Keukenhof, Anne Frank House, Van Gogh museum, Efteling, Royal Palace of Amsterdam and so on.
#19 Hungary
Hungary is a country in central Europe with a huge number of visitors every year and 46 million in 2023. Budapest, the country's capital, is home to many places that are very popular amongst the visitors to Hungary. Some of the popular places include Lake Balaton, Eger, Visegrad, Heviz and Sopron.
#20 United Arab Emirates
UAE is a popular trade site for many businessmen due to its lenient trade laws, however, over the past few years, UAE has also become a popular site for tourists due to its shopping, extraordinary architecture and luxurious services and had 14.36 million visitors in 2022.
Burj Khalifa, the world's tallest building, is a must visit while one is in UAE. Other popular sites include Sheikh Zayed Mosque, Jabel Hafeet and Sharjah museum.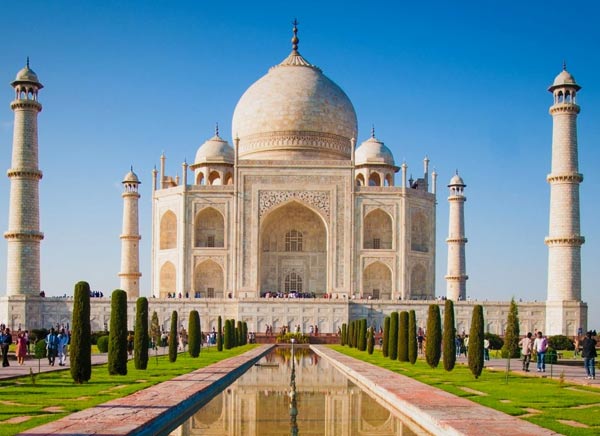 India has a very rich historical background dating back to the Lodi dynasty, Mughal dynasty, British and even back. The architecture in India is a proof of the presence of these rulers in the subcontinent. Adding to this, India has a very diverse culture too. Some of the famous sites in India include Goa, Taj Mahal, Agra Fort, Red Fort and Ganges. India had 14.6 million visitors.
You May Like to Read: Top 10 Best Places to Visit in India in 2023
#22 Croatia
Croatia is a place that is placed with utmost beauty by God and had 18.9 million visitors in 2022. The natural sites are amazing to watch and spend alone time in. However, these beautiful places can only exist if we, tourists, preserve them and do not destroy them. Some of the most visited places in Croatia are Hvar, Brac, Krka National Park and Mljet.
#23 Ukraine
A country in the Eastern Europe, Ukraine is home to several churches, cathedrals and natural bounties. Ukraine too has a rich culture and values in addition to the deep history. Amongst several most visited sites in the country, Saint Sophia's Cathedral, Kiev Pechersk Lavra, Bukovel, Golden Gate, Market Square and St. Michael's Golden-Domed Monastery are a few. Ukraine had 13.3 million visitors.
#24 Singapore
Singapore has been a popular place for tourists who tend to go on a vacation with family once or twice a year and it had 12.9 million visitors. Singapore has a multicultural population and a tropical climate. Some of the most visited places in Singapore are Sentosa, Merlion Park, Night Safari, Singapore Zoo, Singapore flyer and Jurong bird park.
#25 Indonesia
Indonesia had 5.4 million visitors in 2023. Indonesia is a vast country comprising of several cultures, castes of people, languages, types of climates in different regions and so on. Jakarta, the capital, has several recreational activity options for the tourists. Adding to this, Seminyak, Mount Bromo, Uluwatu Temple, Sanur, Ubud Monkey forest and Gili islands are some of the most visited places in the country.
Final Words
So, how many of these most visited countries in the world have you visited? And how many of the famous places you have visited while in those countries.
Traveling does not refer to going to another country and sitting in the hotel room and playing with your phone or just going to the markets and shopping.
Traveling means that you must visit all the popular places of the country due to which that particular country is famous. This way, you will build an unbeatable passion for traveling and discovering. Visiting these places is one of the best things to do in 2024, so start right away.
Read Also: