Planing to explore Turkey? Here are ten best things to do, attractions and best places to visit in Turkey in 2020.
In the list of the attractions of the world Turkey has its salient repute where you can refresh yourself by the fascinating landscapes.
Also there are many well preserved historic ancient and cultural sites. Go get treat at small hotels with amazing services, Turkish cuisine and much more.
Turkey is mainly situated in Asia with a smaller portion in Europe. Its capital is Ankara but largest city by population is Istanbul a very famous city also, official language Turkish but other languages like Arabic, Kurmanji and Zaza are also well spoken and commonly understood.
Currently, Recep Tayyip Erdogan (Rajab Tayyab Erdogan) is the president of Turkey and the population of Turkey is about 80 million and it is considered as a developed country. Some attractive places of Turkey are listed below:
Best Places to Visit in Turkey
#1: Hagia Sophia (Aya Sofya)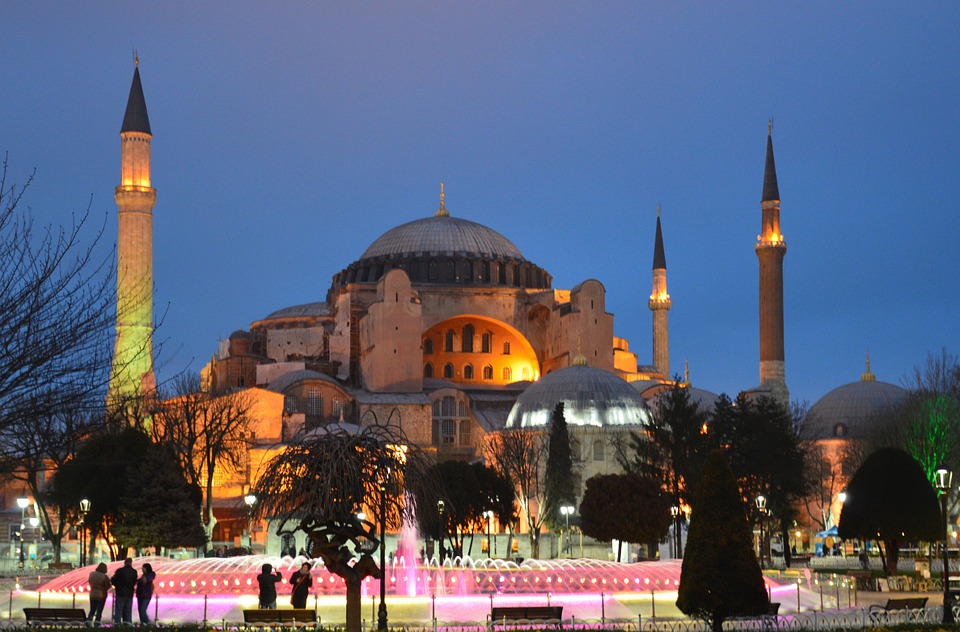 Hagia Sophia latest a museum was built in 537AD in Istanbul and is one of the best places to visit in Turkey.
It is a former Christian Cathedral church, later was an Ottoman Mosque. Hagia Sophia is most visited museum in Turkey, welcoming more than 3 million visitors annually.
#2: Ephesus (overseer)
The tour to Ephesus shouldn't be missed which is a superb example of Roman port city. On visiting it you consider yourself in the golden age Roman Empire.
Ephesus is a significant tourism center of Turkey, located on a fertile valley near the historic city Selcut.
3: Cappadocia (Kappadokia in old English)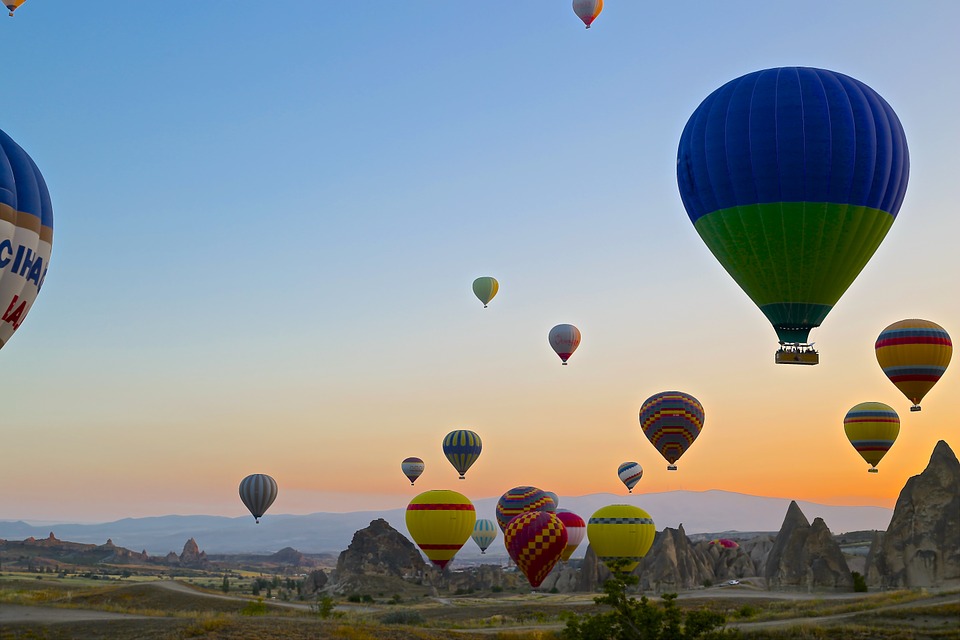 Sweep rocked valley of Cappadocia is enough to tempt every natural beauty lover. Especially for photographers this is most attracted place of Turkey and also famous for hiking view of hot balloon rides.
Get in to the sky, fly like the birds and have the superb view of the cliffs ridges and crest of the hills, beautiful to imagine and awesome to visit.
#4: Topkapi Palace
It is symbolic beyond the imagination, takes you back the luxurious world of Sultans. From that Sultans sculpted out an empire, stretched it to Europe to Middle East and Africa.
This remarkable historic palace is surrounded by lush green gardens which provide halcyon and calm respite from the city streets. This sensational heritage site grabs millions of tourists to Istanbul, the greatest attraction of Turkey.
#5: Pamukkale (Denizli)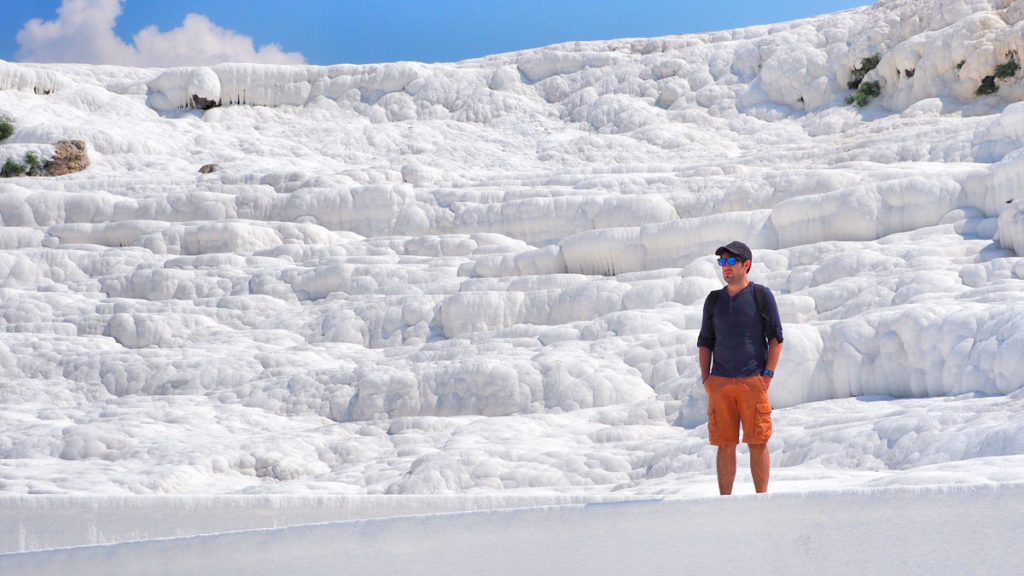 It is most important natural water wonder of Turkey and of immense importance. This white travertine terrace of Pamukkale running down to hillock, gives the breathtaking view of snowfield amongst green landscape.
For caption of this spectacular scenery, dusk is best time when the travertine glimmer as sun sinks below the skyline.
#6: Sumela Monastery
A building with all its unique charm and in a shape of a cliff with its supreme outlook, Sumela Monastery (Monastery of Virigin Mary) is the best places to visit in Turkey, which is along Black Sea Coast.
This was firstly opened in Byzantine era and was just closed in 1923 once. This complex is religious one and is a must visiting place for every tourist to get captivated by interior crammed church.
#7: Mount Nemrut
Mount Nemrut evokes the interest of likeness especially for Eastern Turkey ruined remnants of once mammoth statues. This mysterious lonely place is best things to do in Turkey.
With enormous big sized heads of long forgotten gods stare out of summit makes the view as the loom out the dark, if u visit near to sun rise which is super natural.
#8:  Yachts of moored (Cruising the Mediterranean)
Yachts of moored near Fethiye is no one activity for many of the visitors to Turkey. The Mediterranean coastline just ruins many of the bags of things someone intend to do.
The steep slopes with green covers of forests, beaches of white sand and numerous scattered islands make the top attraction of Turkey to come and explore sea. And its most famous trip is "The Blue Cruise".
#9: Appendos
On the south of Antalya city, the stunning mammoth bulk of the Roman theater of Aspendos celebrates the solemnity of Marcus Aurelius' rule.
This theater has prime reason for the tourists to visit and is a high quality example of classical age theater which is top attraction of Turkey for the tourists.
#10: Ani
Ani's golden age was ruined by many surprising attacks in 14th century and also by the trade routes wrestles and earthquakes damaged this beauty on the earth.
But the stunning red building still crushing away surrounded by grass, gives fascinating view to its visitors and makes it the cause of amazement near the capital of Turkey. This treacherous building of Silk Road City is a cause of top ten best places to visit in Turkey.
To shorten the list of the best places to visit in Turkey is very difficult task. Many other historic and rich in cultural sites such as Sultan Ahmet Mosque (Blue Mosque) is also waiting to mesmerize its visitors.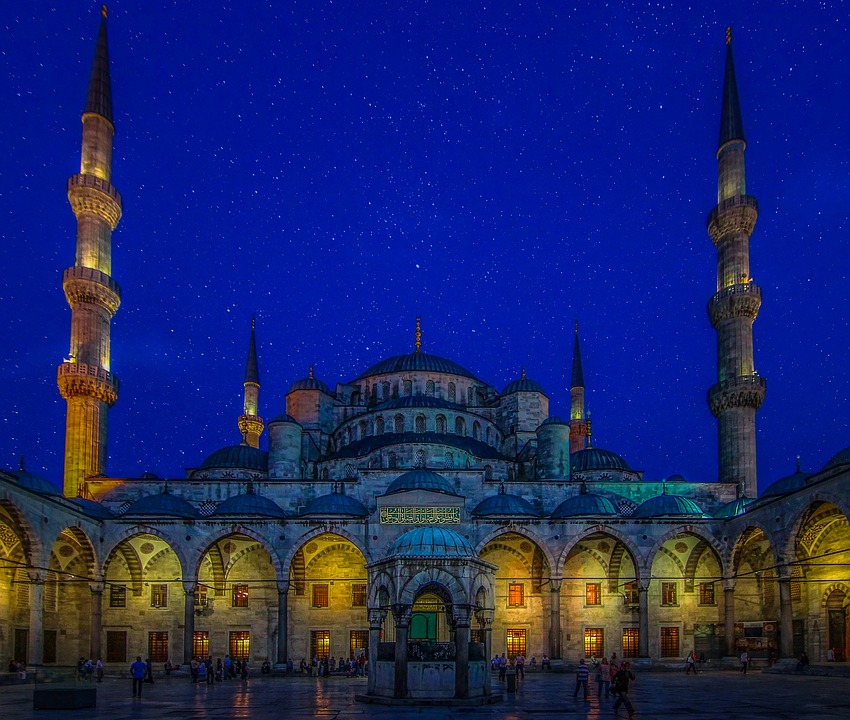 Over the years millions of the tourists are just tempted towards its breathtaking cultural sites; even in 2014 it was on its peak. Also by the end of year 32 million people visited Turkey and round about same number was expected in 2018.
PS: We'll keep adding places, destinations, attractions and things to do in Turkey. Keep Visiting Tripfore.com
More Read: