Sialkot is a quietly industrious city with a curiously friendly populace. It is the 13th largest city located in Punjab, Pakistan. Sialkot is a place where history lives.
This city is green, beautiful, clean, and well maintained. The people of Sialkot are loving and beautiful and it is one of the best things about this city.
Sialkot is considered as the center of sports and surgical instruments. For a mother like me and being a lover of Pakistan, Sialkot seemed to be a center of history and a place of rich culture and a city that I would simply encourage others to visit.
However, some people ask me whether Sialkot has much to show for all of this and has any tourist attractions and as such, I always told them to go and discover by themselves.
6 Best Places To Visit & Tour Attractions in Sialkot
The people living in Sialkot are very friendly to visitors. Any foreigner who visits this city cannot resist praising the hospitality of the people living here.
Being a mother living in Sialkot for many years, I discovered that there is no shortage of stories to tell, but one has to visit the places to discover its beauty and attraction.
There are many tourist attractions in Sialkot that one must definitely visit. They are as follows.
1# IqbalManzil (Iqbal House)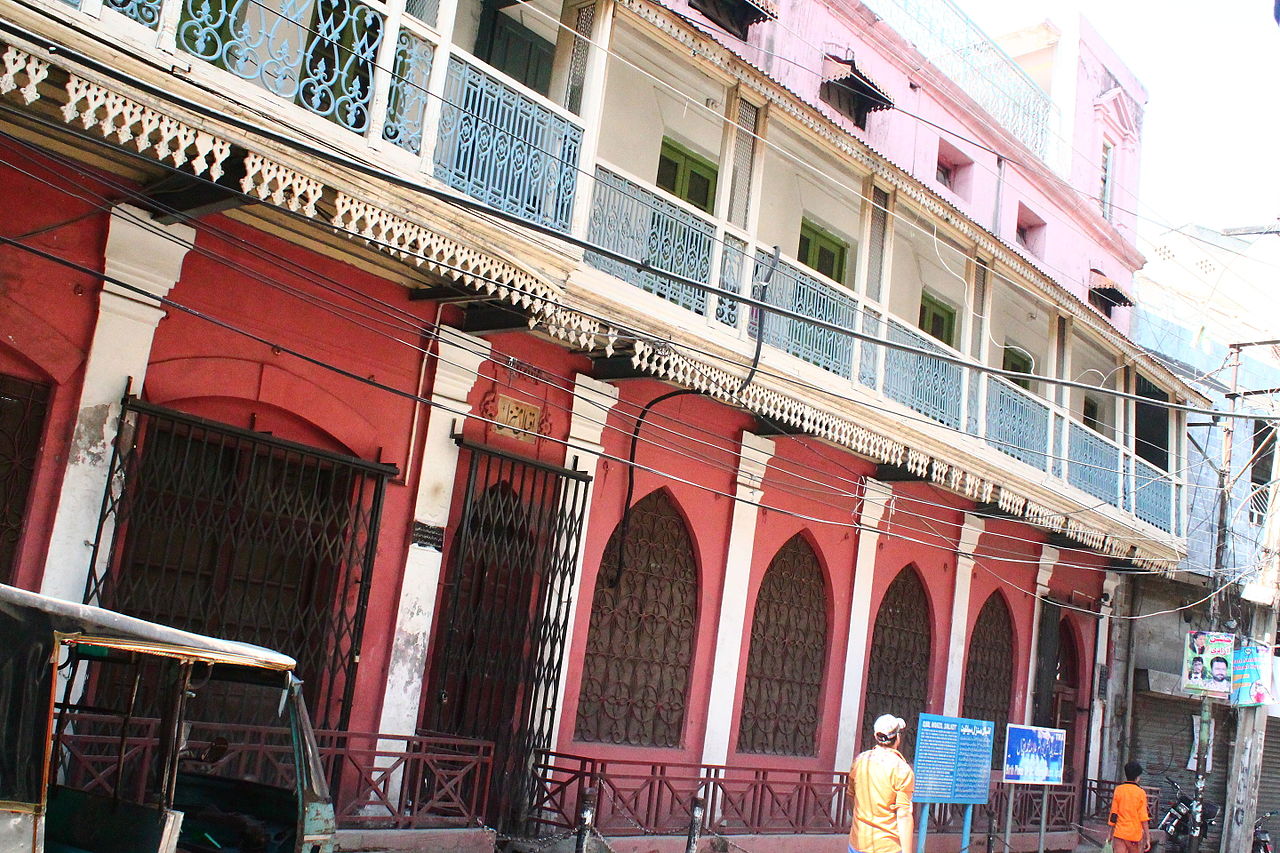 IqbalManzil is the birthplace of Dr. Muhammad Allama Iqbal who is the greatest Muslim poet and philosopher.
IqbalManzil now has been turned into a museum where some of his personal belongings were kept and it also has a library with over 4000 books.
Furniture and other things used by Allama Iqbal and his family are on display in the museum. Allama Iqbal's house has a beautiful red and white structure. Many tourists come to Sialkot to visit the IqbalManzil especially.
Iqbal Manzil is one of the best places to visit in Sialkot so when you plan to visit Sialkot, it should be in your priority.
2# Sialkot Clock Tower
Sialkot clock tower is situated in Saddar Bazaar and it looks like a giant pin standing straight and tall. It holds the crazy and bustling streets of the main city and the relatively serene portions of the cantonment area altogether. It is also known as the Iqbal Square.
However, it is considered as the main attraction for visitors. It has a four face clock, showing all the time of traffic coming from a particular route. The clock tower in Sialkot is a commendable piece of art and architecture.
3# Marala Headworks Sialkot
One of the massive hydro-engineering projects is Marala Headworks located on the Chenab River about 20 km from Sialkot.
Many people visit this place because it has become a picnic and angling spot, with the best fishing or outdoor adventure.
This place has a beautiful landscape with natural beauty. Farmland, wetland, and forest birds are also found here. Marala Headworks in Sialkot is a worth watching place and looks like a fantasy although it's real.
4# Holy Trinity Cathedral Church Sialkot
The Holy Trinity Cathedral Church in Sialkot is also known as the Sialkot Cathedral. It is located in the Cantonment of Sialkot on the mall and its first stone was laid on March 1, 1852.
By the Bishop of Madras on January 30, 1857, the church was consecrated and dedicated to a higher purpose. Visitors visit Holy Trinity Cathedral Church and find it as a nice place to visit.
5# Temple of Shawala Teja Singh
Temple of Shawala Teja Singh is located in the eastern city of Sialkot. When Hindus lived here and they practice their religion, this temple has a history of 1000 years old.
The area surrounding the temple is a picnic spot for people. It has a perfect combination of exploring historic structures with the beauty of nature. Built with a lot of religious devotion, it has a majestic structure. This temple in Pakistan is the only one that has a Greek look to its architecture.
6# Parks in Sialkot
There are three main parks in Sialkot which are most popular among the visitors. Khayaban-e-Iqbal Park located on Ghazanvi Road in the Sialkot cantonment, Gulshan-i-Iqbal Park on Parsur Road, and Garrison Park on Kashmir Road.
People can value the time they spend in these parks. Parks can provide visitors the direct contact with nature and a cleaner environment, as well as opportunities for physical activity and social interaction.
Read Also:
Author: Attiya Awan From Mombeing