Finding best places to visit in China?
Great!
Here are top tourist attractions in China where you should go and see the beautiful places of china, cultures, traditions and cuisines.
The official name of country China is "The People's Republic of China". This is a country with a long history and ancient civilization situated in East Asia. It is the most populous country of the world with a great geographical diversity. The country has a history of more than 4000 years but the present modern name was officially established on 1st October 1949.
China has 33 administrative units under the central government. This country stretches from east to west about 3250 miles and from 3400 miles from north to south. Its neighboring countries are Mongolia, Russia, North Korea, Vietnam, Laos, Myanmar, India, Bhutan, Nepal, Pakistan, Tajikistan, Afghanistan, Kyrgyzstan and Kazakhstan. Following are the ten best places in China:
10 Best Places to Visit in China 2023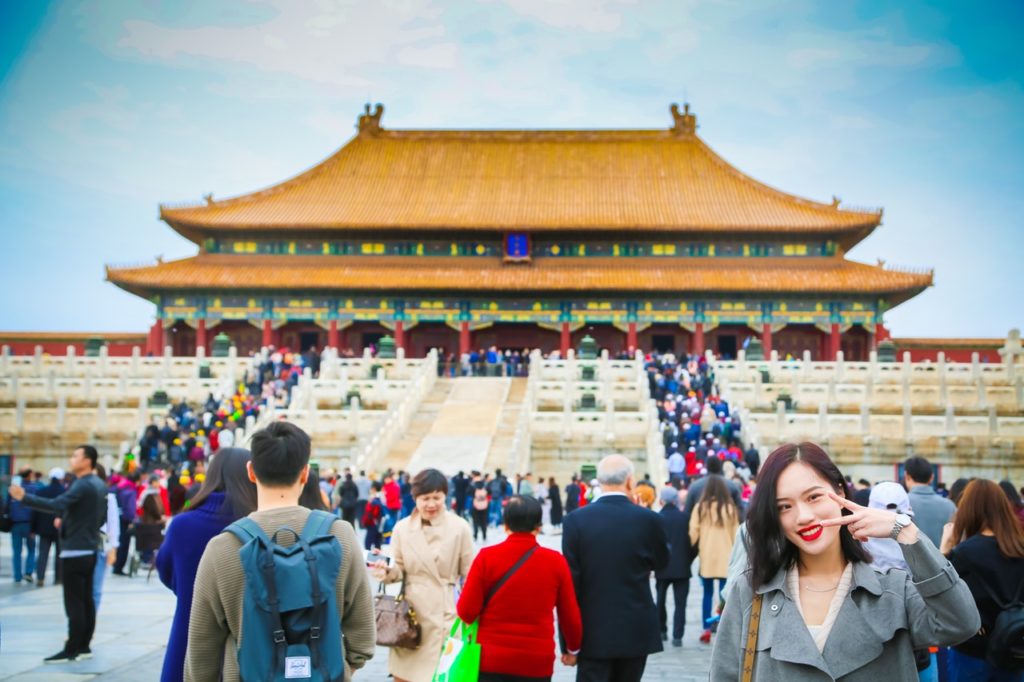 1. The great Wall of China
If you don't have visited China wall during your journey to China then don't have visited China. The ancient China wall is the longest wall in the world and it was built for defensive purpose from Mongols. It is one of the Seven Wonders of the World and also has a place in the list of UNESCO's heritage sites. It is almost 5000 km long and its most captivating part is near to Beijing.
2. The Forbidden City
The Forbidden City is also known as Imperial palace museum, showing imperial power. It is a wooden building having largest collection of wooden structures.
3. The Terracotta Army in Xi`an
The Terracotta Army has been buried underground for more than 2000 years till 1974. It can be referred eighth wonder of the world. It is the biggest museum of army which is underground.
4. The Bund in Shanghai
In the list of best places to visit in China, The Bund is one of the most popular attractions in Shanghai. It has modern skyscrapers Oriental Pearl TV Tower and Jinmao Tower across the river. The floodlights are the specialty of The Bund. The brightly lit lights make The Bund very eye catching and captivating.
5. The Li River
This site is ever loved by nature lovers. Most of the Chinese painters have made the natural sceneries of it. Its beautiful water and cliffs around it have made it a special attraction for painters. In the modern era it has become an attraction for the photographers. If anyone is searching for natural beauty, he must visit this site. It is listed in world's top ten watery wonders.
6. Chengdu
Not only Chinese or innocent child but also every person will love the innocence of giant Pandas. Although they are found in many places of China but Chengdu is called the "Hometown" of giant Pandas. Bifengxia panda Base is 2 hours from Chengdu and it is natural habitats of Pandas. Dujiangyan Panda Valley is at a distance of an hour outside Chengdu.
7. The Yellow Mountain
It is the most famous peak in China because of five wonders of it which are sun rises, seas of clouds, oddly shaped rocks, twisted pine trees and hot springs. Yellow mountain Park is easy to access and more busy place for tourism.
8. The Potala Palace in Tibet
No Tibet travel is complete without a visit to the Potala Palace. It is known as the heart of the roof of the world. It is the symbol of Tibet and contains a treasure of Tibetan history, religion, culture and art. This place also contains precious sculptures, Buddhist statues, antiques and religious jewelry housed within.
9. Victoria Harbor
The peak of victoria is the best place to have a full view of Hong Kong. Either this scene is in day light or at night both views are breath-taking.
10. West Lake in Hangzhou
People, who have seen it, call it the paradise of earth. This lake is built because of Chinese love for gardens-style parks for recreational activities. People can walk around lake, they can also ride their bikes around lake and there is a short cruise also to enjoy the view from the centre of it.
Top 10 cities which received overseas visitors are Hong Kong, Shanghai, Beijing, Macau, Guangzhou, Shenzhen, Sanaya, Xi`an, Hangzhou and Chengdu. 98 million people visited China in 2015 and 56 million foreign tourists came to China. Four Seasons hotel Hangzhou, Mandrian Oriental Pudong at Shanghai, Kempiniski hotel at Chengdu Shangri-La hotel at Beijing are some of the very famous hotels of the country.
Read Also: