The Land of Rising Sun "Japan" is located in the most eastern part of Asia. The name Japan itself means "Sun Origin".  It consists on  6852 islands. There is alto to do in Japan but here we will overlook "Top ten places to visit in Japan".
It is one of the top travelling destinations in the world and more and more people are visiting the islands every year. Here is a list of Top ten places to visit in Japan for you to plan your tour around Japan to decide your visiting destination.
Best Places to Visit in Japan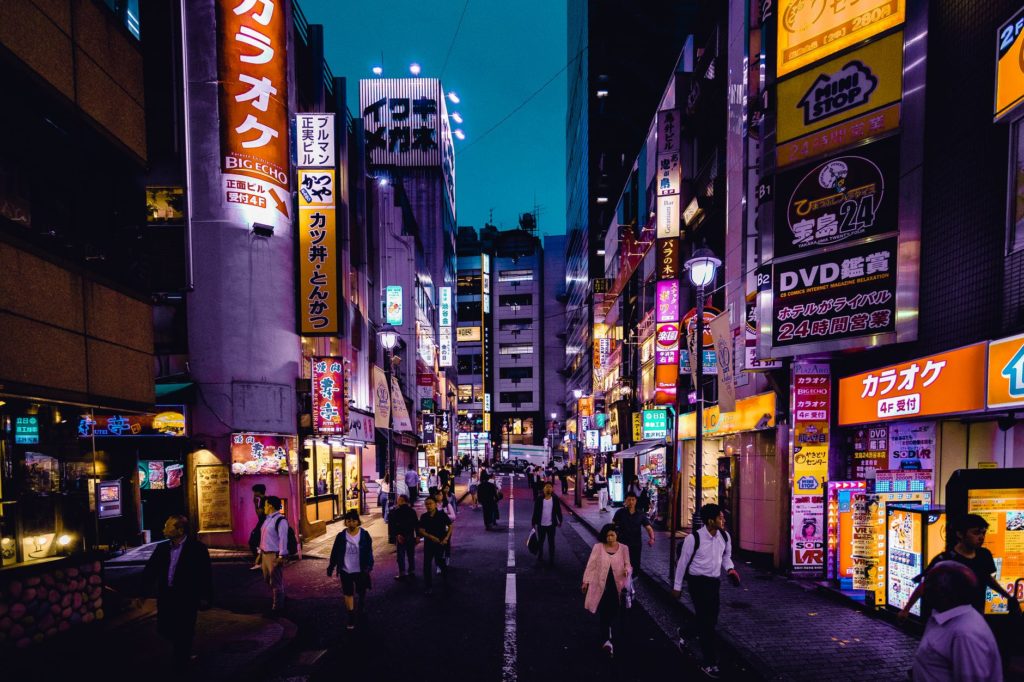 1. Tokyo
Tokyo is one of the best places to visit in Japan. The people who love to mingle with people Tokyo is best destination for them. Sensoji Temple the oldest temple is located in Tokyo.
The birthplace of sushi is Tsukiji Market present in Tokyo. It is the most famous seafood market. Ueno Park, Meiji Shrine, Shinjuku Gyoen National Garden, Shibuya Pedestrian Crossing, Tokyo Tower, Tokyo Imperial Palace, Akihabara, Tokyo Metropolitan Government Building are the places which must be included in your list of travelling destination.
2. Kyoto
Kyoto served as the imperial capital of Japan for more than 1,000 years. The city has thousands of Shrines that the city is known as the city of 10,000 shrines.
Top rated Fushimi Inari Shrine, and Buddhist temples are also located in this city. Nijo Castle, Ryoanji Temple, Arashiyama Bamboo Forest, Gion District, Golden Pavilion are the places which must not be missed during your visit to Kyoto.
3. Nara
Once know as Heijo was the capital of Japan. The capital was moved to Nagaoka after some Buddhist disputes.  Visitors especially like Todaiji Temple with its cantilevered buildings, manicured lawns and deer strolling the grounds.
Todai-ji Temple is a must-see for all visitors to Japan. Isui-en Garden is a must see attraction of Nara. Kasuga-taisha Shrine, Nara-koen Park, Nigatsu-do Hall are some other attractions of Nara which amuse the visitors by their charms.
4. Takayama
What a beautiful place in Takayama is waiting for your kind intention. Not less than the another heaven of the earth fir hikers. This beautiful mountain site which can be called the heart of Japan's mountains.
5. Nikko
A little city near Tokyo. This city is a cultural site of Japan that got fame to be rich in not only heritage of Japan but also natural beauty. It is a fantastic spot for all natural beauty lovers and is a top attraction to Japan.
6. Kamakura
 At the south of beautiful city Tokyo, top attraction of Japan, Kamakura is taking breath to welcome its visitors. Numerous temples and shrines give warm reception to tourists from all over the world.
Many world class vacational points such as Great Buddha,Hijouji Temple, Komachi street andHasedera Temple are reflecting great love to all the viewers. Don't miss a chance to get a ride to Kamakura.
7. Hiroshima
This ancient city has a historic background. Hiroshima is a sign of peace for the world in Japan. After being ruined in World War 2, it is rebuilt and contains many significant points like Sukkei-en, very elegant garden of Japan along with Huroshima Castle which is also a top attraction to Hiroshima.
8. Kanazawa
Kanazawa is breath-taking spot on costal area of Japan having an awesome boundary of range of mountains along with national parks, makes it the heart of attraction to Japan. This is a must seen point of Japan without which the actual charm of Japan can't be gotten.
9. Ishigaki
One more rolling tongue point near  Ishigaki island and a top attraction to Japan is Ishigaki. This is a busy city of Japan which serves as a business point. It connects to another little island park, and gives an inspiring view on southern Gate Bridge.
10. Koya-san
Its a superb hilly place  which has been always welcoming to emperors, politicians, acolytes and its usual citizens. The incredible buildings made in it.
Temples of awesome architect the attraction of tourists from the world. Also the natural weather when in autumn the roads are covered with leaves and in spring new lush cherry blossoms twinkle on trees, makes it the top attraction of Japan.
Nearly 20 million people visited Japan in 2017 and in 2018 31.19 million international visitors were attracted by Japan. The above mentioned list of Too ten places to visit in Japan are not just the worth-visiting places. Japan is full of tourism attractions which attracts millions of national and international visitors annually.
More Read:
Best Places to Visit in Asia