Explore best places to visit in Malaysia this year!
Malaysia! This is the other name of fun and entertainment. The people love to go to Malaysia for its beaches, parks, shopping and a lot more. If you are thinking to go for a honeymoon tour, a family tour, with friends, or with business partners, then of course, Malaysia should be your top priority.
Malaysia is also one of the best and top choices of tourists, as 33.1 million tourists have visited this beautiful country in 2018. There are many places in Malaysia which are well known and famous for entertainment and attraction. Here we are listing top 10 places to visit in Malaysia in 2020.
Top 10 Best Places to Visit in Malaysia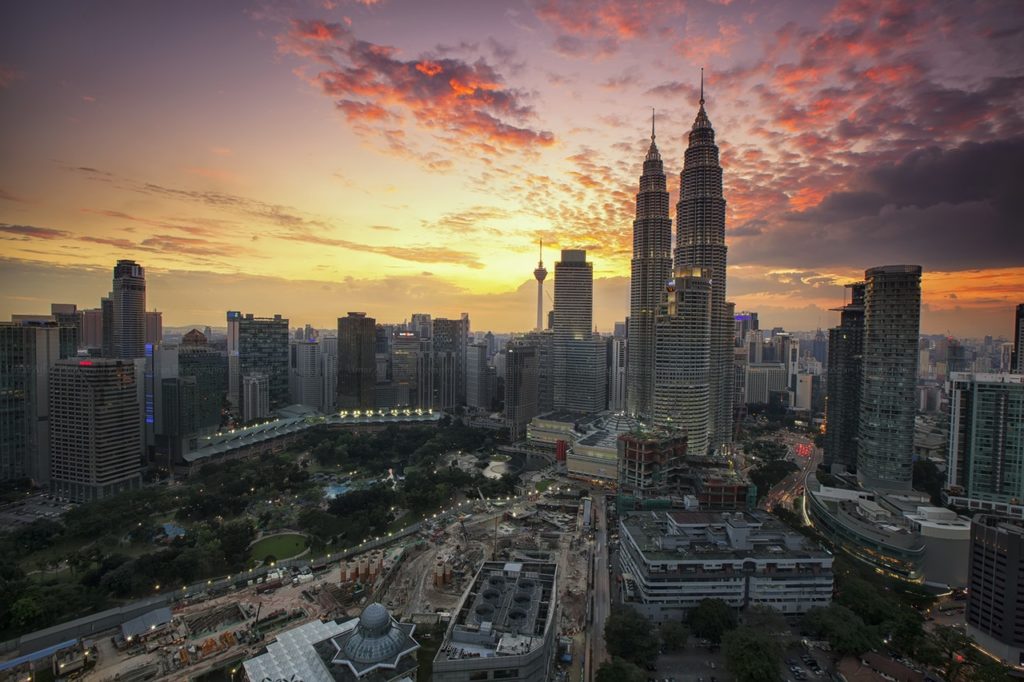 1. Kuala Lampur
This is a best place to live and roam here and there for fun and that is also having no fear of culture barriers. This is because this place is a mix of Indian, Chinese and Malay culture.
You will find people from different races and cultures in this city. Perdana Lake Gradens, Petronas Towers and a lot more places are present in the neighborhood of this attractive city.
2. Menata KL Tower
If you are in Kaula Lampur, then don't miss to visit Menata KL Tower. As this is the highest place in the city and it gives a very superb and pretty clear birds-eye view of the city. Its length is 421meter.
It's a telecommunication and broadcasting tower. This tower has the honor of hosting the highest McDonalds outlet in the world. This is really going to be very favorite place to visit in Malaysia in 2020.
3. Sunway Lagoon Theme Park, Petaling Jaya
As you are in Malaysia, then how can you miss visiting the Sunway Lagoon theme park, located in Petaling Jaya. This place is the choice of people of all age groups.
This park is divided into 5 major activity areas, i.e. Amusement Park, Scream Park, Water Park, Wildlife Park and Extreme Park. In short it can be said that you will see an adventurous life from all aspects in this park.
4. Penang
This is an island on the west coast of Malaysia. This is the 2nd most attractive place to visit in Malaysia. This beautiful island is famous for its awesome landscape.
There are awful museums, historic places, seaside forte and last but not the least is the scene of its food street. If you are planning to go on a relaxing tour then Penang is one of the top attractions to visit in Malaysia.
5. The Perhentian Islands
If you love to enjoy your vacations in fine sand and amazing diving all the day, then you should stop searching after this name. The Perhentian Islands consists of one small Kecil and second large Besar Island.
These islands are full of attraction for everyone including, families, travelers, businessmen, celebrities and of course for teenagers, too. Catering and diving on these beautiful islands will give a sense of dreamy world.
6. Borneo
If you love to do adventures in the rainfall forest, then Borneo is the right option for you. This is top attractive place of 2020 tourism world. You can go for do camping with friends, no matter in which age you are. You can feel the real essence of nature and purity in Borneo.
7. Islamic Arts Museum
In the list of best places to visit in Malaysia, Islamic Arts is ranked at number seven. As you know, Malaysia is famous for entertainment and fun, this country also has one of the top artistic place to visit in 2020, i.e. Islamic Arts Museum.
Its location is in the heart o the city, i.e. Perdana Botanical Garden. To my surprise, in South East Asia, this is the largest Islamic Art Museum.
8. Langkawi Sky Bridge
Do you love adventures? If yes, then hold your breath and visit the Langkawi Sky Bridge. This is free span bridge which is 410 feet long. This is not a straight bridge; it is a curved bridge which added more fun and excitement in the tour to Malaysia in 2020. There you will find a complete stunning and blood thumping adventure.
9. Tunku Abdul Rahman Park
You can find all kind of beach activities in this attractive place to visit in Malaysia in 2020. This park is actually a combination of 5 different Islands, including Pulau Sapi, Pulau Mamutik, Pulau Manukan, Pulau Sulug and Pulau Gaya. This is a very demanding and interesting place to visit in 2020.
You need to book your place beforehand for all kind of activities in this park. There you can find different activities like witnessing beautiful coral, amazing marine life, scuba diving and snorkeling. This Park is located in just 20 minutes boating ride from the Kota Kinabalu.
10. Melaka Historic City
This is an amazing historic city, where visitors can witness the cultural tradition and history in its fullest form. This city is located at the drive of just 2 hours from the Kaula Lampur. This historic city has a lot of attractions for tourist in 2020.
Read Also:
Top Attractions in Malaysia
Things to Do in Malaysia