Journey of tourism is just incomplete without visiting Spain. In present era and in past, Spain has maintained always a special status for visitors. Spain is a European country, like all other beautiful historic countries Spain also holds salient features in geography and in its unique kind of culture.
Spain has its own 17 independent regions which are also rich in culture. It is having a lot of natural and exciting scenes. Its capital city is Madrid which also keeps the honor of protecting royal palace and many other important and historic places like Prado museum, medieval Castle and Roman Aqueduct. Its dialing code is 34, time zone is +1 and its currency is Euro. Spain is also important for its biggest import of crude oil.
Citizens have command over Spanish and majority is also good at speaking English. Spain is also famous for award winning for Best Foreign Language Film. Spain is the only country who is having a physical border with an African country. Following are some of the best places to visit in Spain which are holding most importance for the visitors.
Best Places to Visit in Spain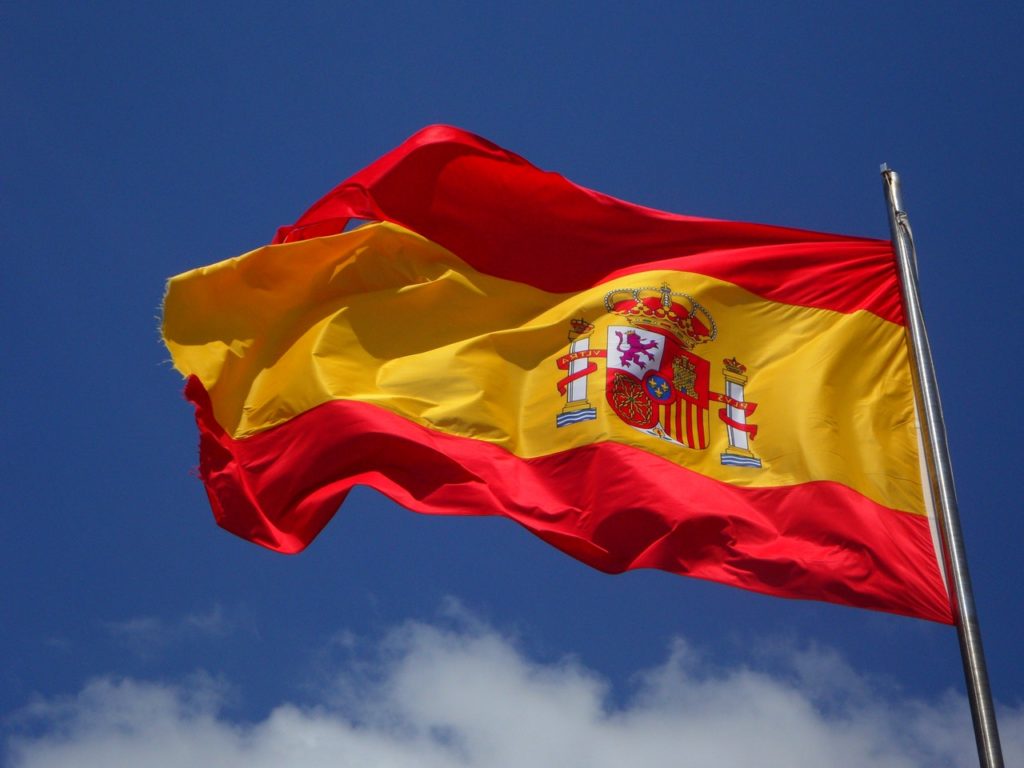 #1 Alhambra and Generalize Garden, Granada
If someone has just seen the pictures of these Alhambra palaces or just read or listen about Moorish palaces, when someone will see these, live in front of you, may be he/she forgets world for a while. These palaces hold Islamic historic background and artistic touch given to these palaces captivate thoughts of its viewers.
#2 Barcelona's Sagrada familia and Gaudi Sites
The place holding most importance over there is Holy Family Church of the atonement. Although it is incomplete work of the artists but its still looks charming on its view. Taking about Gaudi sites, people of every age from children to adults, whoever even not having taste of architect will love to see it.
#3 The Great Mosque of Cordoba
This great mosque is also known as Mezquito. It was considered as the principal mosque of Islam in west. It was built between 785-1000. Mezquito along with Alhambra of Granada are known as two most sumptuous examples of architecture and art of Muslims in Europe. A special quality of this mosque is this, that material used to build was brought from Roman and techniques of Visigoths (Goths tribes) were also used.
#4 The Prado and Pasco Del Artes
The Prado is one of well-known high ranked museum of the world, placed in the capital city Madrid. Here the three museums, Reina Sofia National art museum, The Thyssen-Bornemisza Museum and The Caixa Forum museum side by side just in a mile, room immeasurable worth of art treasures in them.  Prado expanded in 2007 and more expanded by the year 2009.
#5 San Lorenzo de El Escorial
Castle of the king of Spain is just here that's including almost everything about literature that is church, library, museum, royal palace, and mausoleum. It is situated 45 km on northwest of Madrid. Because of caliber it seeks attention of the visitors and tourists.
#6 Toledo's (old city)
City Toledo was capital of Spain for long before mid of 15th century. Its culture is a mixture of the people from all religions such as Arabs, Christians, and Jews etc. It's also the city of the worship places of different religions mosques, churches and synagogues. Toledo also holds an award UNNESCO Heritage site Award by year 1986.
#7 Pamplona
Astonishing for the visitors of Spain is San fermin festival which is held every year 6th to 14th July. "Running of the bulls" coming to hit you and people get charged leaving shrieks in the air. About one dozen bulls chase you on the streets of the town give a spectacular view and this game is the heart of the festival.
#8 La Concha
City beach side, which is considered as the best beach of Europe, surrounded by beautiful steep and cliff row of islands together with strong wind coming to celebrate all-time favorite season of visitors enhances the beauty of La Concha. Also a number of restaurants all around always ready for the warmth reception.
#9 Guggenheim Museum Bilbao
Not just a museum but living scenery. No caption would be fair enough to describe the beauty of this extant and modern architect's master piece. It is designed by an American architect engineer named as Frank Gehey who used limestone and titanium for its making. This museum holds collections of arts of all kinds.
#10 City of Arts and Sciences ( Ciudad d las artes y las Ciencias)
If someone says it as treasure of Spain he/she would not be wrong. A city which survived after a natural disaster of flood is this city which is rich in architect now. This city is situated on river Turia. After the flood of 1957, this city gone through bad times. After that this city was planned again in late 19th century. This city was designed by Santiago Calatrava and Felix Candela. After the project of 1996-2005 with a budget of euro 300 million it has been converted to the city of arts and sciences. Now this city gives a breathtaking view to its visitors.
Many people wondering country to country visit Spain in their list of tourism. People travel to learn about the history, progress, customs and culture of other countries or to learn about the people who live the other countries and about their fore fathers. Sometimes people from the hard tough extreme weather want to relax in their free time and they move to other countries having different climatic conditions. Spain has a beautiful weather and it is a big country for tourism grabbing world's attention and a contributor of national income of 3rd position. From 1960 it has become a destination of people for every vacation break. Spain attracts a large number of tourists from UK, France, Germany, USA, Italy etc. In 2017 it recorded about 82 million tourists in a calendar year that's itself a record making achievement. At the end of 2020, this number is expected to increase.
Read More:25+ Most Visited Countries in the World