Austria is a German-speaking country in Central Europe. The Capital of Austria is Vienna. This country is identified by mountain villages, baroque architecture, supreme history and hilly Alpine area.
If you are planning to book this destination in coming vacations then this article is of great interest for you. From 1999 to 2018, the average number of visitors in Austria is 2757.3. This shows that the people of Austria are having good earning from the visitors.
Here you will see the list of best places to visit in Austria in 2020. Official and national language of Austria is Austrian German and its President is Alexander Van der Bellen. Austria is a land which is full of beauty; compose of many beautiful places, so Tourists are always very interested in visiting Austria as they can find even more than ten best places to visit in Austria in 2020.
Best Places to Visit in Austria
1. Vienna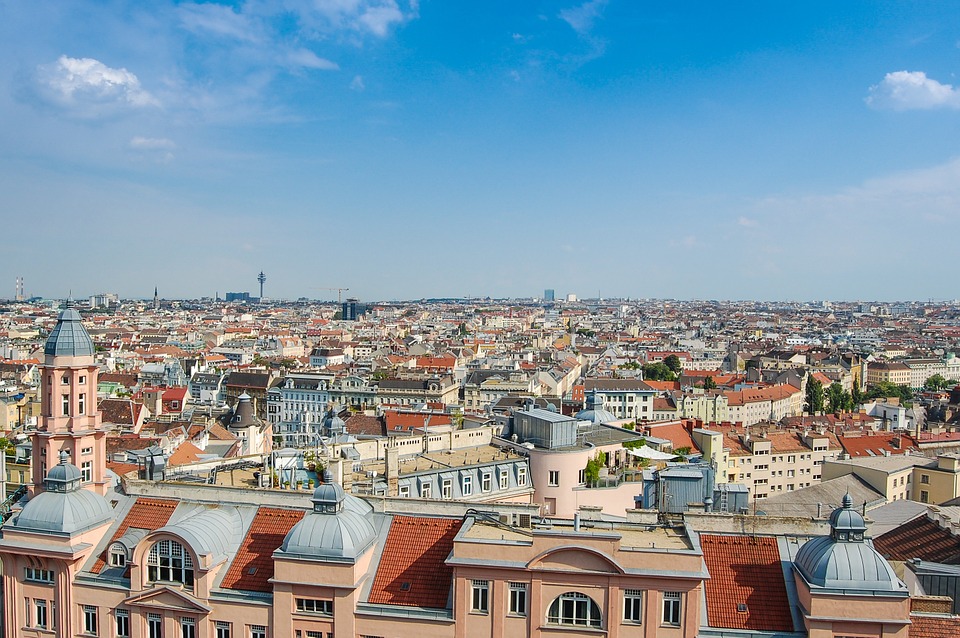 Vienna is capital of Austria, lies in the east of country on Danube River. This city is known for its legal palaces, including Schonbrum, the Habsburgs. This place is also famous for its beautiful hotels; the palm houses and the zoo attract hordes of visitors. Travelers can enjoy their holidays by going to Hofburg and enjoy the musical nights. It is a place of attraction for women especially as they can find beautiful ornamental jewelry here.
2. Hallstatt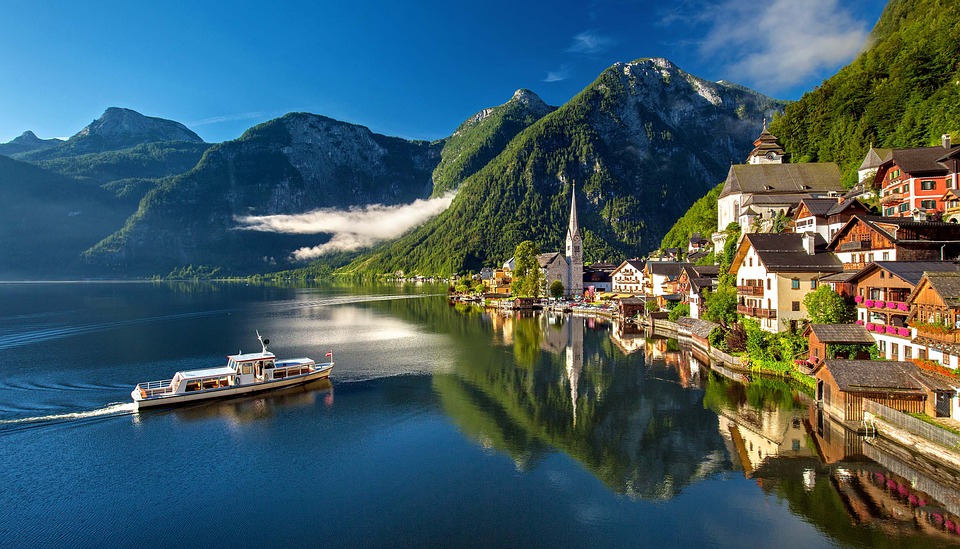 It is a beautiful town which is full of art of nature in the district of Gmunden. Hall stall is a village on Lake Hallstat's in mountainous region of Austria. It's composed of 16th century Alpine houses, cafes and shops which inspire the visitors to visit this area again and again. A beautiful railway is also a thing of interest for tourist, which they will use to reach this beautiful place.
3. Graz
Graz is the capital city of the southern Austrian province of Austria. It is famous for baroque and architecture. One of the beautiful sights of this place is old-clock tower. It is a place of interest for architects because they will find a lot of huge and tremendous art of architect here.
4. Linz
Linz is a city in upper Austria. Visitors inspires through the famous old baroque buildings including old 16th century Hall (Altes Rathus). This is the 3rd largest city of Austria and it is famous for Linzer Torte. This is known as the oldest cake in the world dating for 1653.
5. Anton am Arlberg
St.Anton am Arlberg is a village of Austria and often called the "cradle of alpine skiing ".Caves ,lakes and ski resorts are located here ,through which tourists enjoy their tour. The visitors can find variety of range of hotels and restaurants here. You can opt to live in luxury hotels as well as middle class hotels to save some money during visit in Austria.
6. Zurs
Zurs is a part of Arlberg ski region and famous for its skiing, especially its backcountry skiing and Olympic Skiing champions. Travelers can reach this city via road on car. This road is very rarely close in winter season to avoid mishaps.
7. Warthersee
It is a lake in the southern Austrian. It is popular bathing lake and main destination of tourists in summer. The view of this lake in the summer is one of the top artistic piece by nature.
8. Werfen
Werfen is a famous market town for visitors in the Austria. The Eisiricsenwelt is a natural limestone and ice caves in Werfen. It is famous among tourist as this the largest ice cave in the world.
9. Achen Lake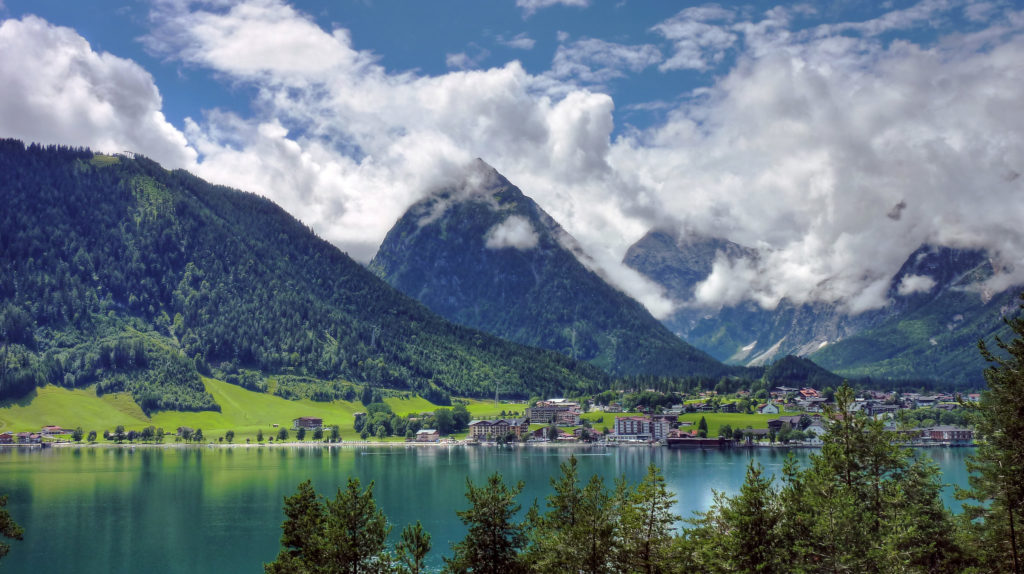 Achen Lake is the largest lake within the federal state. It is famous for its heavenly beauty. Its maximal depth is 133 meter, which is a reason of attraction for tourists. It is a separation line between the mountain range of Karwendel in West and Bradenberg in East. Achen Lake is one of the best places to visit in Austria so you don't miss this place to visit.
10. Gosau
Gosau is a municipality in the upper Austria. It is truly a valley of Paradise for hikers. This is one of the best parts of Austria as it is known for being settled by monks. If you love to walk and move to feel the real essence of nature in the form of pure air, water and greenery, then you should go nowhere else than this place.
More Read: Most Popular Countries to Visit in the World