Afghanistan, the crossroads of Central Asia is one of the important countries of Asia. It's geographical location and historical impacts, makes it a culturally rich and one of the interesting places to visit.
It is a political unstable country, after having many transformational periods during British, Soviet and US eras. Its geopolitical importance doesn't make it deprive of cultural beauty, a landlocked Muslim country having rich cultural heritage.
In this article, we are going to share some of the best places to visit in Afghanistan. Here you go.
Best Places To Visit in Afghanistan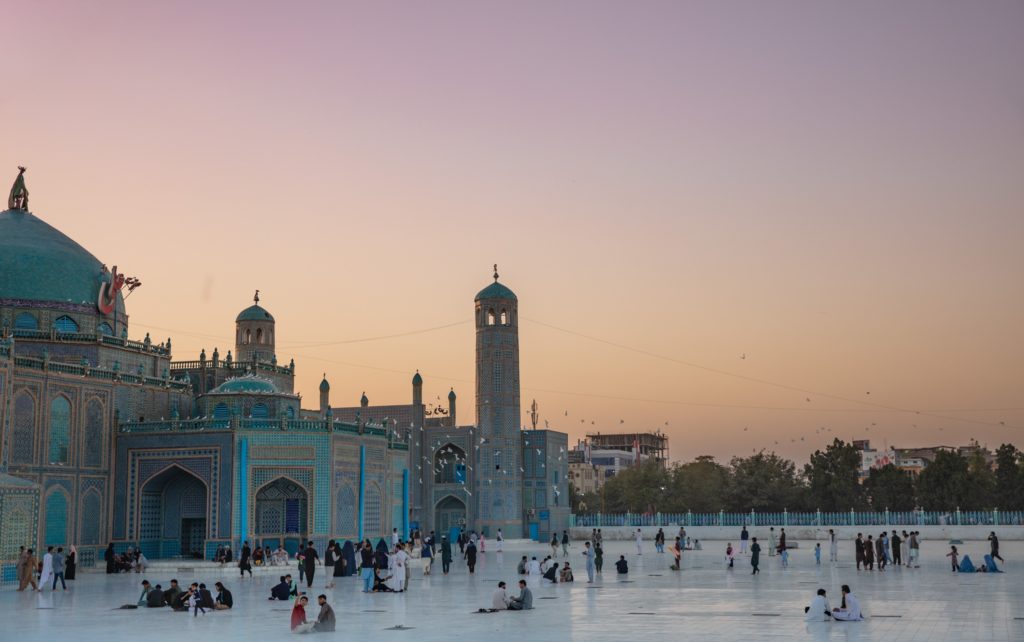 1. Gardens of Babur
This is worth mentioning,the final resting-place of the first Mughal emperor Babur. Babur was buried in the tomb surrounded by the gardens (Bagh) which he ordered himself to construct.
The emperor was fond of gardening and made sure it was constructed in such a way that architecture and beauty will both blend beautifully.
2. Mazar e Sharif
Mazar e Sharif is an important city of Afghanistan, its presence cannot be neglected, and you must visit it if you have a checklist of best places to visit in Afghanistan.
The twin blue domes of Hazrat Ali(son in law of Prophet Muhammad) are one of Afghanistan's most iconic sights and this landmark is the reason why it is a hub of tourists, around the world. 4th Largest city of Afghanistan is also agricultural and economical city with great importance.
3. National Museum of Afghanistan
Another addition to best places to visit in Afghanistan is historical hub of Asia. National Museum of Afghanistan is not very old Museum but the treasure it keeps is very old. The museum keeps old manuscripts, miniatures, weapons and art objects belonging to former royal families and emperors.
4. Dar-ul-Aman
Dar-ul- Aman is one of the finest cultural heritage to Afghanistan. It is restored and renovated by the Japanese government. Constructed by King Amanullah known for its great architecture and beautiful location, as situated on the hilltop.
5. Bamyan
Also known as Bamiyan or Bamian is the capital province Bamyan in Afghanistan. It is also an important city to visit because here many statues belonging to Buddha community is situated.
The statues are craved into the large cliffs and have great importance in Buddhist community. The city is also known as home of world's oldest oil paintings. With rich cultural landscapes and religious heritage, this city is also another gem of Afghanistan.
6. Herat
Herat, the third largest city of Afghanistan is situated near Iran border and this also has an impact of Persian culture. It's a home to Timurid dynasty and the Friday mosque has its great importance.
Elegant structure of the mosque shows effaces if Persian culture and the mosque is reportedly 8 centuries old.
7. Faizabad
One of Afghanistan's largest town will sit deep in your heart at first sight. The majestic town is situated in a valley surrounded by the peaks and alpine meadows.
Animals wandering, bazaars with local knitted goods and good souvenirs are attractions of this place.
8. Band-e-Amir National Park
The breathtaking landmark place is one of the beautiful places of Afghanistan. Tourists favorite spot as 6 mountains and lake at the spot of Hindu Kush mountains makes it very attractive.
9. Panjshir
Blend of beauty, the valley is situated in the foothills of Hindu Kush mountains is a worthy place to visit. Nowadays with American investment it is industrial powerhouse, but its majestic beauty cannot be riped off, medley of snow-topped mountains and rivers, it is one of the finest places to visit.
10. Taloqan
Taloqan sits in the shadow of Hindu Kush mountains, in southern Afghanistan just over the mountains from the Pashtun region. It's also another worthy addition to places to visit in Afghanistan.
More Read:
What is the Capital of Afghanistan?
Top Attractions in Afghanistan
Best Hotels to Stay in Afghanistan