The best places to visit in Europe can add a new experience during winters. It is because the continent gives away a dreamy feeling in the cold. With snow falling on the roads, a place transforms into a new travel spot. Dissimilar to other seasons, the places to go in Europe look different in winter.
Short days, winter sports, and snowy activities merge together to fantasize about your vacation. Most often, people skip the northern region after the summer leaves. However, a sip from Ozone Coffee Roasters can be exciting only after you slip in your favorite blazers.
Moreover, the season is an invitation for annual festivities like New Year and Christmas. These merriments are enough to outshine traditional values and lovely culture. Sometimes, you can adore winter holiday destinations only for the way they celebrate.
Therefore, understand that every place is not the best bet for winter. Only a few can make your warm vacations memorable.
List of the Best Places to Visit in Europe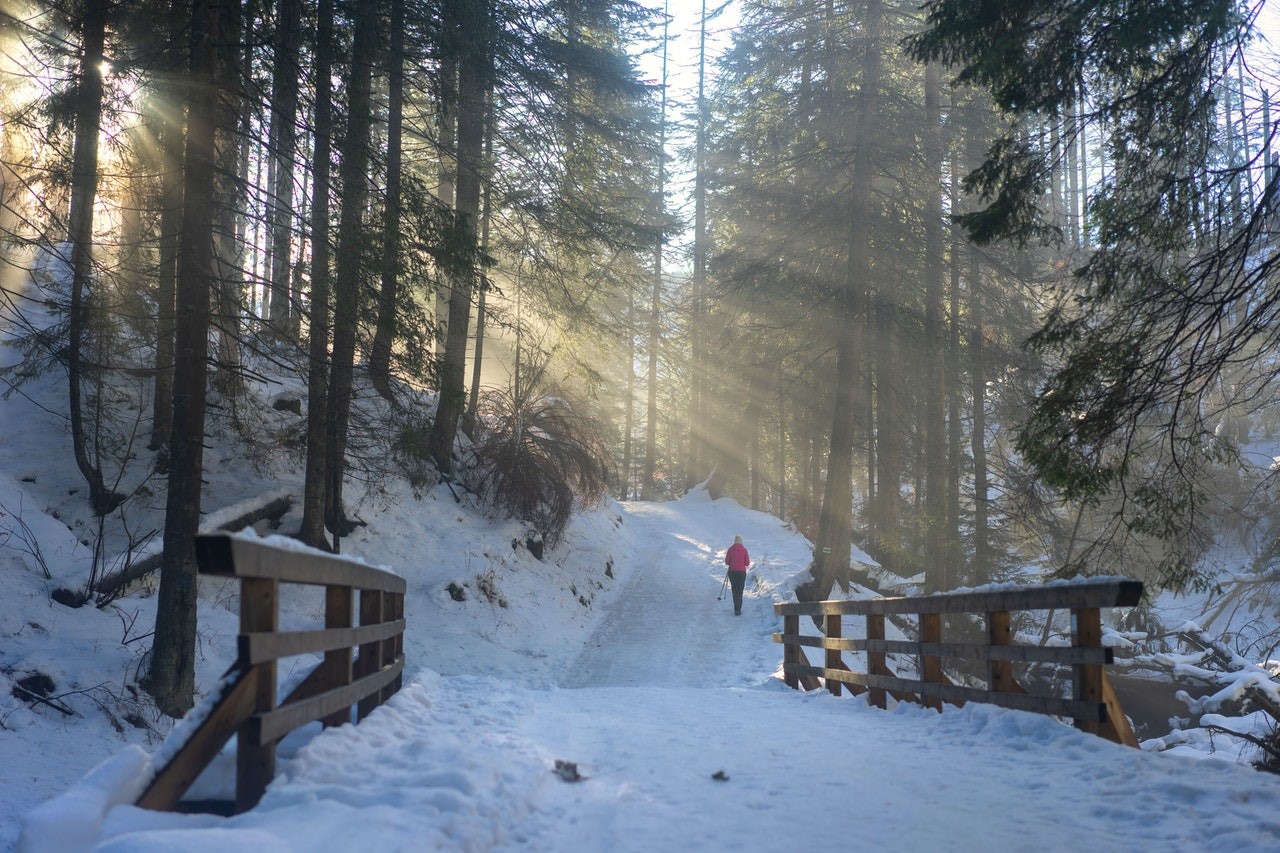 The best countries to visit in Europe are many. It is a challenge to pick some names for the seasonal bucket list. Therefore, we have gathered the best winter destination for you. Look below and choose your spot!
1# Innsbruck, Austria
Holidaymakers all over the world know Innsbruck for skiing, ice-climbing, and snowboarding. The place has been a well-defined host of the Winter Olympics twice. If you are planning an ideal winter holiday with an appealing Alpine environment, stick to Innsbruck.
With this place's majestic architecture, travelers believe Innsbruck among the best cities to visit in Europe. Also, the place has an adequate number of resorts that make it the best winter destination worldwide.
Read: Top 10 Best Places to Visit in Austria
2# Abisko, Sweden
Winter days are an ideal time to enjoy the enchanting view of northern lights dancing in the sky. For this reason, Abisko is known as the best places to visit in Europe during the cold season. It is a cozy village located in the Swedish Lapland.
Remember to keep your sweaters as it is found north of the Arctic Circle. It owns the Aurora Borealis, which is undeniably the best winter destination for its light pollution and cloudy weather.
Holidaymakers get the chance to visit the iconic Aurora Sky Station here. The night sky view of this travel spot can keep you busy for hours.
Read: 10 Awesome & Best Places To Visit in Sweden
3# Copenhagen, Denmark
The iconic Copenhagen is one of the best places to go in Europe without any reason. The destination celebrates winter, like a festival you cannot miss. It is a cozy and adorable site for setting your mood in the cold.
Among the best places to travel in Copenhagen, you can add the Tivoli Gardens amusement park to your bucket list. It offers the iconic view of dazzling lights and makes an ideal location for boosting your seasonal spirit. Winter holiday destinations are hard to beat for their Christmas markets and savoring cuisine. Therefore, do not skip its mulled vine because they call it 'Glogg' for a taste.
Check: 10 Awesome Places To Visit in Denmark
4# Venice, Italy
Do you know how much is a trip to Italy? Freedom, excitement, and all fun comes free of cost in your travel package. Venice makes the best places to visit Europe during the wintertime for its reveling season from February to March.
If you are planning to participate completely in every event, save a few euros for fun. However, there are many free events for making sure tourists can be a part of the festivities. Besides, Venice is the best winter destination for its picturesque canals, appealing architecture, and magical atmosphere.
See: 20 Top Tourist Attractions in Italy
5# Prague, Czech Republic
There is no doubt that Prague is found among the best places to visit in Europe. So, it is not surprising to see the busy streets and engaging environment of this city. Interestingly, the travel destination is equally inviting in summers as it is during winters.
It is because of the compelling view of snow dust all over the area. The cultural values and traditional beer party makes it a fun spot for winter vacations. You can always taste its local beers recommended by the many pubs all over the city.
Also, do not miss the chance to visit its European market at Christmas and say Jingle Bells!
Resource: Top 10 Best Places To Visit in Czech Republic
6# Talinn, Estonia
The Estonian capital of Talinn is an incredible option for winter vacations. It is the best place to travel for history lovers and holidaymakers. Tourists are fond of its compelling cityscape in the season.
Set your fairytale romance in this travel destination and love its picturesque spots. Winter makes it a festive location for wandering around the Christmas markets and seeing the huge Xmas tree.
Also, it is the best place to go in Europe for every ice skating experience it offers. Remember, it can get freezing at times, so do not miss the chance to visit your nearby cafes.
Read Also: 10 Awesome & Best Places To Visit in Estonia
Final Thoughts
These are some of the best places to visit in Europe for a memorable winter vacation. You can explore every corner of these European cities for seasonal festivity. While some will offer you the chance to wander in Christmas markets, others may add to your winter sports.
Adventure, cuisine, romance, shopping, and memories are part of planning a winter trip. What do you think about it?
If there are more places on your list, feel free to add them in the comments below. Remember, traveling in winter is a celebration itself! So, CELEBRATE!
You May Like To Read:
Author Bio: Steve Martin is a Professional Content Writer and Digital Marketer at online coupon codes providing platform as well as working with Maps International Discount codes. He is striving to make the most of the new opportunities that come his way.