France has so many beautiful cities which are worth visiting. Here, we are sharing ten best cities to visit in France.
Bonjour le visiteur (Hello dear visitors) welcome to France, unquestionably the top most favorite tourist destination of the world.
Bearing witness to almost all major booms and busts in world history including Hundred Years' War, Renaissance, Colonialism, French Revolution, Napoleonic Wars and the 2 World Wars, France has remained a global center of politics, economics, military, art, science and philosophy.
This rich history reflects from the art and architecture of France that dates back as old as middle ages. Not only that, many French cities house modern day exotic locations that are magnificent enough to take your breath away. Some of the cities that make France perfect for tourism are as follows:
10 Cities to Visit in France in 2020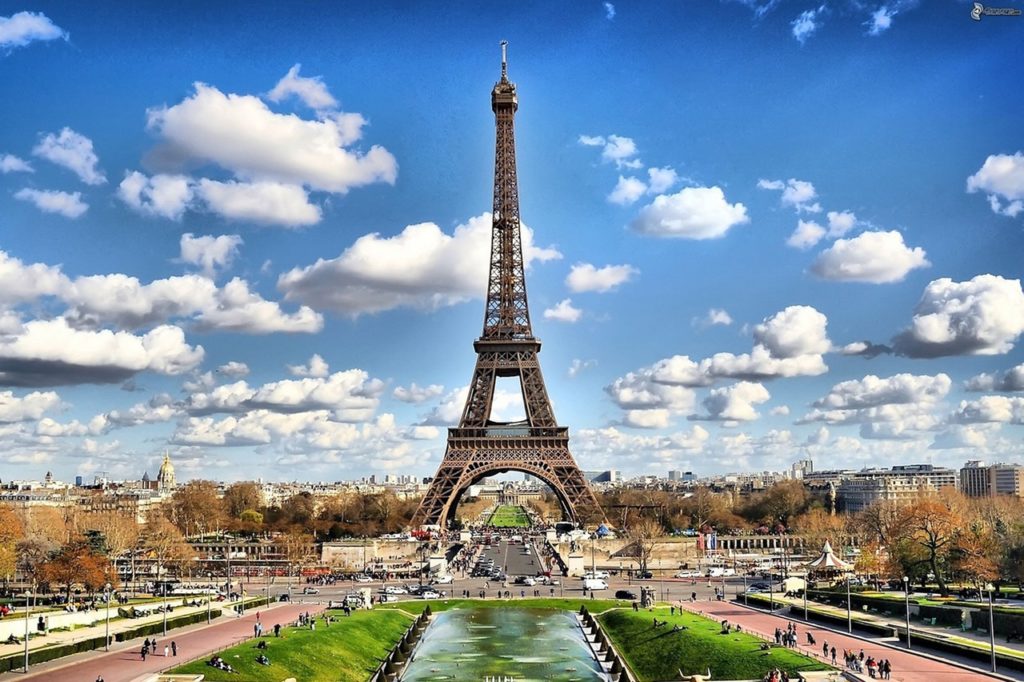 1. Paris
As anticipated, Paris, the Capital of France, is at the top of the list of its best cities to visit in France. Popularly known as the City of Love, Paris stands today as the third most visited city.
Located along the banks of river La Seine, Paris hosts some of the world's biggest and famous museums and cultural centers such as Du Louvre that are home to not only medieval art but also contemporary impressions, sculptures and architecture as well.
Moreover, the ostentatious landmarks of Paris such as the grand Eiffel Tower and Basilica of the Sacred Heart of Paris and a large number of restaurants serving delectable French cuisine make Paris a must visit if you come to France.
Read Also: Top 10 Best Places to Visit in Paris
2. Nice
Located along the banks of French Riviera, Nice is an old port city that is home to people from a diverse mix of cultural backgrounds.
The colorful city streets, flower markets, art galleries and the dazzling view of beach Promenade des Anglais on a sunny day are more than enough to make visit to Nice an unforgettable experience.
3. Bordeaux
Bordeaux is a large architectural city that is a center for palaces, mansions and castles of the 18th century along with a great number of beautiful museums.
Place de la Bourse, the square located at the heart of the city is its most leading tourist attraction and it also holds a prominent position in its history. Apart from these the large number of shopping centers, theatres, cafes and bars also add to an enjoyable experience.
4. Lyon
Lyon is a large industrial and metropolis city that is an exemplary combination of old as well as modern buildings. It is located at the converging point of rivers Rhone and Saone, lined with art, architecture and monuments that depict history and culture from the time of Romans and Renaissance. It serves as both a commercial hub and a rich cultural heritage site.
5. Strasbourg
Strasbourg is a historical center that hosts churches, cathedrals and monasteries of German fashion. This is because Strasbourg has been a center of conflict between Germany and France historically due to its strategic location.
With its control being transferred between the two countries over the years, it has acquired the art and architectural taste of both French and Germans.
Apart from historical sites, it also hosts government offices and structures giving it a prominent place in France.
6. Lille
Lille is a large commercial city located in northern France that is famous for its museums and art galleries, most notably La Piscine, Citadel and La Vielle Bourse.
The city has a very rich culture and beautiful city centers lined with bright colors. Its shopping centers and a lively night-life make the visit even more enjoyable.
7. Nantes
Nantes is one of the beautiful cities to visit in France. It is another historically rich city of France that has an outlook like that of Paris. It also hosts churches and memorials, but it is particularly famous for two attractions that are St. Pierre Cathedral and the Chateau of the Dukes of Brittany.
Apart from these it also has an amazingly unique gallery called Machines de l'lle that exhibits large mechanical models of animals.
8. Biarritz
Biarritz, located on the Bay of Biscay, is famous for its sun kissed beaches and clear sea water.
The holiday resorts along the beach are perfect recreational spots for friends and families alike. Entertaining sport activities such as surfing, diving, boating etc. make the visit worthwhile.
9. Avignon
Avignon is a religious center that is famous for the large flamboyant palace called Palais des Papes (Palace of Popes) built in the heart of the city by Christian Popes fleeing the Roman Empire during the Middle Ages.
The Palace is around 700 years old that perfectly depicts Gothic art and architecture. Another thing that attracts thousands of tourists every year is the arts festival held in summer called Festival d'Avignon where singers, actors and other artists come together to perform from all over the world. This arts festival is a must to attend when visiting France.
10. Annecy
In this list of ten best cities to visit in France, Annecy comes at number tenth. This city is also known as the Venice of France because of a network of clear water canals flowing through the city in place of streets.
The canals are lined with colorful buildings and memorials. With a 700 years old castle located in the center of the city, Annecy serves as a popular destination for tourists specially during summer.
Read Also: