Calgary has a good road network and on the average; the commute time takes about 26 minutes. The city has the least commute time, and it is the second least traffic-congested city in Canada. Therefore, you can find your way around easily.
Whether you drive, walk, bike, or take a cab, there are several means of exploring the city. You can also get to your destination through various routes. This is because the traffic infrastructure of the city uses a grid network. Also, the city has four quadrants: North East (NE), North West (NW), South East (SE), and South West (SW).
Calgary has a lot of major freeways like Stoney Trail. It is a ring road that has over 101 kilometers of free movement. There is the Deerfoot Trail, which is a major freeway in the North-South quadrant. So, if you want to find your way around Calgary, you should always check traffic volume flow maps. These will keep you informed on the best time to take certain routes.
4 Best Cab Services in Calgary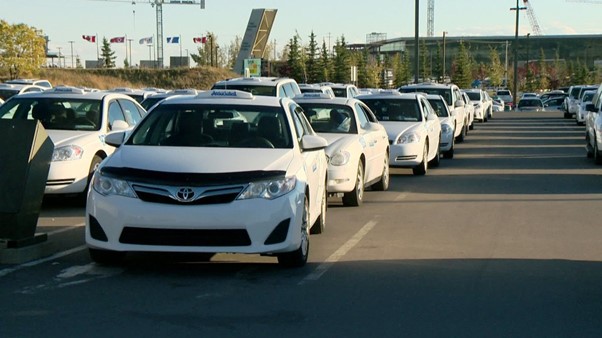 There are different cab companies in the city. We will discuss a few of them.
1. InOrbis Intercity
This company offers luxurious and eco-friendly travel in completely electric vehicles. The fleet includes various Teslas and they have a team of professional drivers who are always available when you need them.
Currently, InOrbis travels within Alberta as well as between Calgary, Red Deer, Lethbridge, Banff, and Edmonton. Soon, they will begin operations within British Columbia to serve destinations like Whistler, Kelowna, and Vancouver.
InOrbis is one of the first electrified ridesharing services in the city to offer an eco-friendly alternative to airlines, limousines, or taxis. Their vehicles emit zero-carbon and are convenient. You also get to benefit from the complimentary Wi-Fi when you are onboard. That way, you could get your work done while in transit. You can always go to sites like inorbis.ca/calgary-cab-companies to know more about services offered by these companies.
2. Calgary United Cabs
This company is owned and operated by real drivers. They came into the business in 2013 in order to improve taxi service in the city. The drivers are dedicated and respect the privacy of their clients. Their fleet includes fully functional taxis, SUVs, vans, and standard cars.
They have very experienced drivers who can cope with unique weather conditions and traffic patterns in the city. You can book a ride via telephone, their website, and Android and iPhone apps.
Calgary United Cabs have live operators who are available 24/7 to meet your transportation needs. And they place much emphasis on satisfying their customers.
3. Calgary City Cabs
This is a fully functional online cab business. They offer hassle-free cab services to the residents of Calgary as well as visitors arriving at the airport. Their drivers are professionals and ready to always render their services.
Whether you are attending a meeting or vacationing in Calgary, you can book a cab online. Their 24/7 services enable riders to enjoy a comfortable ride around town. You may want to read this article before booking a cab online.
4. Delta Cab
This company has been serving the city since 1998. They have a reputation of experienced and friendly cab drivers. They are concerned about the safety of riders as well as the drivers.
All their vehicles are fitted with GPS (Global Positioning System) technology. This gives riders confidence because the dispatch office can monitor the positions of all vehicles at any time.
5 Things to Look for In a Cab Service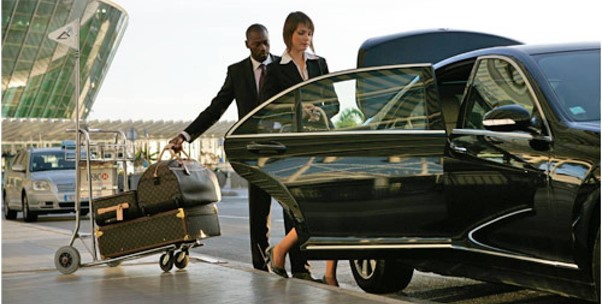 With the numerous cab services available presently, it may be tough for you to choose which one to use. Every company has promotional strategies that present attractive offers. So, you have to be aware of what you want in a cab service to avoid making a blind choice because of a huge discount offer.
Below are some important points to bear in mind when you want to choose a cab service.
1. Quality of Drivers
It is important for cab companies to have professional drivers as they will spend a lot of time with riders, taking them to their destinations. You do not want to take a ride with someone who is uncouth. Ensure you find out about the drivers in the company, their ratings, qualifications, and experience. Also, remember to request their reviews from previous riders. You should also know the qualities of a professional driver.
2. Experience and Credibility
Going for a company that is well-known in the transportation industry is very important. It goes a long way to show that they are experienced and reliable. If they have stayed long in the business, it means there is something they are doing right.
Such businesses will definitely have drivers that are top-rated and well-trained. Even when they do not provide you with a discount, their service will hold equal value for your money and time.
3. Value for Your Money
You want to be sure that the company will offer value for the money you want to pay. Good cab services have fixed fares when you want to go to common destinations like the airport. With that, you can make adequate plans.
4. Safe Cars
You ought to prioritize safety when looking for cab services. Ensure that every car in their fleet has safety features like seat belts. Also, check that they passed the necessary tests and inspections before hitting the road. If a car is unsafe, you and everyone else on the road are at risk. Therefore, cab businesses need to carry out regular checks on their vehicles in order to keep them in good condition.
Also, the driver must keep the vehicles clean after a customer alights and before the next passenger boards. This will ensure that customers have positive views of the business.
You should look out for the signs that show a vehicle is unsafe for driving to avoid putting yourself at risk. You can see some of such signs in here.
5. Ease of Booking
A good company offers convenience to their customers by providing different booking methods such as through an app, website, or phone. This reflects the credibility of the service.
Conclusion
It is not difficult to get a cab in Calgary, but the information shared in this article will help you find a service that is reliable. So, before you book a ride, ensure they have professional drivers, safe cars, and will offer you satisfactory services.
Read Also:
Author: Antoinette Navarro