Canada is located in North America and it is largest country in the continent. The 2nd world largest country Canada is full of stunning nature beauty. There is a lot to explore in the country that it has a long list of visit in places. Top ten best places to visit in Canada are hard to list down.
Besides its nature beauty it also offers much to its visitors to astonish them. The great skyscrapers, Asian cultural pockets, Victorian architecture, neo gothic public buildings are some places must be in the list of tourists. Here is a list of top ten places to visit in Canada.
Best Places to Visit in Canada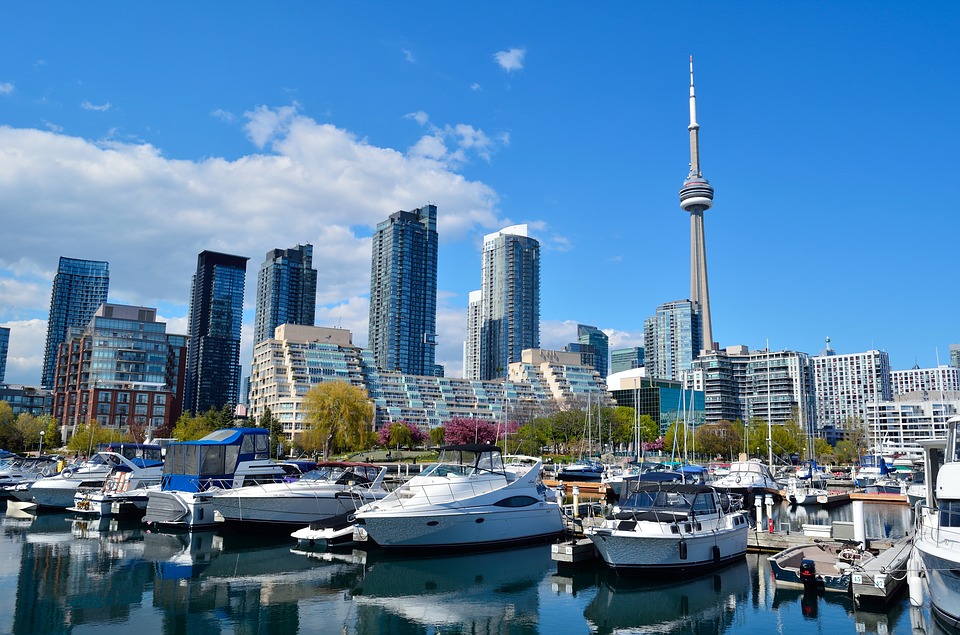 1. Vancouver
This coastal seaport city is located in western Canada in the lower mainland of British Colombia. This city offers a perfect blend of everything including scenic beauty, international cuisines, shopping, and art.
Everything is on a distance of few minutes from boating, fishing, skiing, hiking and above all swimming in ocean. What a visitor could want more than it?
Canada Place, Grouse Mountain, Stanley Park, Granville Island, Gastown and Capilano Suspension Bridge are some top attractions of the city without them your tour to Vancouver will not be completed.
2. Banff National Park
This park has honor of being the first national park along with the most visited park. It's located in Alberta. The awe-inspiring scenic beauty and exciting wildlife draws thousands of visitors every year.
Trans-Canada Highway also passes through the park making it more impressive. Black bears, grizzly bears, bison, moose, bighorn sheep, wolves and bald eagles are collection in wildlife. Whyte Museum, Lake Minnewanka, Lake Louise, Moraine Lake and Banff Upper Hot Springs are heart attractions of the Banff Park
3. Niagara Falls, Ontario
The breath-taking beautiful fall is a series of three awe-inspiring waterfalls, located on the borders of New York (America) and Ontario (Canada). The side of fall on Ontario side offers the best view of fall and calls Horseshoe Falls.
Observation towers, restaurants, souvenir shops, casinos and high-rise hotels offer their services to fully entertain to the visitors of Niagara Falls. Queen Victoria Park in Ontario offers the best view to the Niagara Falls which also illuminate the falls with firework during summer nights.
4. Montreal
The second large city of Canada Montreal contains largest community of French speaking people outside Paris. It comprises on downtown district, historic quarter, entertainment district and many distinctive neighborhoods.
Themed parks, water parks, Olympic tower, old and historic buildings of Montreal are the main attractions of the city.
5. Toronto
The world's most culturally diverse city Toronto is the Capital of Ontario. It is also most populated city of the country and one of the largest cities in North America.
If you plan to visit Toronto then your destinations should be CN tower, fairy tale castle Casa Loma, Toronto islands and beaches. These landmarks fully entertain the tourists.
6. Quebec City
Officially Québec is the capital city of province Quebec. It is second largest populous city of Canada. The Canadian Museum of History, Quartier du Petit Champlain, Mont-Tremblant,
Old Montreal and Hôtel de Glace are some main places which grabs the attention of millions of visitors. Only The Canadian Museum of History draws about 1.2 million visitors annually.
If you are flowers lover, then must visit the Montreal Botanical Garden which has 22000 plants. Mount Royal is the heart of attraction in downtown Montreal.
7. Vancouver Island
On the west coast of North America Vancouver Island is the largest island. It is named after a British explorer Gorge Vancouver.
Quaint city of Victoria, the gorgeous Butchart Gardens, the surf town of Tofino and the wilderness in the north are some main specialties of the island.
From north you can board on a ferry to visit Prince Rupert or Alaska. The mild climate of island and its art counties are the main attractions for the visitors.
8. Whistler
Whistler resort is the most famous alpine ski destination among ski lovers. It offers skiing and snowboarding. Besides this snowshoeing, tobogganing and ski jumping amcan also be highly enjoyed in its Olympic Park.
It is located in the Coast Mountains in the British Columbia. Its pedestrian_only village, spas, restaurants offers endless entertainment to its visitors.
9. Ottawa
Ottawa is the capital of Canada. It is a financial and economical centre. Parliament Hill, with grand Victorian architecture and museums such as the National Gallery of Canada are the star attractions of the city.
10. Calgary
Calgary is situated between the Canadian Prairies and the foothills of the Canadian Rockies. It is the largest city of Alberta. Tee Calagry Stampede is Rodeo event of Canada which attracts thousands of people every year.
The visitors are entertained by chuckwagon races, parades, competitions, crafts and food. Calagry turned into a metropolitan area after the discovery of oil reserves nearby it in 1900's.
2017 saw a record breaking number of tourism over the last 150 years. 20.8 million International visitors were arrived for overnight stays or more than one night stay.
Toronto, Niagara falls, Vancouver are those areas which receive record breaking numbers of national and international tourists. Toronto received 40 million, Niagara Falls received 30 million, and Vancouver received 10.8 million visitors in 2017.
More Read: