Now that Uttarakhand has re-opened tourism, it's time to fuel your wanderlust again! The travelers' favorite destination is all set to welcome tourists again after a gap of six months, albeit with all COVID safety precautions. The state has also removed restrictions from inter-state buses and you know what that means: it's time for a bus trip!
Weekend getaways are almost incomplete without travelling by a bus. It is truly the most authentic way to explore a place. Add to that the convenience of online bus booking, where travelers can easily customize their travelling dates, the type of bus that fits their budget and even their preferred seat, and having a road trip via bus becomes irresistible!
If you are planning a weekend getaway from Delhi, then hop on a bus and head to Dehradun! The capital of Uttarakhand, situated in the Himalayan foothills, has a lot to offer to travelers.
In fact, there are a number of unexplored places in and around Dehradun that will leave you surprised! Here are our top favorites:
8 Weekend Gateways From Delhi: Explore The Beauty of Dehradun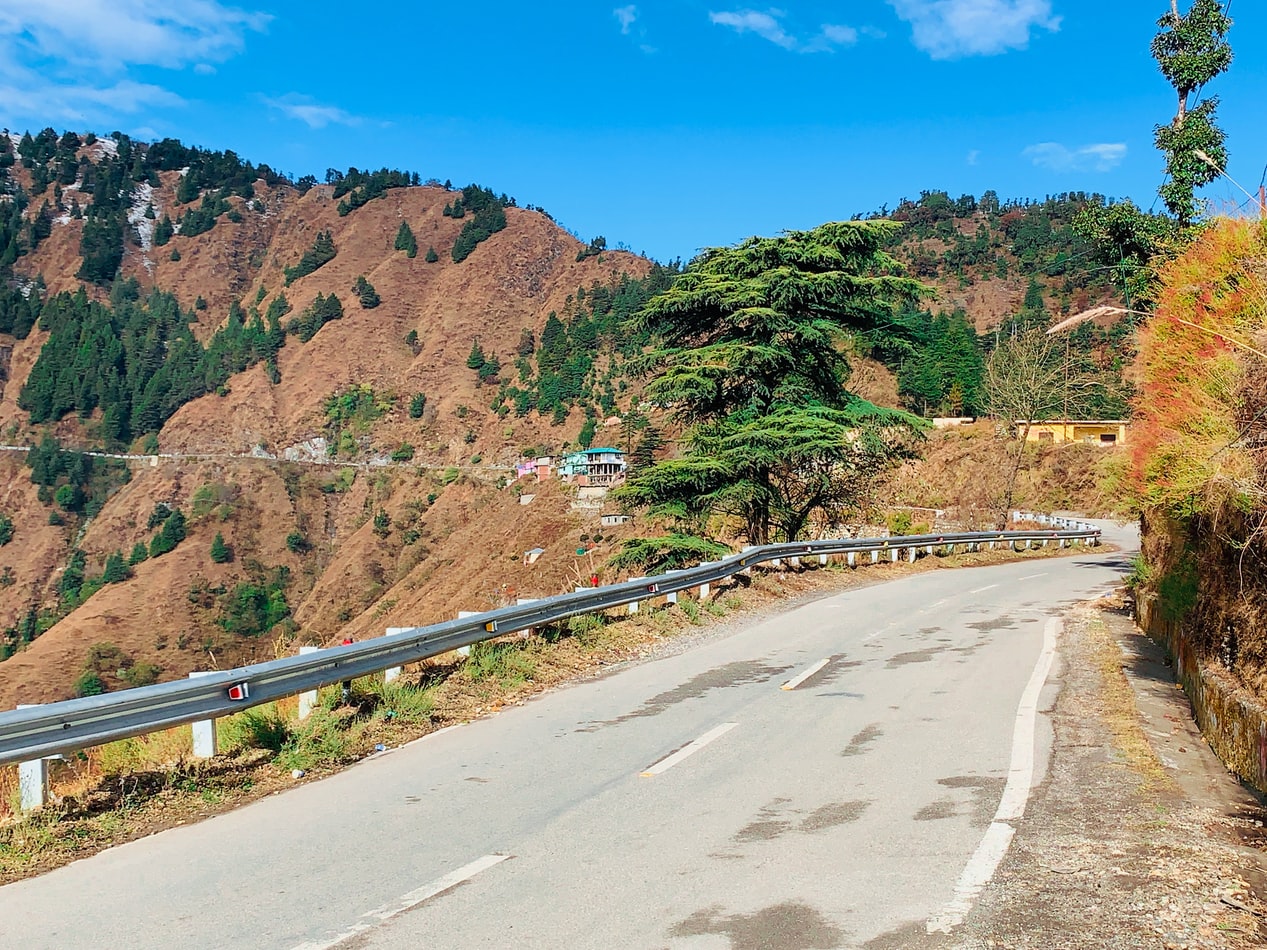 1# Lachhiwala
This picnic spot is located on the road between Dehradun and Doiwala. Surrounded all over by the dense forest, Lachhiwala has many man-made and fresh water pools that remain enticing to the travelers throughout the year.
If you are looking to spend a peaceful day with your friends and family, then head to this relaxing spot in the lap of nature.
2# Mindrolling Monsatery
This calm and peaceful Buddhist monastery is located in the Clement town area of the city. Travelers are sure to be mesmerized by the huge Buddha statue surrounded by hundreds of stupas in the monastery premises.
3# Sahastradhara Falls
Sahastradhara literally means a 'thousand-fold spring' is perfect for a one-day outing while in Dehradun. Upon reaching Sahastradhara, travelers can enjoy bathing in the waterfalls, indulge in boating, mountain trekking and even take a trolley ride to travel to an ancient temple above the hills.
4# Malsi Deer Park
Now this is one attraction all kids will love! Malsi Deer Park is home to a wide variety of flora and fauna. Kids can spot leopards, spotted deer, swamp deer, sambar deer and many varieties of exotic parrots, sparrows and even owls here.
The park grounds are full of beautiful flowers and lush green grass, making this a perfect picnic destination for the entire family.
5# Tapkeshwar Temple
Situated just 9 km away from the Dehradun Clock Tower, Tapkeshwar Temple is located on the banks of the Nandi river and is considered to be the oldest Shiva temple in Dehradun.
It is surrounded by a long cave known as the Drona Cave. Be prepared to be completely stunned by the beautiful hilly cave, complete with a waterfall that directly cascades upon the Shiv Ling.
6# Maldevta
Maldevta is a perfect 'do-nothing' spot for travelers looking to spend some time in the lap of nature. Located 15 km away from the Raipur Chowk in Dehradun, Maldevta offers exotic views of the hills and abundant music of the nearby river. Travelers can indulge in recreational activities such as swimming, camping, biking, bird-watching, and photography.
7# Everest Hill
Located 38 km away from the Dehradun Clock Tower, the road to Everest Hill may not be in the best condition, but it will certainly be one of the most beautiful sunrises (or sunsets) you ever witness!
Named after George Everest, India's first Surveyor General, Everest Hill is great for hiking, and once at the top, travelers will be rewarded with views of the entire Doon Valley down below, and a peace and quiet that can only be found in nature.
8# Kipling Trail
We saved the best for the last! In the 19th century, Kipling's trail used to be the only route between Dehradun and Mussoorie. But today, this Ruskin Bond's favorite trail is frequented by adventurists and nature lovers alike.
The road is long, but it offers five strikingly different views of the Doon valley from across five sharp scissor-like bends in the path.
The trail begins at Rajpur Chowk on the outskirts of Dehradun and cuts the 35 km drive to Mussoorie to a 9 km walk. Travelers can spot a brick tunnel, signboards from the 1920s and even a castle, where once an exiled Nepalese King lived.
Dehradun distance from Delhi: 242 km with the bus taking between 4-6 hours depending on the route.
How to Reach
We recommend making your bus booking online in advance in order to reach comfortably. Delhi to Dehradun is a popular bus route with both state and private bus operators running daily services between the two cities.
Weather in Dehradun
Since it is situated at the foothills of the Himalayas, Dehradun does not experience extreme weather changes that are common in higher-altitude destinations. Therefore, travelers can plan a trip to the Doon city at any time of the year!
Dear traveler, what are you waiting for? Plan your magical trip to Dehradun today and don't forget to follow all safety precautions!
Resources:
Author Bio: Surbhi Bansal is passionate about travelling, photography and sharing her travel experiences. Her idea of travel is to explore beyond her comfort zone, experience new cultures, meet new people and try new cuisines. Hope this story will help you plan your trip to Dehradun. Also, bus booking is super easy and provides excellent discounts via ixigo.