Are you planning to visit tourist spots in New Delhi? Well, most of the visitors visit the most famous places in New Delhi such as the Taj Mahal, Red Fort, India Gate, Lotus Temple, etc.
But many unexplored secret places are there in the capital city that most people even don't know. These places are less crowded but worth visiting once if you ever visit the city of rallies of India.
In this article, I will share some of the unexplored places near Delhi that you would love to visit. If you are running out of time, here is the list of the top 4 best-kept secret destinations for travelers in Delhi.
Top 4 Secret Destinations For Travelers in Delhi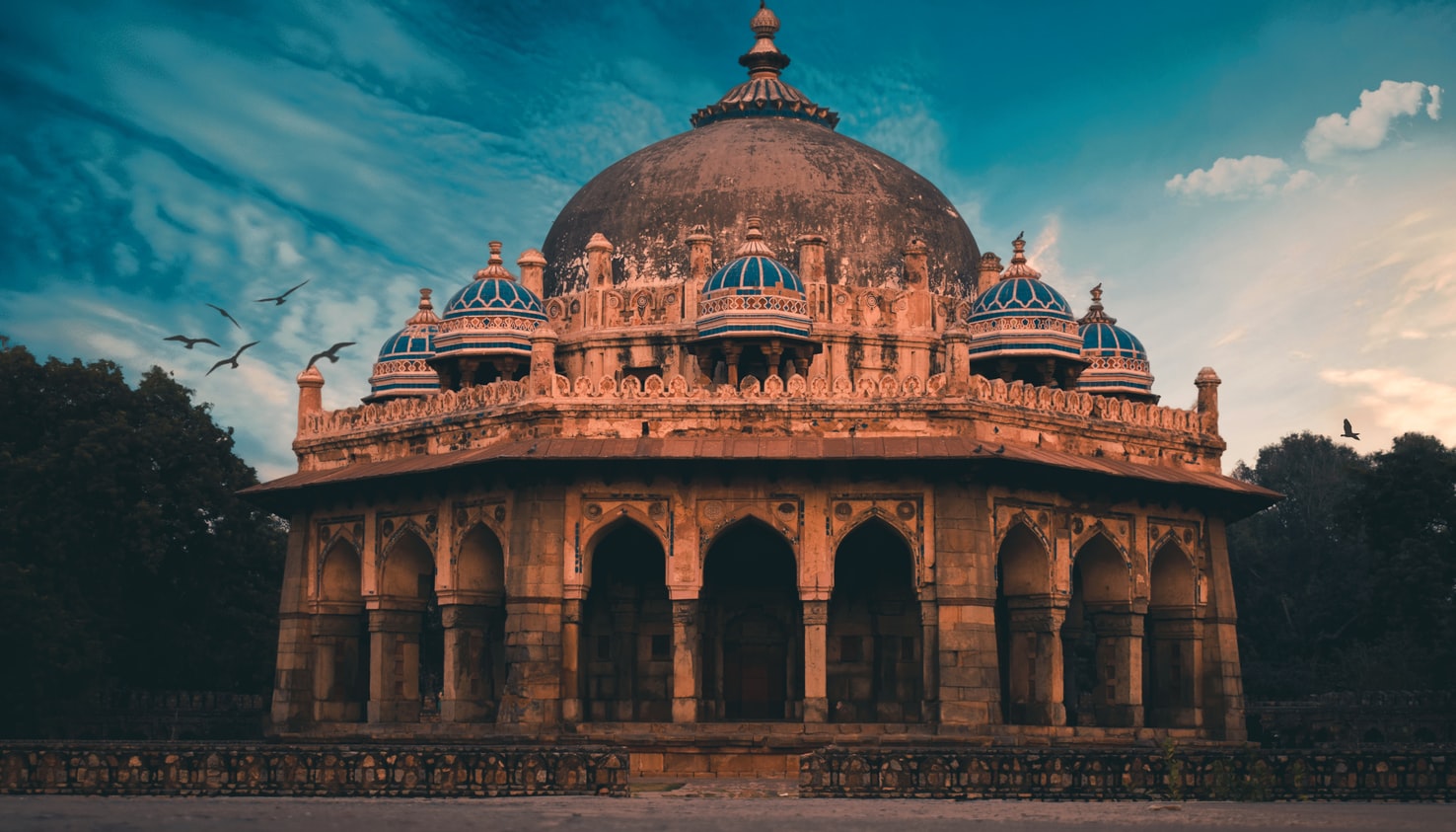 Here are the top unexplored places in Delhi that you will enjoy visiting:
Hauz Khas Village: Experience the Ancient Monuments
Majnu Ka Tila: Explore the Tibetan Culture
Cafe Turtle: Enjoy some home-made dishes with aromatic coffee
Bhairav Temple: A place for pilgrims
Well, apart from this if you want to visit the best destinations in Agra city, you can read my last post on A Pleasant Agra Tour.
1# Hauz Khas Village
One of the most attractive places many visitors miss is Hauz Khas Village. It is in South Delhi and full of many restaurants, luxurious hotels along with many branded retail stores.
This village is built on the decay of the ancient city "Siri". The atmosphere is mesmerizing and the ancient old buildings are very attractive. The main attraction of this village is the Hauz-i-Shamsi water reservoir which was built from the 13th century.
In addition, the reservoir is surrounded by many ancient buildings and monuments which make the place more attractive. Don't miss this place, if you ever plan to visit South Delhi, you will find good accommodation and food in that place.
In one word, this place is worth visiting because you will enjoy every part of the village starting from the atmosphere to hotels, restaurants, etc.
2# Majnu Ka Tila
Majnu Ka Tila is also known as the Tibetan colony. This place is situated near the Yamuna river in North Delhi. This place was built for the Tibetan Refugees who were the followers of the spiritual leader Dalai Lama.
This refugee camp was built in 1960 and since then Tibetan people who are exiled from their country stay here. This is a place for every traveler to get a glimpse of the Tibetan culture and their lifestyle. This place is also referred to as "little Tibet". You will find a variety of Tibetan guest houses, cafes, restaurants, and many more.
Further, you will also find Tibetan books, arts, and a variety of objects. This is a place that you must travel to enjoy the Tibetan culture and experience the charm of a different culture within India.
If you plan to visit the place, then plan to visit between 11:00 AM to evening 07:30 PM. Vidhan Sabha is the nearest metro station to this place and it is in New Aruna Nagar.
3# Cafe Turtle
Well, if you want to spend some quality time with your loved ones, go to the Cafe Turtle. The key attraction of the cafe is it offers a wide range of books that you can enjoy with the special aromatic cappuccino.
The cafe is tied up with the famous bookstore in New Delhi named Full Circle Bookstore. If you are a book lover, then never miss this place when you are in New Delhi.
Additionally, they offer fresh juice along with home-made cakes and light dinner. This cafe is located in the Khan Market, which is considered as one of the expensive retail markets in the World.
If you ever visit Khan Market, visit this cafe to spend some quality time and enjoy the evening with your loved ones. The coffee bar is open from morning 9 to evening 9:30. The book
4# Bhairav Temple
If you love to explore religious places then visiting Bhairav Temple is one of the best-unexplored destinations by many travelers.
If you are aware of the Hindu religion, then you might have heard about the fierce form of Lord Shiva called Bhairav. You will find the Bhairava Temple outside the old red fort in New Delhi.
This is the main attraction of many Hindu pilgrims and considered one of the oldest temples. One of the strange things about the temple is that alcoholic drinks are used to worship god.
So, it is not unusual for the devotees to carry alcohol to the temple. Again, you will find a variety of dogs that are considered as the companions of Bhairav. Visit this temple to get a unique experience of the Indian traditions.
Final Words
Now you have some of the best-unexplored tourist places that you can discover the next time you visit New Delhi. These places are suitable to visit solo as well as with a group.
You can spend some quality time with your friends, family or lover in these places. Finally, if you want to add more unexplored places that you think are worth visiting then mention them below.
You May Like To Read:
Author Bio: Evanka Smith is a freelance content writer and enthusiastic blogger. She is the co-founder of sbnewsroom. She contributes to many authority blogs such as socialmediamagazine.