Here's a scene for you to visualize. Yes! Finally, you get the budget or time to plan your long-awaited Dubai holiday. You are thrilled about the idea and start plotting out a 4-day plan of where to go and what to do in Dubai. After browsing through a few sites, you realize Dubai is not a small city.
Dubai offers a wide array of experiences! There is so much to see and do here. Eventually, you realize it is not easy and your excitement slowly begins to dissipate, and you become overwhelmed by the immense number of places you can visit in Dubai, and you get confused about where to fit everything on your trip. Considering it is a four-day trip, it seems as if you can't visit more of Dubai without cramming up your schedule.
Well, what looks like a complex dilemma can be solved with simplicity. Dubai offers some of the best experiences and attractions in the world. Here you can explore culture, adventure, modern architecture, nature, and food. There are a variety of attractions and experiences in Dubai to suit different types of travellers.
However, you cannot experience it all in just one visit. The best places to start if this is your first visit to Dubai are the newer and more popular attractions that give an overview of Dubai.  The following sample itinerary illustrates how to spend four perfect days in Dubai if you're a first-time visitor to the city.
4 Days Trip in Dubai
Day 1 – Say Hello to Dubai!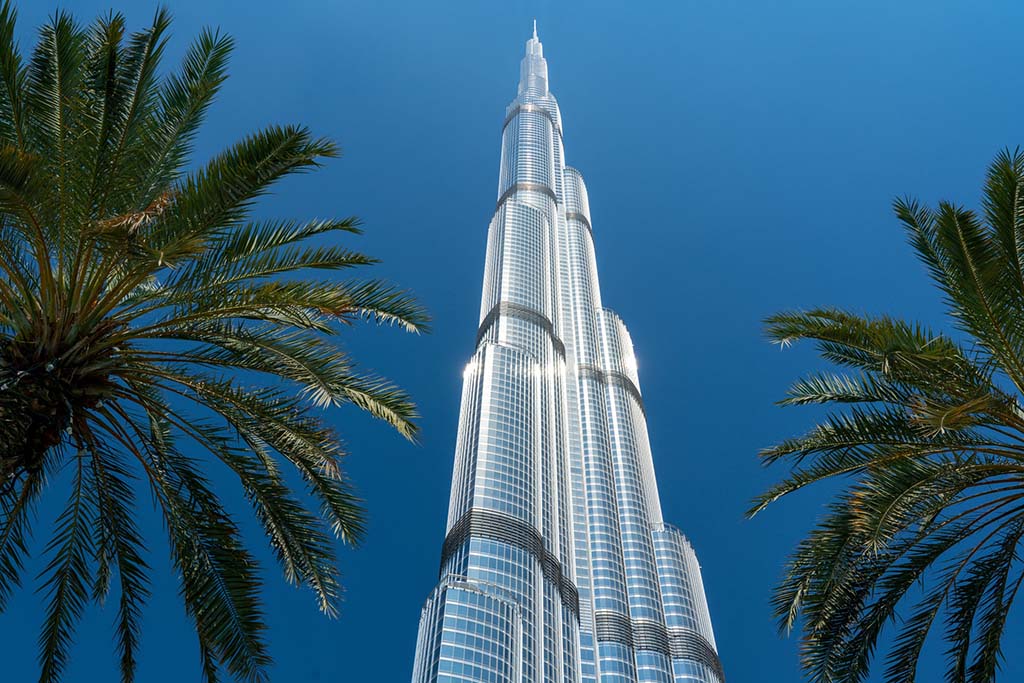 Kickstart your 4 days in Dubai experience by getting acquainted with the emirate. You will discover Dubai's jaw-dropping architectural icon and a sliver of its illuminating nightlife on your first day.
Take a stroll down Dubai Downtown to view the Burj Khalifa and Dubai Fountain, go shopping at Dubai Mall, and enjoy the VR Park or Ekart Zabeel for more thrilling experiences.
Restaurants lining the Downtown Dubai area offer beautiful illuminations of Burj Khalifa and the dazzling Dubai Fountain at night.
Unwind with a Dubai Dhow Cruise with dinner option at Dubai Canal water route to view the scintillating scenic splendours of Dubai's modern city skyline.
Accommodation Options At Dubai Downtown:
3 star: ROVE Downtown Dubai, Millennium Central Downtown.
4 star: Ramada Downtown Dubai, Manzil Downtown, Vida Downtown
5 star – Luxury: Armani Hotel Dubai, Address Dubai Mall, Palace Downtown, Taj Dubai.
Day 2 – Witness Old Dubai's Bedouin Charms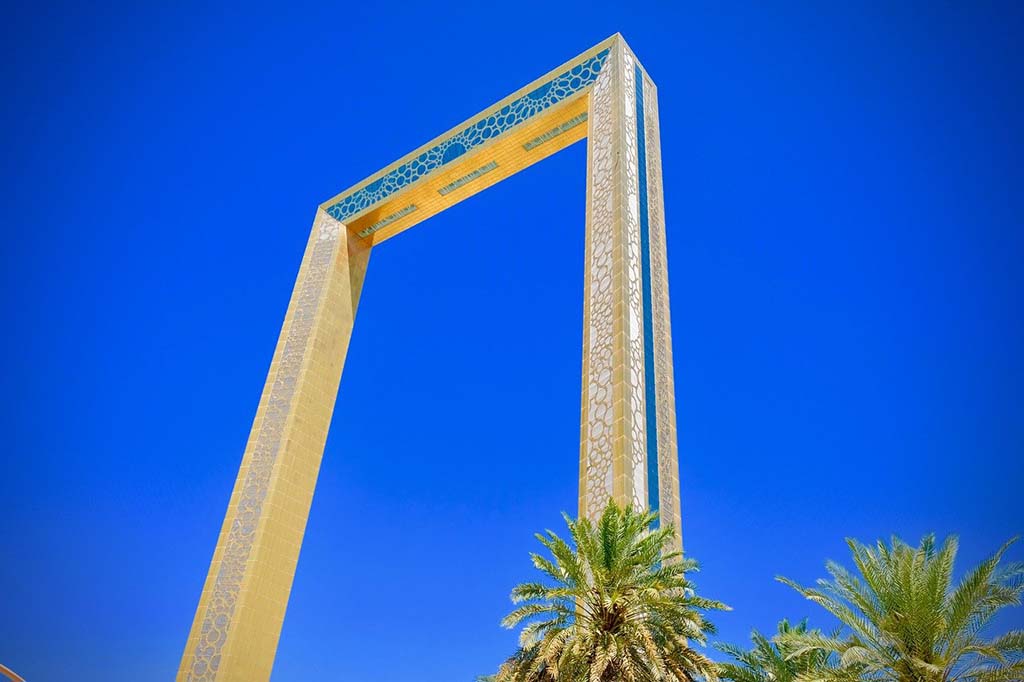 Today, enjoy a delicious breakfast before heading to Dubai Creek – a place that embodies the humble lifestyle of Dubai's past.  Explore the Dubai Souk to discover a treasure trove of Middle Eastern merchandise.
It is very unlikely that you have ever seen so many jewels in one place as you will find in the Gold Souk. You can also take a stroll through the Al Fahidi Historical Neighbourhood, which features contrasting sand-coloured structures, so unlike those of modern Dubai.
The Al Seef area has a mash-up of the old and new where travellers can pause for a little while and enjoy a delicious meal or rehydrate with a refreshing drink at waterfront diners and cafes.
Finally, admire Dubai's stunning skyline at Dubai Frame, tagged as the world's largest frame located at Zabeel Park. The top deck offers an unsurpassed view that showcases Dubai's blend of ancient and modern architecture.
Best accommodation options at Dubai Creek:
3 star: XVA Art Hotel, Astoria Hotel, Hampton by Hilton, Al Seef
4 star: Al Seef Heritage Hotel Dubai, Curio Collection by Hilton, City Seasons Towers Dubai
5 star – Luxury: Palazzo Versace Dubai, Raffles Dubai, The Canvas Dubai
Day 3 – Discover Fun and Leisure at Themed Attractions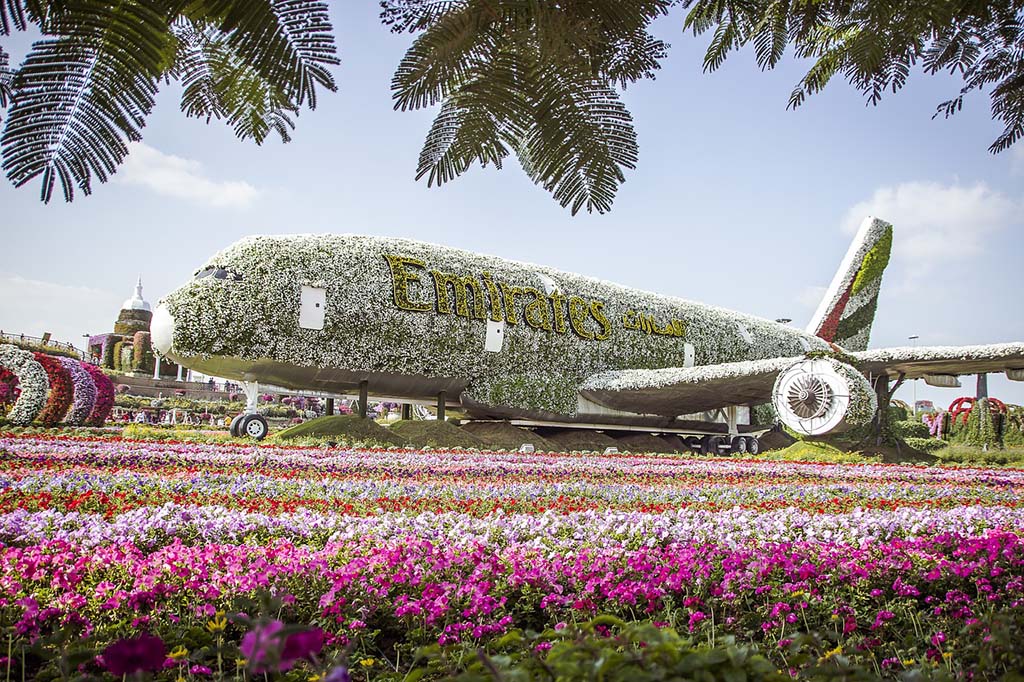 Dubai has some of the best themed experiences in the Middle East and you definitely have to witness a few of them on your visit. There isn't just one to pick as a favourite and most theme parks  and attractions offer ultimate fun for every genre of visitors. Hence, choose an option that suits your holiday type.
If you are travelling with family and kids, opt for Dubai Parks and Resorts. For adventure lovers,  Aquaventure water park is a perfect choice. If you just want leisurely fun with your significant other, head to Dubai Miracle Garden and Dubai Garden Glow – unique themed landscapes idyllic for a romantic holiday.
You can spend the whole day splashing in the water, screaming in excitement at high-speed rides, or taking in beautiful sights and captivating entertainment that will leave you spellbound.
Best accommodation options:

Dubai Parks and Resorts: Lapita Hotel, ROVE at the Park
Aquaventure water park: Atlantis the Palm Dubai, Armada Blue Bay
Dubai Miracle Garden: Citymax Hotel Al Barsha, Park Inn by Radisson Dubai Motor City
Dubai Garden Glow: Fortune Karama Hotel, Fairmont Dubai, Sheraton Grand Hotel
Day 4 – Spend Some Time at the Iconic Palm Jumeirah and Dubai Marina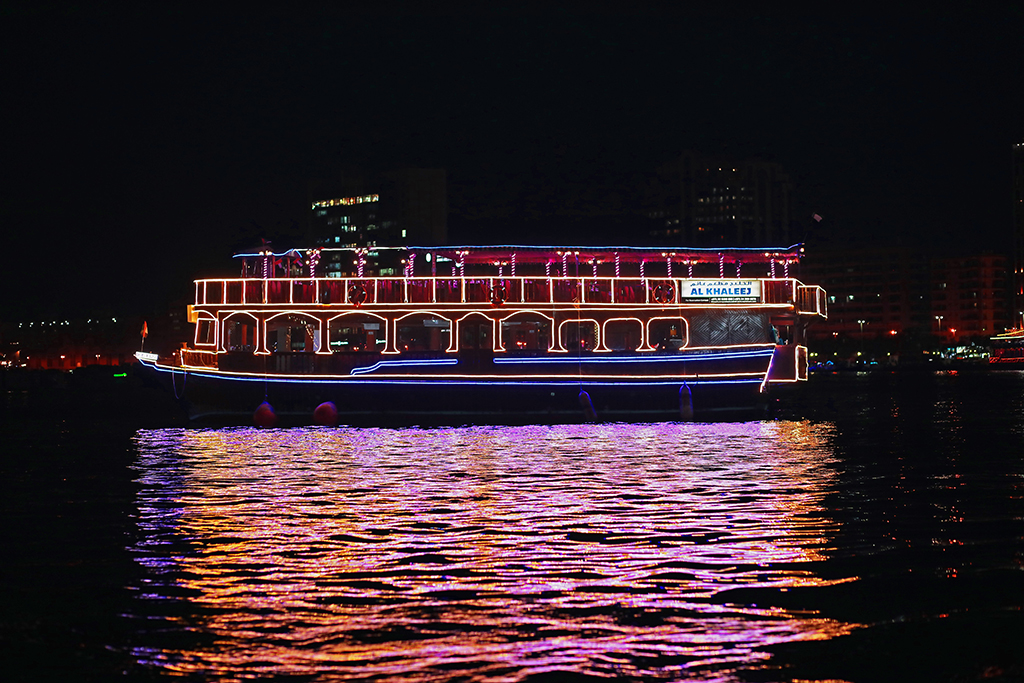 It would be unfair to leave Dubai without visiting the landmarks of modern Dubai – Palm Jumeirah and Dubai Marina. At Palm Jumeirah, spend the day at Pointe viewing the world's biggest fountain –  Palm Fountain shooting up water jets in sync with uplifting music.
Sample some flavoursome food at exquisite restaurants offering brilliant views of towering skyscrapers and breath-taking gulf water views. Head to JBR beach to enjoy some water sports of your choice.
Later, spend the last few moments of your 4 days in Dubai itinerary marvelling at the sights of Dubai Marina. If possible, take a cruise on the Dubai Marina for a serene waterfront experience.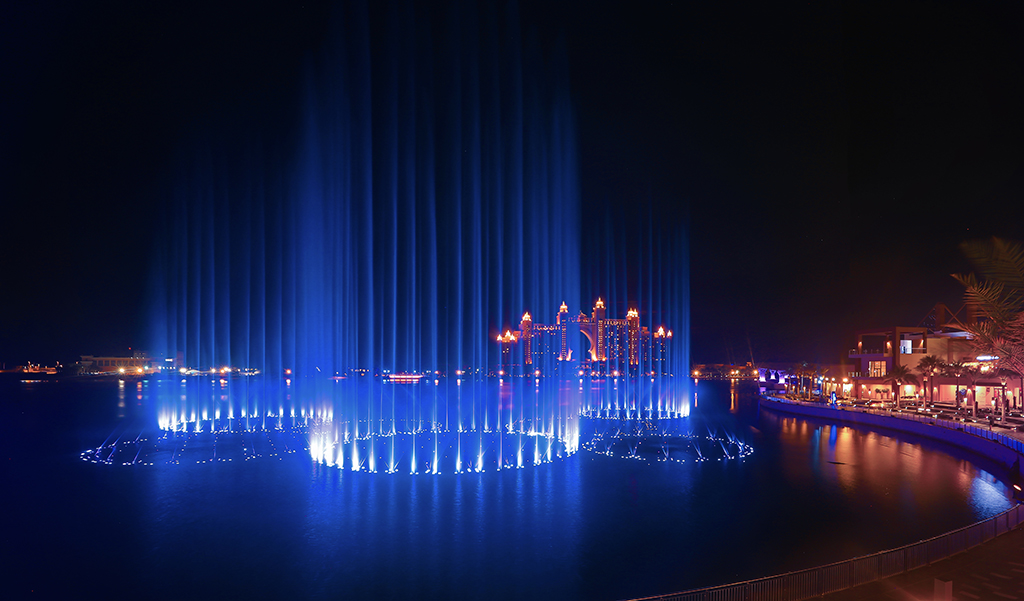 Best accommodation options:
At  Palm Jumeirah and Dubai Marina area
3 star: Holiday Inn Express Internet City, Rixos Premium Dubai JBR
4 star: Aloft Palm Jumeirah, Marina Byblos Hotel
5 star – Luxury: Atlantis the Palm, One & Only The Palm Dubai, W Dubai – Palm, Address Dubai Marina, InterContinental Dubai Marina
Conclusion
There is no dearth of experiences to explore in Dubai. Regardless, it is important to bear in mind that any holiday itinerary is heavily influenced by what you want and your budget. Here, the Dubai itinerary features some of the most popular attractions in the emirate and it is designed to help those on their first Dubai visit to get a feel for what the emirate is about.
On a first visit, the best way to get to know Dubai is by enjoying its popular and iconic attractions that will take your breath away. However, the itinerary can be tweaked and customized as per the type of experience you want as per your interest and budget. For instance, adventure lovers can explore Dubai Desert Safari or Sky diving at Palm Jumeirah on Day 4.
Those looking for luxury experiences can spend a whole day pampering in spa treatments or on luxury yacht cruises instead of themed experiences on Day 3. You can enjoy a memorable holiday in Dubai even for a short time of 4 days without having a dull moment.
Read Also:
Author: Neha