Explore top things to do and best places to visit in Hungary exclusively on Tripfore.com
Hungary is purely an inland European country with beauty all around. Its capital is Budapest while its currency is Hungarian forint. Hungary is famous for its wine yards hence it is regarded as home of the world's first official wine region.
Parliament of Hungary is 3rd in the World and also a cause of fame is its Nobel Prize winners those are 13 in total, literacy rate is about 99% and that are enough for a developed country. Many less people know its achievement of inventing the ball point pen. When you plan a tour to Hungary you must visit the top ten places in Hungary.
Best Places to Visit in Hungary
1. Budapest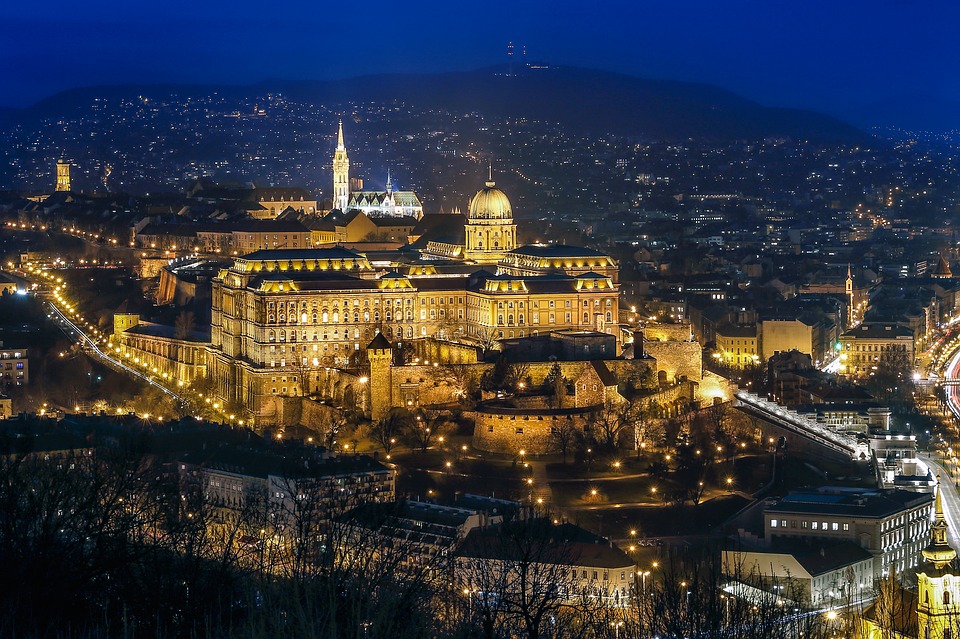 It is the Capital city of Hungary, most populated and is divided by the river Danube. This old historic city possesses unique culture which makes it the top attraction for the tourists from all over the world.
Its Castle, Historic Museum, trinity square, Matthias church and also fishermen's Bastion leave the life lasting memories for its viewers. Budapest has one fifth of the total population of Hungary and known as political, historical, industrial and administrative center of the country.
2. Lake Balaton
One of the biggest lakes of fresh water is Balaton Lake which covers an area of approximately 600 square kilometers is almost on the drive of an hour from Budapest.
All the lovers of freshwater tend to this top attraction of Hungary every year. The atmospheric effects just enhance its beauty by the days and nights. The spectacular scenery, swimming opportunities, vineyard in surroundings, ice skating, music festivals along with yummy food items just grab the attention of tourists from all ages. Moreover the adventure of the scene of entire lake all around on bicycle is just awesome.
3. Eger
Eger is another very famous city of Hungary. Its historic background appeals viewers to be watched and get the charisma of literature.
A lot to do in Eger, many places to be visited like very famous Eger Castle, its  Classical Structured buildings, wine yards, beautiful Malls make Eger the top attraction of Hungary.
4. Sopron
The great at site this old and another historic city is situated on the border of Austria and Hungary. Sopron is also very popular among tourists because of its breathtaking view of Historic, rich in heritage buildings which also makes it the top attraction of Hungary.
Not only the architect, are many other reasons also smiling for its viewers. It main square which is not less than the heart of Sopron welcomes thousands visitors every year. Fire Tower, Glamorous Storno House and even Sopron town walls, not even a single thing should be missed. So why to wait?
5. Pecs
Pecs is an old but famous city of Hungary which is very near to border of Croatia. Like all the other attractions it also clutches attention because of architectural and Historic Background rooted from Romans. Christian Mausoleum, central Szent Isvan square, ancient Pasha Gazi Qasim's mosque add the beauty to its heritage.
Pecs is also a populous city of Hungary living on the slopes of lush mountains which not only entertain its visitors but also win the hearts of the tourists.
6. Aggtelek National Park
Aggtelek National Park is located in the village Aggtelek, which is one of the top ten places to visit in Hungary.
The park is consisting on 280 caves and the largest stalactite cave of Europe is located here. The asthma patients visit sanatorium cave for treatment. It is one of the UNESCO world heritage site.
7. Heviz
Heviz is the home of hot springs. The largest thermal lake makes it one of the top ten places to visit in Hungary "Lake Heviz", whose temperature varies from 24 to 37 degree Celsius providing a very pleasant hot bath.
The specialty is that the water always keeps on replacing completely. Many flourishing spa salons and resorts are serving in the town. Heviz is a popular tourist's destination round the year.
8. Debrecan
The important cultural centre Debrecen served as the capital of country for several years. The Debrecen University is famous for its architecture.
Reformed Great Church, the Deri museum and the annual flower carnival are the main attractions of the Debrecen. Reformed Great Church is the largest protestant church in Hungary; Deri museum has a large collection of Egyptian art collection.
9. Hortobagy National Park
Hortobagy National Park is Hungary's first nation park established in 1973 and was chosen as world heritage site in 1999.
Its Nine-holed bridge is its most iconic site. The alkaline steppe is the one of the main attraction for nature lovers and its alkalinization is about ten thousand years old.
10. Gyor
Gyor is the most important part of northwest Hungary, whose history is back to the settlement of romans. It was firstly named after a tribe Arrabona. The city was also occupied by Turks and Mongols later.
Now Gyor is the very important cultural center and a popular tourist's destination. Town hall, Statue of Jedlik Anyos and Czuczor Gergely, Cathedral of Virgin Mary, Carmelite Church, Szechenyi Square, Museum Galore, Castle and Gyori Nemzeti Szinhaz are the super attractions of the city Gyor.
Budapest is the 6th most popular city of Europe and about 4.4 million people visit its sites every year. Corinthia hotel, Aria hotel, Kempinski hotel, four seasons' hotel, The Ritz-Carlton and Buddha-Bar hotel are some of the most famous hotels of the country providing their services since many years.
Read More:
50 Best Places to Visit in Europe