Qatar has a lot wealth of beauty and culture for its tourists from all around the world. This place has one thing or other for all of its visitors. Here are 10 best places to visit in Qatar. If you do not have Qatar on your to visit list, then surely looking at these 10 beautiful place you wont be able to resist to add it.
Best Places to Visit in Qatar 2023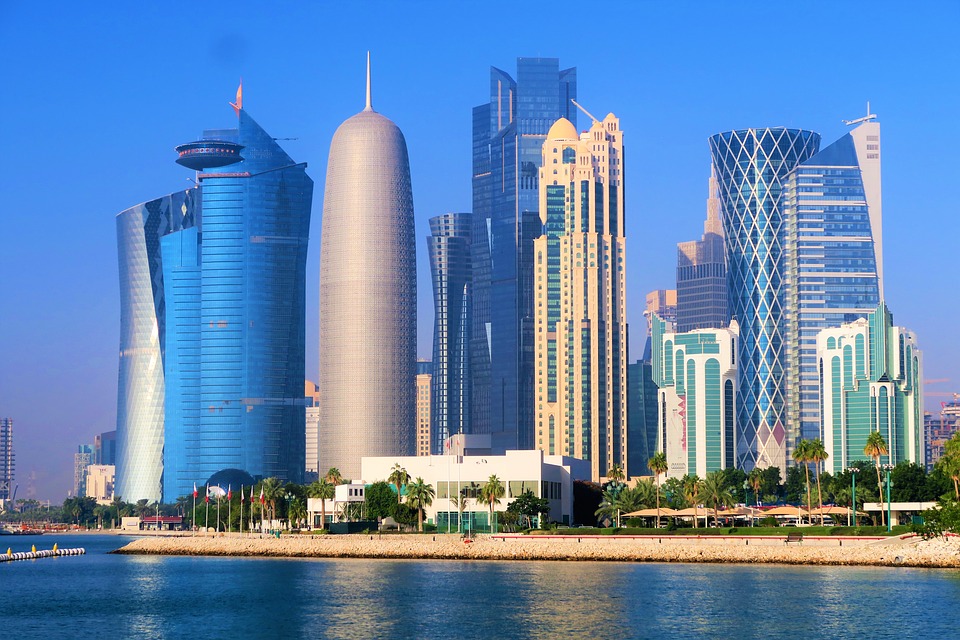 1. Katara Mosque
It is located in the center of the KataraCultural Village site, where some of the most beautiful architecture in the Middle East is just waiting to be explored. The structure and design of this mosque is unique. You will be surprised by the intricate designs and complex interior. Along the mosque you will find three spiked pillars reaching the sky.
2. State Grand Mosque
As the name says, 'Grand' and it is an apt description of this mosque. The outside of this mosque is pleasantly intimidating with awe-inspiring interior. The domed ceiling is high above head with white stone pillars and simple chandeliers all around.
3. The Doha Desert
Miles and miles of pristine, smooth sand but the beauty, calmness and ultimate view will leave you fantasized like nothing else. The sand there is flawless, and the gorgeous desert can be enjoyed on any desert safari day.
4. Al-Zubarah Fortress
In the middle of nowhere, the sand stretches for miles before you reach this ferocious fortress. The fortress beauty lies in its lonesomeness and you can go there on camel-back. This place speaks about history itself, the ambiance itself will connect you to the all the happening in this fortress. People visitng this place always feel unusual humbleness.
5. Al Jassasiya Cravings
It is one of the most fascinating sites in Qatar. The mystery lies in its petroglyphs- the detailed and delicate cravings in the stone which are incredibly rare. These cravings are some sort of signs, patterns, boats, daisies, and animals. Many of the symbols and signs have still not recognized and deciphered.
6. Al Wakra Museum
It has some of the amazing architectures in Qatar. This museum is very captivating and features ancient artifacts and details about the history of Qatar. This place is full of admiration and fascination. From the outside to inside every part is strangely enticing.
7. The National Museum of Qatar
This place is so complex in its design that it is usually mistaken for an origami masterpiece. The white building has sharp and curving edges and architecturally seems completely impossible. The building is inspired by desert rose, a natural phenomenon formed by crystals in certain climates.
8. Barzan Towers
It features brilliant architecture but to fully experience their beauty, you will have to make your way to the top. This is an amazing place for photography and this place will surely give you unmatched experience.
9. Doha Fort
This fortress was turned into museum in 1927. This fort is a best place if you are looking for detailed Qatar history. It is surely grand and formidable and creates sense of being surrounded by something eerily powerful. You will surely love the experience.
10. The Museum of Islamic Art
The Museum is located in the heart of still water. The whole building of this museum has sharp, boxed edges and stands alone in water. When you come inside, you will be amazed by intricacies of its interior because the contrast of simple exterior.
Explore wealth and beauty in most unusual way with your visit here. Qatar is an incredible place to go.
More Read:
What is Capital of Qatar?
Best Places to Visit in Middle East