This country holds charm of Arabian adventure, magnificent accommodation, fine dining and plenty of things stored for its tourists. Therefore, it is one of the most popular sites among tourists.
In this article, we are going to share some of the best places to visit in Kuwait in 2023. So, lets explore one by one.
Best Places to Visit in Kuwait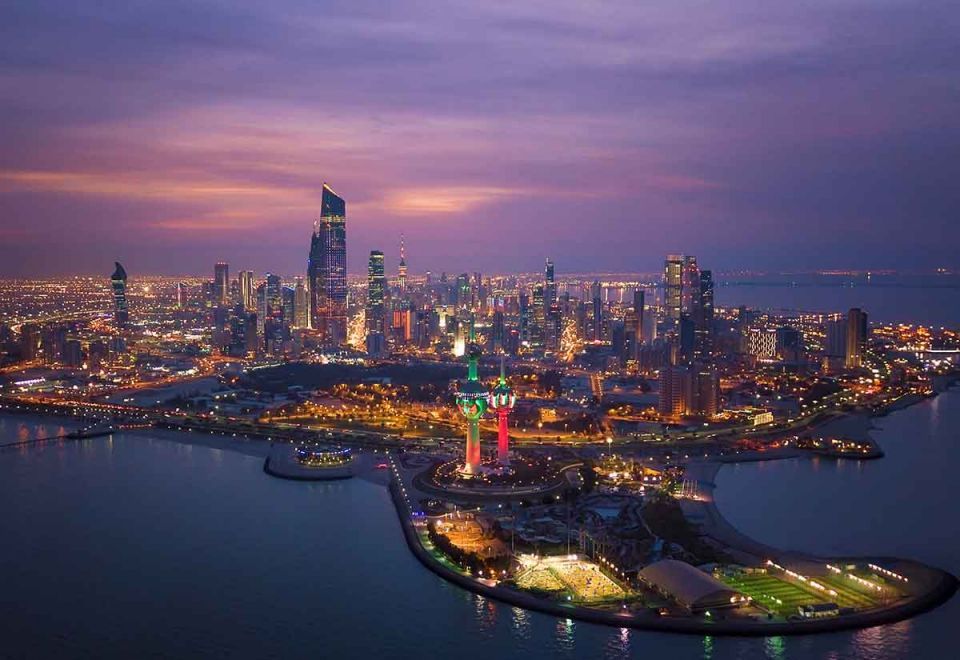 1# The Avenues Mall
The Avenue is the largest shopping mall in Kuwait and second largest mall in middle east. The Avenues is Kuwait's universal shopping mall and leisure destination which takes your shopping experience to a different level altogether.
2# Souk Al-Mubarakiya
Souq Al-Mubarakiya was established some 120 years ago and it took its name from then Amir Sheikh Mubarak Al-Sabah. This is a market well-known for traditional shopping and modern clothing, various cuisines and many other activities. Therefore, you must free one or two just for this place.
3# Al Shadeed Park
It is a largest urban park of Kuwait. Located on the country's oldest and most historical ring road on the periphery of Kuwait City, Al Shaheed Park is Kuwait's historical, environmental and cultural platform with cutting-edge architecture and artwork.
4# Kuwait towers
The Kuwait Towers, with their distinctive blue-green 'sequins', are the instantly recognizable symbols of the nation. It also symbolizes the economic resurgence and cultural significance. It is a great tourist attraction and iconic building of Kuwait.
5# The Grand Mosque
This is an official Kuwaiti Mosque and is situated in the center of the city. Most of the religious celebrations and few other important activities are conducted in this place. The mosque is internationally acclaimed for its architecture and is pride of Kuwait.
6# Sheikh Jaber Al-Ahmad Cultural Centre
Kuwait Opera House is an informal name for this place and is a very popular cultural center in Kuwait situated on the Gulf Road. It hosts many events like opera, music, singers, the theater has the top acoustic. the architecture of the center is amazing and so the interiors, the cafe inside is a piece of art.
7# 360 Mall
Located in Al-Zahra area is a luxury 360 Mall which is a third biggest mall in Kuwait. The name is derived from its circular shape. The mall is synonymous with sophistication, elegance and high-end luxury. You can have an exclusive shopping experience as this unique place integrates entertainment, luxury, and retail amazingly.
8# Marina mall
Marina Mall is the 2nd largest mall of Kuwait located along the beachfront in the shopping district of Salmiya.
The mall is surrounded by the cafes, restaurants and there is a large glass fountain, located at the center piece of the plaza.
The area is topped with one of the largest glass domes in the region, equipped with a sail which moves automatically in the direction of the sun.
9# House of mirrors
This landmark is not very popular even among locals. This is a job done by Khalifa and Lidia Al-Qattan and it's now considered as a museum as the wife of the renowned Kuwaiti artist has turned their house into a masterpiece with multiple broken pieces of glass to beautify the exterior and interior of the house. It is therefore, a must place to visit in Kuwait.
10# Murouj
The Murouj is a common lifestyle destination offering the best blend of restaurants and entertainment in Kuwait. It is platform where families and friends can enjoy whole day for dinning, entertaining, relaxing, sunbathing and enjoy the lush green ambiance.
Without wasting anytime add Kuwait in your to-go list and unveil an all-time exhilarating experience with your trip to Kuwait.
More Read:
What is the Capital of Kuwait?
Best Hotels to Stay in Kuwait