There's hardly anything more relaxing than a beach camping holiday. It's inexpensive, you fall asleep to the soft whooshing sound of waves, and you can chill in your bathing suit all day long — what more can you ask for?
Americans are lucky to have miles and miles of beautiful coastline to explore, and there's so much diversity to match everyone's taste and preferences. Whether you're looking for an established campground by the beach or an opportunity to wild camp in isolation, you're sure to find the right spot.
Here are some of the best places to beach camp in the U.S.
7 Best Places for Beach Camping in the US
1. Sonoma Coast State Park, California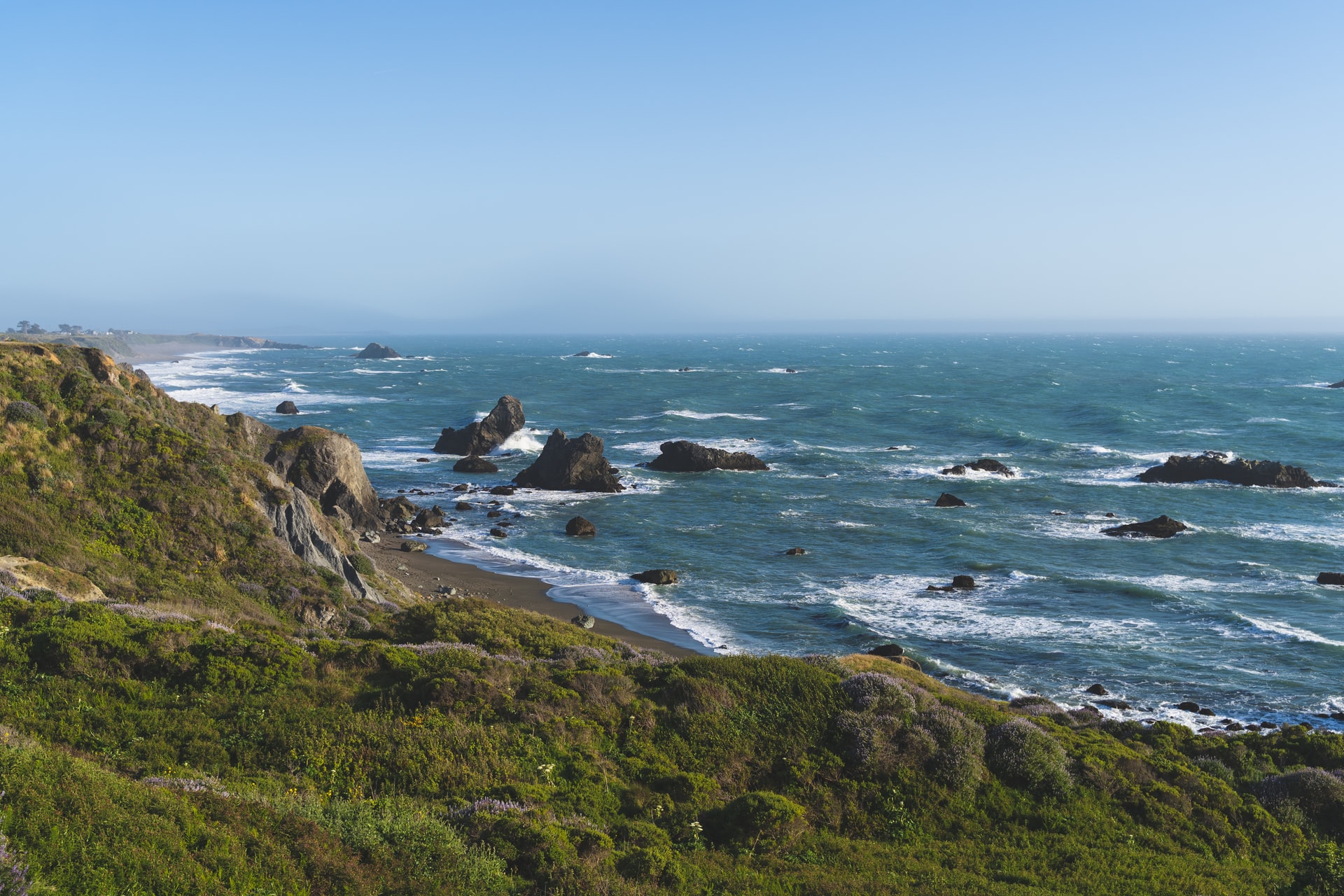 Sonoma is one of the most impressive beach locations in Northern California, and it's renowned for its wild beauty and coastal charm. The coastline is 17 miles long, and there are almost 30 designated campsites on Wright's Beach to choose from.
The campsites are not fully equipped, but they come with the basic necessities, such as flush toilets, tables, and fire pits. You can reserve your spot up to six months in advance by contacting ReserveCalifornia, but you don't have to. Unreserved campsites fill in on a first-come, first-served basis.
You may even decide to extend your camping adventure into a wine holiday since the famous Napa and Sonoma Valleys are nearby.
2. Hunting Island State Park, South Carolina
Hunting Island is easily the most beautiful state park in South Carolina. It's between the city of Savannah and Charlston, and it's a serene getaway for anyone looking for some peace and quiet.
The park has over 100 campsites, and it offers plenty of RV hookups. However, there are also some tent-only sites, where vehicles are not allowed, as well as a primitive camping area. The campground has all the amenities you may need, including showers, toilets, and camp stores. You can also bring your furry friend with you.
You can enjoy the amazing beaches as well as one lagoon. If you're a fan of a great view, you can even access the local lighthouse for a marvelous view of the surroundings.
3. Bahia Honda State Park, Florida
The first picture that comes to mind when you imagine a beach holiday — that's Bahia Honda. A typical Florida landscape with powdery white sand, palm trees, and crystal clear waters, it's the Kokomo The Beach Boys sang about.
There are all the necessary amenities to make your stay here comfortable and pleasant. You can enjoy sunbathing during the day and stargazing at night. If you're up for a more active camping trip, there's plenty to do here, including snorkeling, paddling, scuba diving, and much more.
The park has three campgrounds, and you can park your RV, pitch a tent here, or rent a cabin. Some people even camp in boat slips available at the sites. If you'd like to try this option, it's best to make a reservation in advance.
4. Olympic National Park, Washington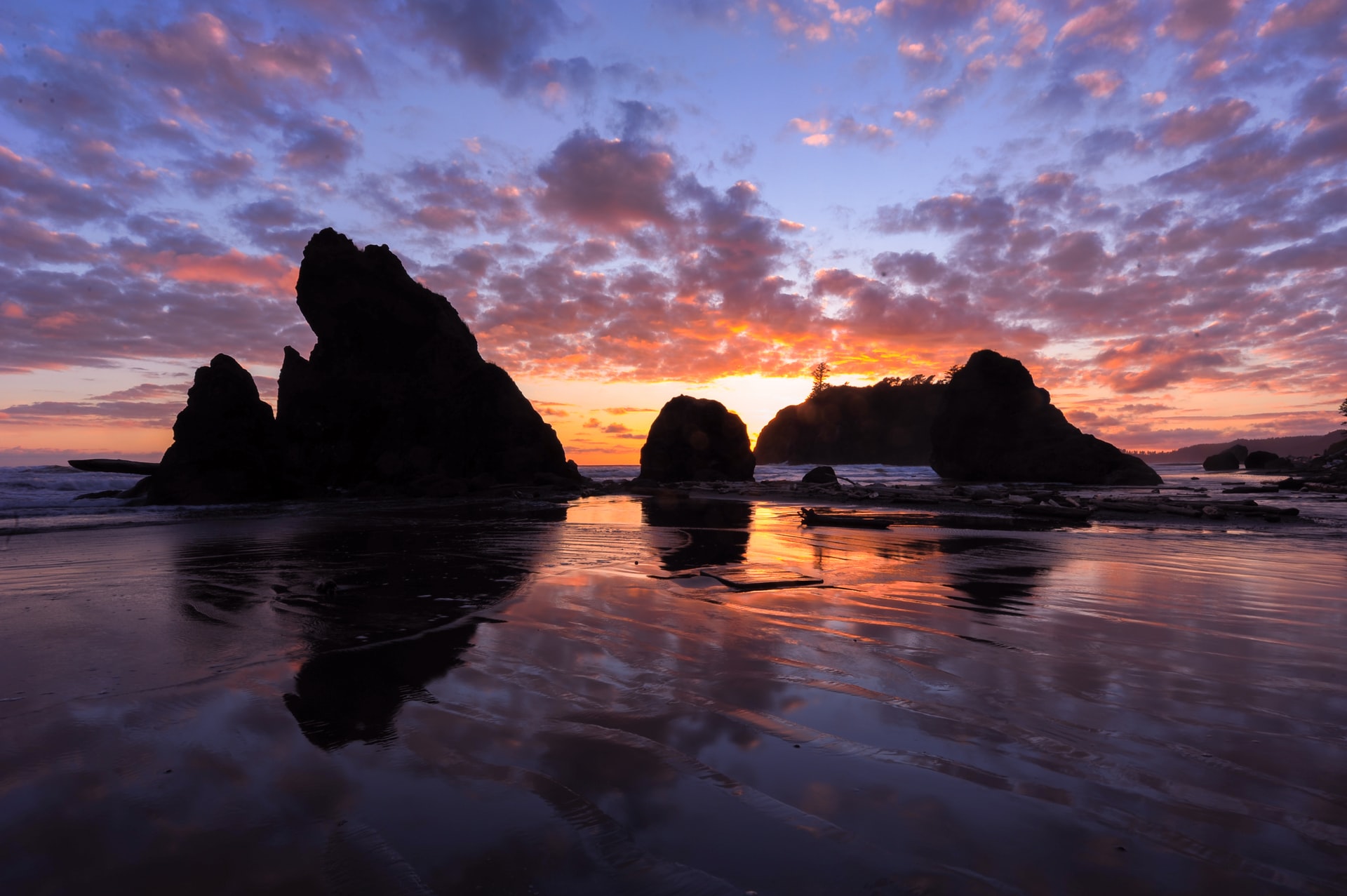 Olympic National Park is a great camping option in Washington, and it holds a true gem for those who love coastal camping — the Kalaloch Campground. Most campsites in the park are first-come, first-served, but you can make a reservation for Kalaloch.
This is not your typical sandy beach kind of vacation, as the Kalaloch terrain is rocky and rugged, but it is beautiful. This remarkable place is also home to many wildlife species you don't get to see everywhere, such as whales and bald eagles.
The campground is amid a lush coastal forest, so you'll get a true sense of peace. You may also explore the hiking trails in the area. Moreover, the campground is a heaven for bird watchers as there are numerous rare species.
5. Apostle Islands, Wisconsin
If you're not interested in seaside camping, lakeside camping is also an option. The Apostle Islands in Wisconsin are a great choice. You can camp on 18 of the total of 21 islands, and primitive camping is also an option. Wherever you roll out your sleeping bag, you'll have a magnificent view of the lake.
Most campsites on the islands have basic amenities, including toilets, fire pits, tables, metal food lockers, etc. The islands are only accessible by water, so make sure to arrange for a motorboat, kayak, water taxi, or another mode of transport to the desired campsite.
You'll enjoy fine sandy beaches, sea caves, lush forests, and a variety of wildlife. If you're into water-based activities, the Islands are a perfect choice for you.
6. False Cape State Park, Virginia
If you're looking for a wild piece of heaven on the east coast, look no further than False Cape. It's a perfect place for primitive camping in Virginia. You can't access it by any public vehicle, so you can either hike, bike, or take a boat to the park.
You can explore the Back Bay National Wildlife Refuge by the park-operated tram, which takes the visitors on a tour. You can also explore the surrounding nature by hiking and biking. Another popular activity is visiting the park's Cemetery Trail, which is interesting because of the history of the Wash Woods community.
All in all, it's a great place to pitch a tent if you avoid the crowds.
7. Nāpali Coast State Wilderness Park, Kauai, Hawaii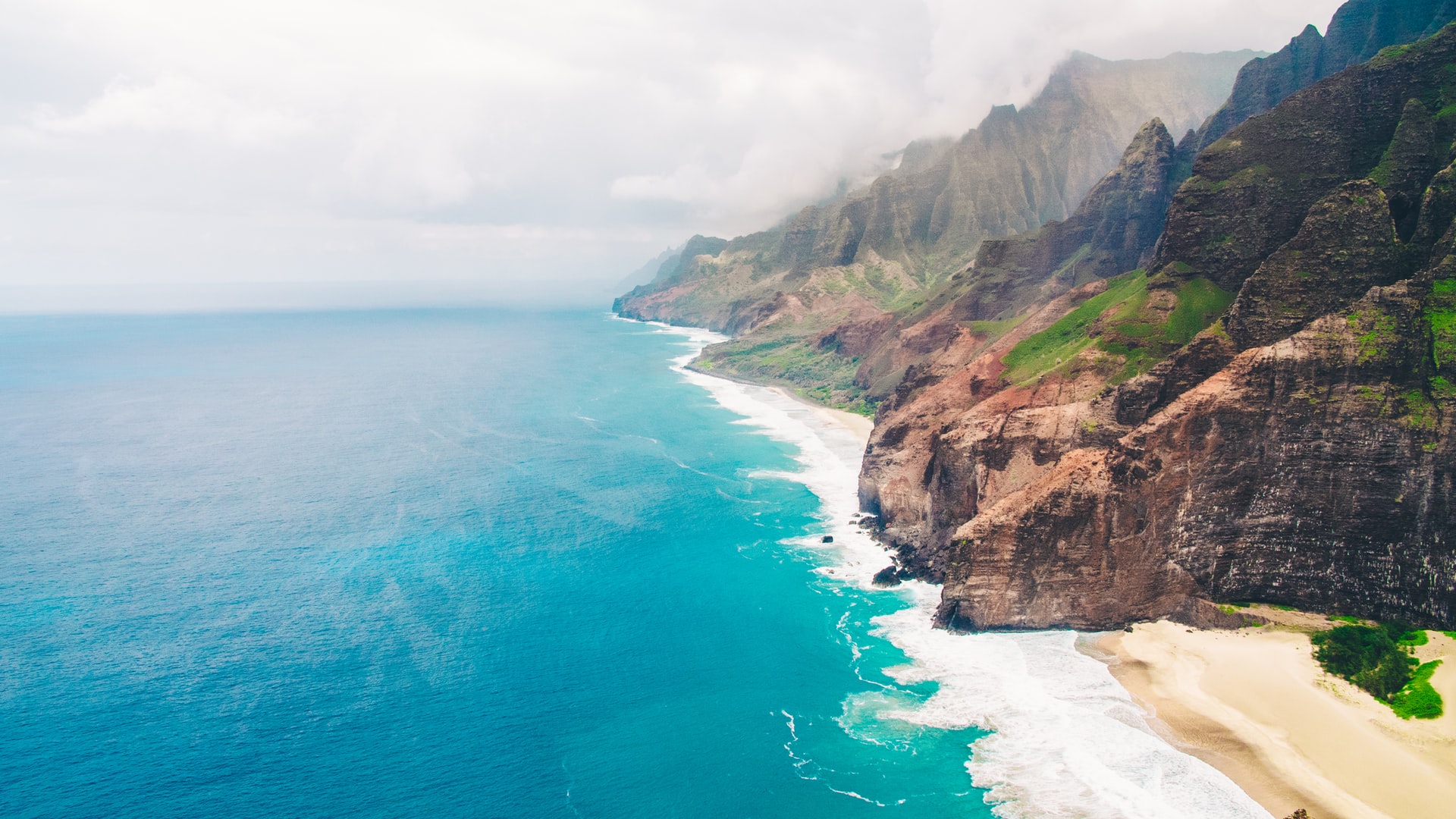 Finally, a beach camping list of US locations wouldn't be complete without mentioning Hawaii and its enchanting island of Kauai. Nāpali Coast is easily one of the most beautiful and famous coastlines in the entire world.
The coast is famous for its mesmerizing sea cliffs known as pali, narrow valleys between them, and spectacular waterfalls. There are two camping areas at Kalalau and Hanakoa, but bear in mind that there are no special amenities. What's more, campfires aren't allowed, so you need to bring a stove. You need a permit if you want to camp at this piece of heaven.
These are just some of the most beautiful beach locations to pitch your tent at, but the U.S. has countless options.
Read Also:
Author Bio: I'm Rebecca, a translator, avid traveler, and bookworm. My job has given me the amazing opportunity to travel to dozens of countries around the world, and writing on Rough Draft gives me a chance to try to showcase some of them.