From "sun n surfing" to Outback-ing to rolling with kangaroos, Australia is a top world destination to add to your bucket list. Picture this: More than 10 million visitors toured Australia in 2019. There was so much to do in Australia that arrivals stayed up to 32 days straight and spent a cool $5, 219 per trip on average. 
Most outstandingly, though, 63% of arrivals were returning visitors.
You may not have up to 32 days. Or, perhaps you do. 
Fly over to Australia and do these 25 things.
25 Best Things To Do in Australia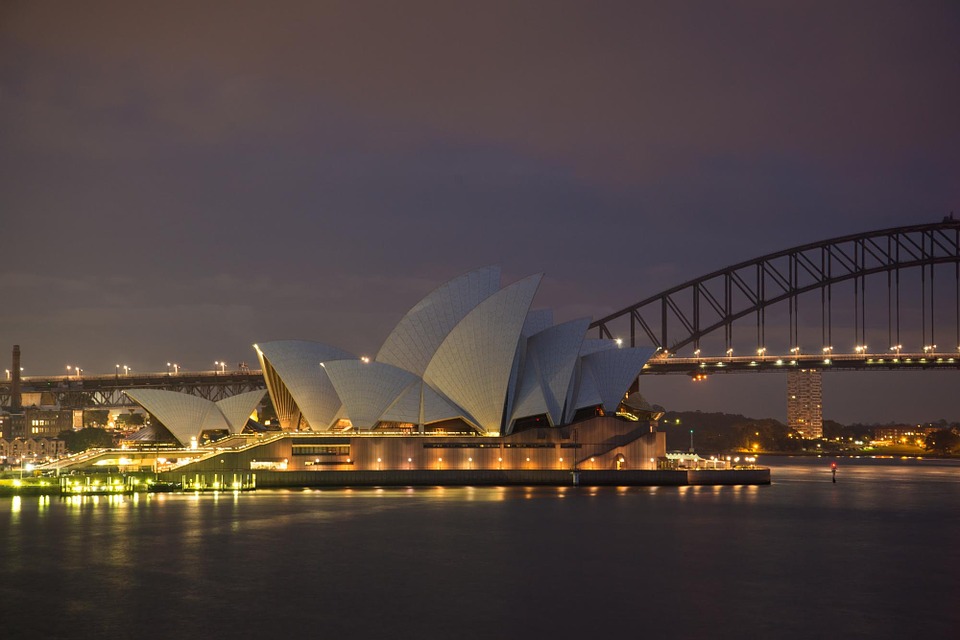 1# Climb the Southern Half of the Sydney Harbour Bridge 
You most likely will land in Sydney. So let's start there.
The largest city in Australia also happens to have the largest natural harbor in the world. 
To get the best views of it, Sydney's sprawling skylines, and one-of-a-kind aerial views of the magnificent Sydney Opera House, conquer a rather exciting climb to the top of the bridge's southern arch. 
There's a close-by dedicated service, charging about $148 to suit you up and cheer you on.
2# Catch a classic or modern performance at the Sydney Opera House
Australia's definitive performance arts center is a multi-event, multicultural, and popular place to catch a play, music, and more
On any day, you'll have up to 12 performances to choose from.  So do check its official website to choose which ones to attend. If in the city between May and June, you have to catch the Vivid Festival. 
You need a ticket for the events. 
And there are plenty of restaurants within to grab a bite at. 
3# Surf n Sun on Bondi Beach
Easily the most popular beach in Australia, Bondi offers a 2.5 mile stretch of pristine coastal real estate within Sydney.
Get there fast and early if you want to hold hands and walk on the cliff tops overlooking the Pacific Ocean. 
But if you came in for a social time under the sun, you can sunbathe, surf, eat, shop and make friends from late morning hours. 
Two side pools take care of those preferring smaller crowds and waves, too.
4# Conquer the Blue Mountains West of Sydney
Prefer a more rugged terrain and adventure on your feet but within a driving distance of Sydney?
The Blue Mountains boast a splendid setting made for a web of walking and biking trails. 
Get to Echo Point Lookout near Katoomba town to experience the revered Three Sisters. Then test your guts by boarding a glass-floored cable car over the rather steep gorge. 
Or, take a daring Great Walkway descend into Jamison Valley on the floor of the Great Divide Range on foot.
Gorgeous waterfalls, trails, birds, and a vast eucalyptus forest awaits.
5# Re-unite with Nature at Kakadu National Park
This Northern Territory gem is Australia's largest terrestrial national park.
Expect a vast ecosystem of wetlands, sandstone formations, rivers, and more tropical goodies. 
Carry your binoculars and camera. Expect to meet over 2,000 species of birds and plants, with a throw-in of saltwater crocodiles and turtles.
6# Spot Humpback Whales in Byron Bay
If in town between June and November, head over to Captain Cook Lookout in the Cape Byron State Conservation Park. 
The town is also a scuba diving haven with awesome beaches, surfing scenes, and lots of eating spots.
You'll also want to explore the town's prehistoric caldera, sizzling sky-diving scene, and scenic Cape Byron walking trail, which is a nice 2.2 miles long.
7# Pack Fan at Luna Park
If you have kids with you, treat them and yourselves to the adrenaline-charged, raw fun here.
There are enough rides to get you busy throughout the day. And while the St Kilda, Melbourne spot has the world's oldest roller-coaster, it is super safe.
8# Camp at Penguin Island
Visitors are allowed to camp here for up to five days straight.
Access is by boat. You'll meet up curious and friendly dolphins right on your boat's side.
Don't forget your birdwatcher's binoculars and fishing equipment. 
9# Kayak on River Yarra
You can do it all in the open, fresh air on Yarra River:
Canoe

Kayak

Row

Swim

Celebrate the Moomba Festival
 10# Lookout over Brisbane
To catch fantastic views of the Brisbane CBD, and really wake or conquer your fear of heights, head over to Mount Coot-Tha-Lookout.
11# Experience the Uluru
You haven't experienced the majestic Australian Outback without a tour of the Uluru Kata-Tjuta National Park. 
The center of attention will be the postcard staple, Ayers Rock tour.  
12# Explore Daintree Rainforest and National Park
If in Queensland, visit this phenomenal place to explore the World Heritage Listed Mossman Gorge.
 Don't miss Cape Tribulation for a great time zip-lining, bird-watching, and bush-walking. 
It's also the gateway to the Great Barrier Reef.
13# The Great Barrier Reef
Come prepared to snorkel, scuba dive, sky-dive, and fly over one of the 7 Natural Wonders of the World as if your life depended on it. 
The largest living thing on Earth, is over 2,300 km long, with over 600 species of both hard and soft coral, and hosts hundreds of islands.
14# Chill Out on Whitehaven Beach
Looking for a more pristine, less-crowded, and ultra-gorgeous Australian beach compared to Manly or Bondi Beach?
Think the 9km Whitehaven Beach in Queensland. Now see a lush tropical forest surrounding crystal-clear ocean water, white sand, and reef. Yes.
15# 2-Day-Tour Ikara-Flinders Ranges National Park
Self-drive through this South Australia's Outback stretch of mountain ranges.
There are plenty of campsites, bushwalking and eating spots, as well as a flourishing spotting place for rock wallabies.
16# Road-trip the Great Ocean Road
Stretching some 243km along the south-eastern coast, the GOR is a scenic way to explore Port Campbell National Park. 
There's also the Great Otway National Park on one side and the Pacific Ocean on the other. 
Don't miss the 12 Apostles, London Bridge, and Bay of Islands.
17# Journey the Red Center
Board the Ghan for a luxurious train ride through the Red Center.
Whisk a Gold or Platinum ticket for lip-smacking good meals, Australian wines, private cabin, and awesome views through the windows. 
18# 4WD the Sands on Fraser Island
Catch a sand-bashing moment on the gorgeous, 120km sand strip on Fraser Island. 
Before camping the night away, get to Seventy-Five Mile Beach for a treat of the Pinnacles' technicolor sand cliffs.
19# Meet South Australia's Great White Sharks
Yes, but you'll do it protected in a cage.
For that, catch a Calypso Star Charters tour from Port Lincoln for an adrenaline-charged shark cage diving experience.
20# Dare to Explore the Cape Pillar Sea Cliffs
Want to explore an unforgettable attraction in Tasmania?
Hike or drive the 40.2km route to the 900-feet tall Cape Pillar Sea Cliffs, Tasman Island, and Cape Hauy. Or whisk a boat at Port Author to get there.
21# Do the National Gallery of Australia 
If in Melbourne and excited about fine arts, take a guided 45-60 minutes guided tour across an awesome collection.
Or, explore around at your own pace. Then head over to Federation Square to explore the Aussie collection at Ian Potter Centre.
22# See Sea Life on Phillip Island
Want to see more penguins, dolphins, wallabies, whales, and kangaroos in Australia?
There are more here than at St Kilda Pier.
23# Party in Gold Coast
Surf, meet, party, and greet energetic revelers on Surfers Paradise. This Gold Coast hotspot is home to some of the largest theme parks and night clubs in Australia.
24# Hand-feed Kangaroos and Koalas in Queensland
From Brisbane, head out to Lone Pine Koala Sanctuary. 
You'll meet some of the cutest koalas on the planet and hand-feed Australia's poster-favorite, the kangaroo.
25# Meet Kangaroos in the Wild 
If you prefer to meet Australia's pride and joy and wonder where to see wild kangaroos near Sydney, start by visiting the Euroka Clearing in the Blue Mountains National Park. 
For assured sightings, go meet them at Murramarang National Park at Depot Beach.    
Australia is a wonderful place to visit. Welcome here and make sure you step into one of these amazing destinations. You'll love it!
Read Also:
What is the Capital of Australia?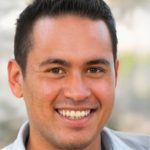 Author Bio: Frank Stovall is an avid traveler, rock climber, and adventurer. As the active public relations manager for XO where one can book a flight on private jets in an instant, he is able to travel far and wide with Joshua Tree National Park being one of his favorite recent destinations.