Australia is considered as a small continent, but ranks amongst one of the largest countries. Roaming around it and taking a view of all the things will need time.
You must take time and go for a tour of Australia, if not that, you must visit it more than once to see all the beautiful and iconic places.
Best Places to Visit in Australia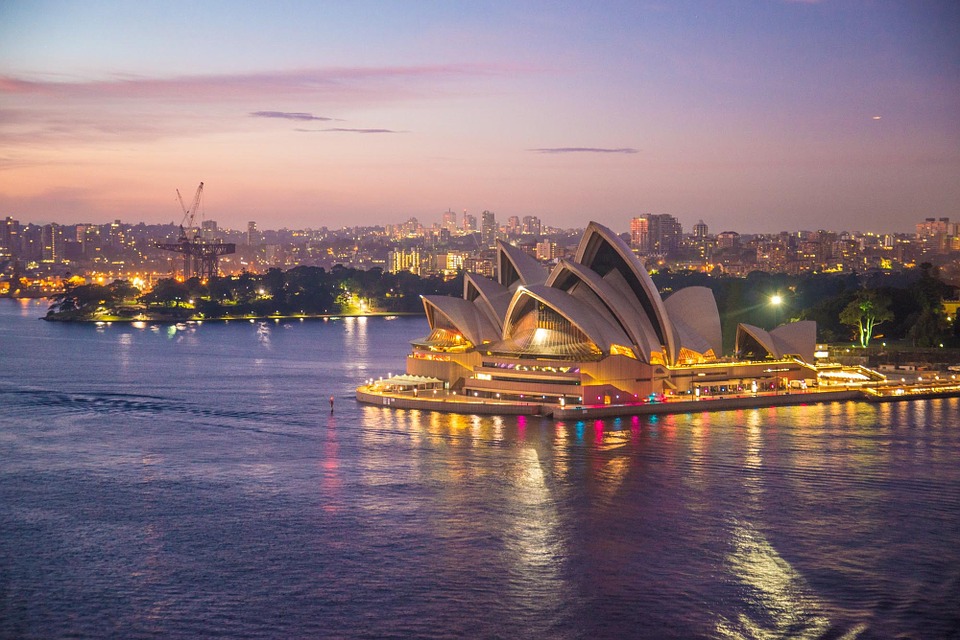 1. Fraser Island
It is one of the most coolest places in Australia and a great place to visit. It is famous because of it's 75 mile long beach. You can catch on a driver and enjoy one of the wildest drive you have ever had.
It is an island, which  includes sand dunes,tidal pools and shipwrecks. Not only this, but the best part is that the drivers share the place with the airplanes. Yes. The island has an airport-near the sandy areas.
It is accompanied by resort and hotels, you can book them and have a nice time on this beautiful place.
2. Melbourne
Melbourne is one of the famous city of Australia and is a must visit place. It is considered as the live-able city in the world.
It has several different tourist visit places which includes The Arcades, The city Lane, Queen Victoria Market, Graffiti Lane, Secret Lane,  and Eureka square.
You must go to Melbourne in the tour to Australia as it is not something to be missed.
3. Sydney Opera House
With no doubt, Sydney is considered as one of the  most beautiful place in the world and it's certainly Australia's most famous structure. Seeing it overwhelms one.
Sydney Skyline is never a disappointment; regardless of the thing that you have seen it more than once. The Sydney Opera House opened in 1973 and has turned into Australia's top vacation spot.
4. Blue Mountains
They are near to Sydney, 50 km away. This is an other attractive and eye catching point in Australia. The 'three sisters' are the famous view and is iconic.
It is a must go place for you to visit and should be added in your list.
5. Great Barrier Reef
It is one of the seven wonders of the natural world and a great sport for divers. You would love the place if you love diving. Even if not, it is a dramatic place which takes you to another world. It is 3000 Km around the Queensland.
6. Gold Coast
It is a resort place in Australia, with eateries and dine in; alongside with the beach. The beach goers can have fun and spent their time having a great time on the beach and have their favorite food.
If you are a beach lover, Gold coast is your place to relax and have the best of your time.
7. Whitsundays
It is a group of 75 islands along the coast of Queens island. If you visit the Great Barrier Reef, you must stop there for a visit. Beaches with white sand, swirl effortlessly with the turquoise water which is a relief to one's eyes.
The most famous of the island is the 'Whitehaven' island with luxury resorts for you to stay and cherish the moments.
8. Burra Homestead
If you love photography and want some cool, aesthetic pictures; this is your point not to be missed off. It is a land which stands alone, since the day it was abandoned by the homesteaders years ago. You must go to click pics and photographs.
9. Lake Gairdner
Lake Gairdner is a Salt Lake in the Gawler Ranges of South Australia.
It feels as though you have ventured on another planet when you visit the lake. The lake itself is an amazing spread of white scene yet being encompassed by the red slopes of the Gawler Ranges make for the truly flawless spot.
10. Pinnacles
If  you are into unique landscapes, a visit to the Pinnacles of Nambung National Park is all together.
Situated about 200km from Western Australia's capital, Perth, the Pinnacles are another of those interesting spots to find in Australia.
They have small height pinnacles range from 3 meters high. It is an ancient kind place made that must be visited.
Australia is a very beautiful place and there are several more places too other than this which can be visited by you, whenever you go there. It is a huge country with loads of scenic beauty and iconic places to mesmerize you. So, more places to visit in Australia will be shared soon.
More Read:
Top Things to Do in Australia
Best Places to Visit in Sydney
Top Attractions in Melbourne