Music can prove to be one of the most satisfying sources of celebration in the present era. People who enjoy big crowds and exciting concerts would definitely rate music festivals as the best.
There are a number of music festivals that take place in different parts of the world. Let's have a look at the top 5 music festivals in the world;
Biggest Music Festivals in the World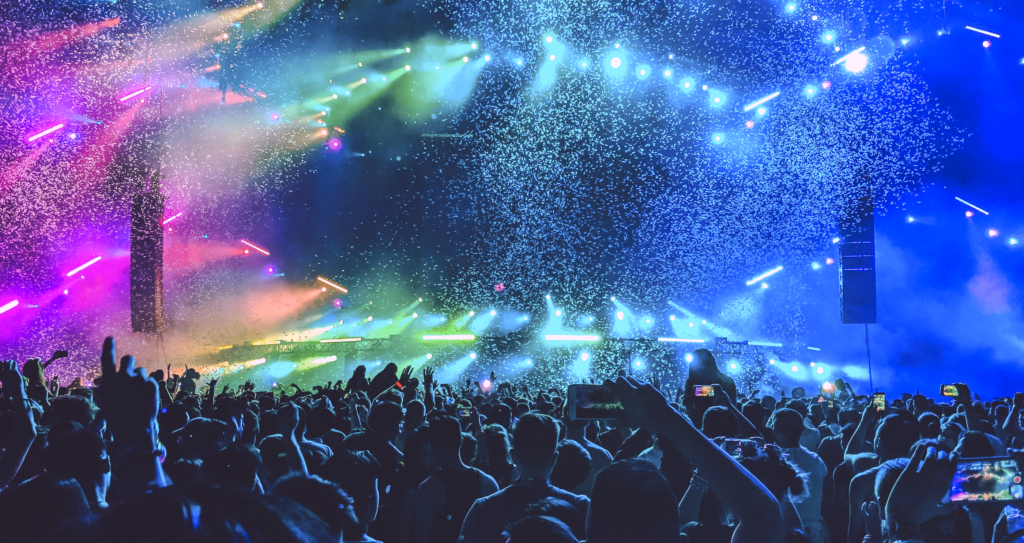 The 4-day event is seen as the best beat celebration in the world. With more than 300 DJs performing across 10 stages, Let It Roll is the biggest drum festival recorded in the world.
It is a heaven for people who love and enjoy the beats. There are close to 30,000 attendants each year, which happens around the 1st week of August.
2. NOS Alive, Portugal
Not that NOS Alive doesn't attract many attendees, but the fact that it is just on the outskirts of Lisbon just adds more flare to the event.
Some of the best music groups in the world including The Cure, Vampire Weekend, etc. perform at this amazing night. Moreover, it has amazing service and offers shuttle service to all the attendees.
3. Harare International Festival of the Arts, Zimbabwe
The event is an annual music festival that happens late in April. Since 1999, it has been an amazing source of entertainment combining art and music to give people a nice time.
Salif Kieta and Hope Masike have been a prominent reason for increasing the overall attendees to 60,000. The event did not take place in 2019 due to some reasons, but it is set to go in 2020.
4. CMA Fest, USA
Previously known as the Fan Fair, the CMA Fest has been a popular music festival since the 1970s. Alongside the music festival, the attendees also get a chance to meet their favorite artists backstage after the event.
All of the best music artists are part of the event which happens in the first week of June. The best part about this is that half of the festival income is donated to charity.
5. Way Out West, Sweden
Gearing around 90,000 attendees each year, the Way Out West is one the best music events in the country. The event is host to some of the most amazing music artists in the world.
After the event, the attendees do not have to wander here and there for an after party. Just head towards another location, named as the "Stay Out West" to have the best after party ever.
Read Also: