Philippines, a South Asian country situated at western Pacific Ocean, is famous for its rich biodiversity as its main tourist attractions. Further, Philippines is known as archipelagic country consisting of 7,641 islands. These islands are further categorized into three main regions known as Luzon, Mindanao and Visayas.
If you are planning to visit Philippines, then here are some of the best places to visit in Philippines.
Best Places To Visit in Philippines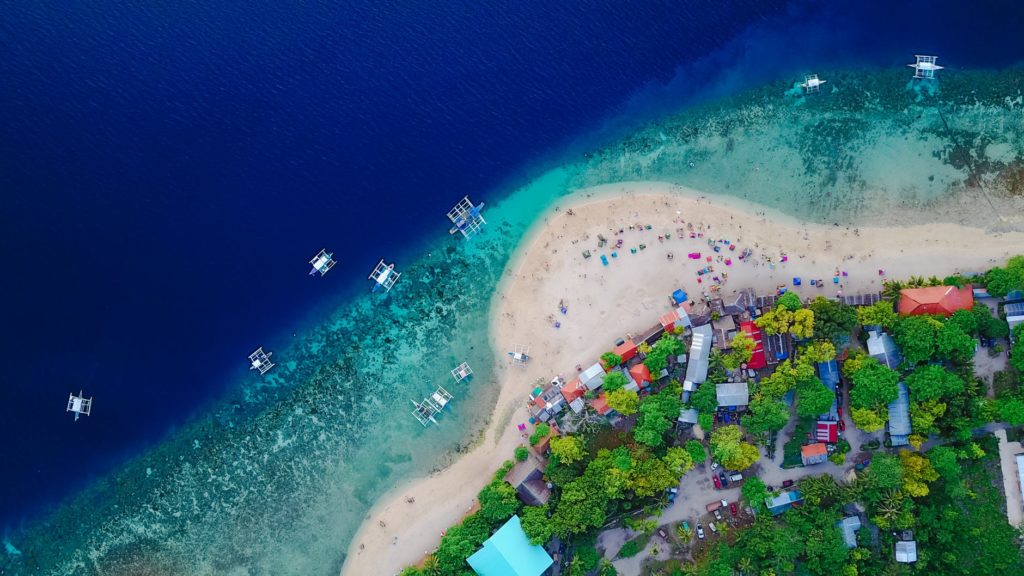 1# Puerto Princesa Underground River
This stunning natural wonder is the world's longest navigable underground river. This place has got some really captivating rock formations and fluttering bats, with guided paddle boats.
The river is located on the northern coast of the island of Palawa. This place is rich in wildlife and is asserted to be one of the worlds most unique natural phenomena.
2# Boracay
Boracay is a mesmerizing small island which has some amazing adventures like cliff diving, parasailing, motorbiking, horse riding, snorkelling, kite surfing and scuba diving.
This place has got some really good features, like award-winning beaches and beautiful resorts etc. As soon as the sun sets, Boracay is covered with bars and restaurants, which serve food and drinks until dawn.
3# Puerto Galera
This place is located in the south of Manila. Tourists are inspired by really cool activities provided here, such as they can go snorkelling to watch some of Asia's best coral reefs or hundreds of fish species.
Puerto Galera is more famous because of its stunning beaches, excellent diving points and marine life. Also, a natural harbour of Muelle Bay with shops, bars and restaurants.
4# Banaue Rice Terraces
Banaue Rice Terraces are beautifully carved mountain ranges that were carved 2000 years ago, by Ifugao tribes without modern tools.
These spectacular terraces resemble the giant steps reaching up to the sky. The terraces are still used by locals to plant vegetables and rice.
5# Malapascua Island
Malapascua Island is famous for the fact that it is the only place in the world where you can watch thresher sharks manta rays and hammerheads on a daily basis.
Also here is some mesmerizing sandy white beaches and crystal clear water which is enclosed by coconut trees and flashy coral gardens. It is also admired for its perfect diving spots.
6# San Agustin Church
This church is located in Manila; it was built in 1589. It has an incredible ceiling which was painted by Italian artists, Giovanni Dibella and Cesare Alberoni, in the 1800s.
Also, it has got an exquisite carving on the wooden door. San Augustin Church has already survived seven earthquakes and two fires over the centuries, and now remains the oldest stone church in the Philippines.
7# Chocolate Hills
Chocolate hills are symmetrical hills that are 98 to 164 feet that is 30 to 50 meters high. These hills are named as 'Chocolate Hills' because during the dry season the grass turns brown, otherwise, these are covered with green grass throughout the years.
One of its theory refers that these are weathered rocks and have a marine limestone on top of an airtight layer of clay.
8# Donsol
Donsol is the only place to see sharks in the Philippines. This place is in the province of Sorsogon, with beautiful waterfalls and caves.
The specialty of this place is that tourists can watch the night light up filled with thousands of sparkling fireflies along the Donsol River, with a cruise boat through mangrove and palm trees. Not only this, you are further served with a delicious dinner of the catch.
9# Mayon Volcano
This volcano is remarkable for its flawless symmetrical cone shape which is more than 8,000 feet and is also the most active volcano in the Philippines.
It has erupted about 49 times in the past 400 years. Tourists also enjoy activities such as climbing, camping, hiking, bird watching and also photography.
10# Tubbataha Reef
The reef is made up of two atolls, North Atoll and South Atoll, the atolls are separated by a deep channel of approximately 5 miles.
It has the coral walls whose shallow coral reef abruptly gives way to great depths, which helped it become one of the most popular dive sites in the Philippines. Tubbataha reef is located in the Sulu Sea in marine sanctuary.
One of the most luxuriously rich places to have your vacations! The Philippines awaits you!
Read Also:
What is the Capital of Philippines?