Looking for "What is the capital of Pakistan?"
Here you go!
Islamabad is the capital city of Pakistan. It is the capital of Pakistan since 14th August 1962. Before that, Karachi was the capital of Pakistan till 1958. During transition from Karachi to Islamabad, Rawalpindi became the interim capital of Pakistan in 1960s.
The city name refers to "City of Islam" or "City of Peace".
The city was designed by Constantinos A. Doxiadis. At the same time, Edward Durell Stone, and Gio Ponti were also associated with the city's development.
Location of Capital of Pakistan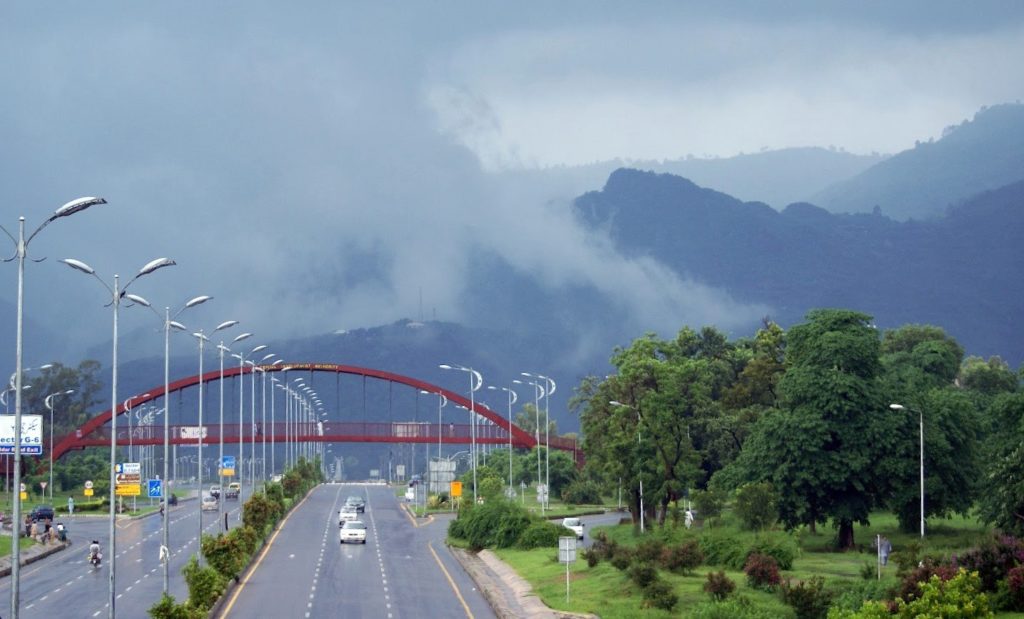 Islamabad (Islamabad Capital Territory) is located near Margalla Hills (one of the national parks in Pakistan) and Rawalpindi District. It is a compact city with 25 square miles (65 Square KM) and its elevations ranging from 1,500 to 2,000 Feet.
Population of Islamabad
The population of Islamabad is around 1,014,825 and it makes it the 9th largest city in Pakistan after Karachi and Lahore.
See: Top 10 Largest Cities of Pakistan
Demographics of Islamabad
When it comes to demographics of the Islamabad, about 68% speak Punjabi with a Pothohari linguistic/dialect style. While 15% speak Pashto and 18% speak other languages.
Religion
If you get a chance to visit Islamabad, you may notice that a majority of Islamabad's population practice Islam i.e. 95.53%. While approx. 4% follow Christianity. Only 0.02% people follow Hinduism and other minor religions are 0.03%.
Islamabad's Attractions
As a Capital of Pakistan, the city is famous for government institutions and historic buildings including President & Prime Minister House, Secretariat, National Assemble and Faisal Mosque.
In Islamabad, the urban area is categorized into 8 zones including diplomatic, administrative, institutional, industrial, commercial and residential areas. Along with that, there is a National Park (Margalla Hills) and several green belts, public parks, and markets in the city.
General Information for Travelers as per Nomad List:
Weather: Unexpected but more cool in Winter
Internet Speed: 5.38 MB/s
Safety: Okay
Racial Tolerance: Good
Freedom of Speech: Okay
Traffic Safety: Good
Cost of Living for Local/Expat: $187/$462 P.M
More Read:
Is it Safe to Travel to Islamabad [Upcoming]