New York – The city that never sleeps. Find the best things to do in New York city on Tripfore.
For an exuberant city like this, one will always find unlimited things to do in New York City at hand. With stellar attraction spots and entertainment options, NYC is certainly a whirlwind of activities and, here's a list of all the essentials one must hop on in NYC.
15 Things to Do in New York City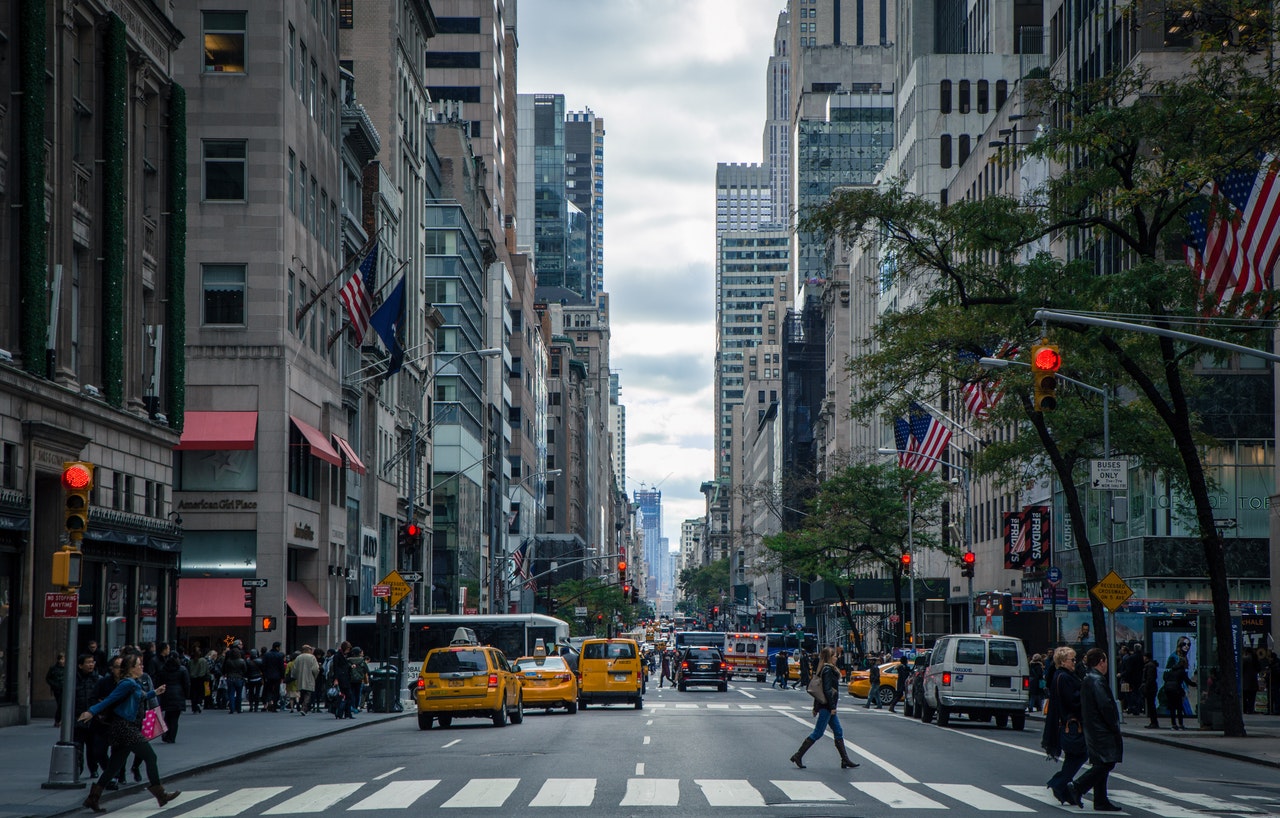 1. Empire State Building
Towering above Manhattan is the iconic landmark Empire State Building, which offers two observatories. Giving an astounding view of the city, it also peaks into the neighboring states such as New Jersey, Connecticut etc.
2. Statue of Liberty
One of the most significant icons of freedom, and a present from France to America, this is world's largest statue and a beauty that deserves abundant appreciation.
3. Rockefeller Center
Located in center of Manhattan, Rockefeller Center is the largest shopping complex and the most popular entertainment center in NYC. most frequently visited tourist spot, Rockefeller Center offers some of the best things to do in NYC, from shopping, skating, to art museum; it is a one stop destination.
4. Broadway and the theater District
Going to NYC, and not catching at least one Broadway Show will surely leave your trip incomplete. Millions of tourists flock to NYC to see the most celebrated Broadway Shows, which are practically synonymous to the city.
5. Central Park
Situated in the center of the city, Central Park calls people not only for its pleasant aesthetics, but also many of the best things to do in NYC that it offers, such as Strawberry Fields, Belvedere Castle, Lake etc. Nevertheless, this is something which demands some deep exploration.
6. High Line
A new exciting highlight added to the city is the once abandoned train track- The High Line, which is now a popular walkway above the city streets, offering some of the best views of the city.
7. The Metropolitan Museum Of Art
Popularly known as The Met, this is one place which is definitely on the must-see list of art lovers, a must in your list of things to in New YorkCity. As the most famous Art museum of US, Met has artwork dating as long as 5000 years back, with more than 2 million art pieces!
8. Times Square
Times Square can simply be defined as the element which makes New York City what it is. The vibe, and excitement of that place is something you don't find anywhere.
9. Brooklyn Bridge
Known for inspiring many songwriters and poets for generations, the iconic Brooklyn Bridge, with its contemporary architecture, is America's widely known landmark undoubtedly.
10. Wall Street
Home to some famous and important exchanges in the world, Wall Street stretches over almost 80 blocks. It gained a lot of recognition after the famous Hollywood movie, and is now a popularly photographed site also.
11. Fifth Avenue
The best destination for shopping fanatics, Fifth Avenue is lined with some of the poshest brands in the world, with Tiffany, Cartier etc. to name a few.
12. Radio City Music Hall
Today, a venue that hosts some of the most popular awards, such as Grammys etc. it is a sight too unique to be missed with its prominent and intricately designed marquee.
13. One World Observatory
OWO, with its unique style of structure and distinct appearance, on ascending, gives a chance to look at how NYC has transformed over the years, into what chic and modern city it is today.
14. New York Public Library
This enormous library has been a popular attraction for quite some time now. With its impressive styling, the library has also featured in some popular movies and shows.
15. Bryant Park
Although not so popular yet, this park has undergone some major transformation from being a hangout for criminals, to now a beautiful oasis. It also offers some relaxing activities which helps one, unwind and spend some quality time with loved ones.
Read More: