Greece is a European country and is said to be the cradle of western culture and civilization. It is really rich in art, culture, history, philosophy, heritage, language etc.
It has several historic remains and artifacts which is a major tourist attraction for hundreds of tourists and visitors every year.
Additionally, it comprises of 6000 islands, beautiful sandy beaches with crystal clear waters and really suitable weather for travelling. Along with its beauty and historic value, Greece is also generally safe for tourists from around the world.
Is it Safe To Travel To Greece?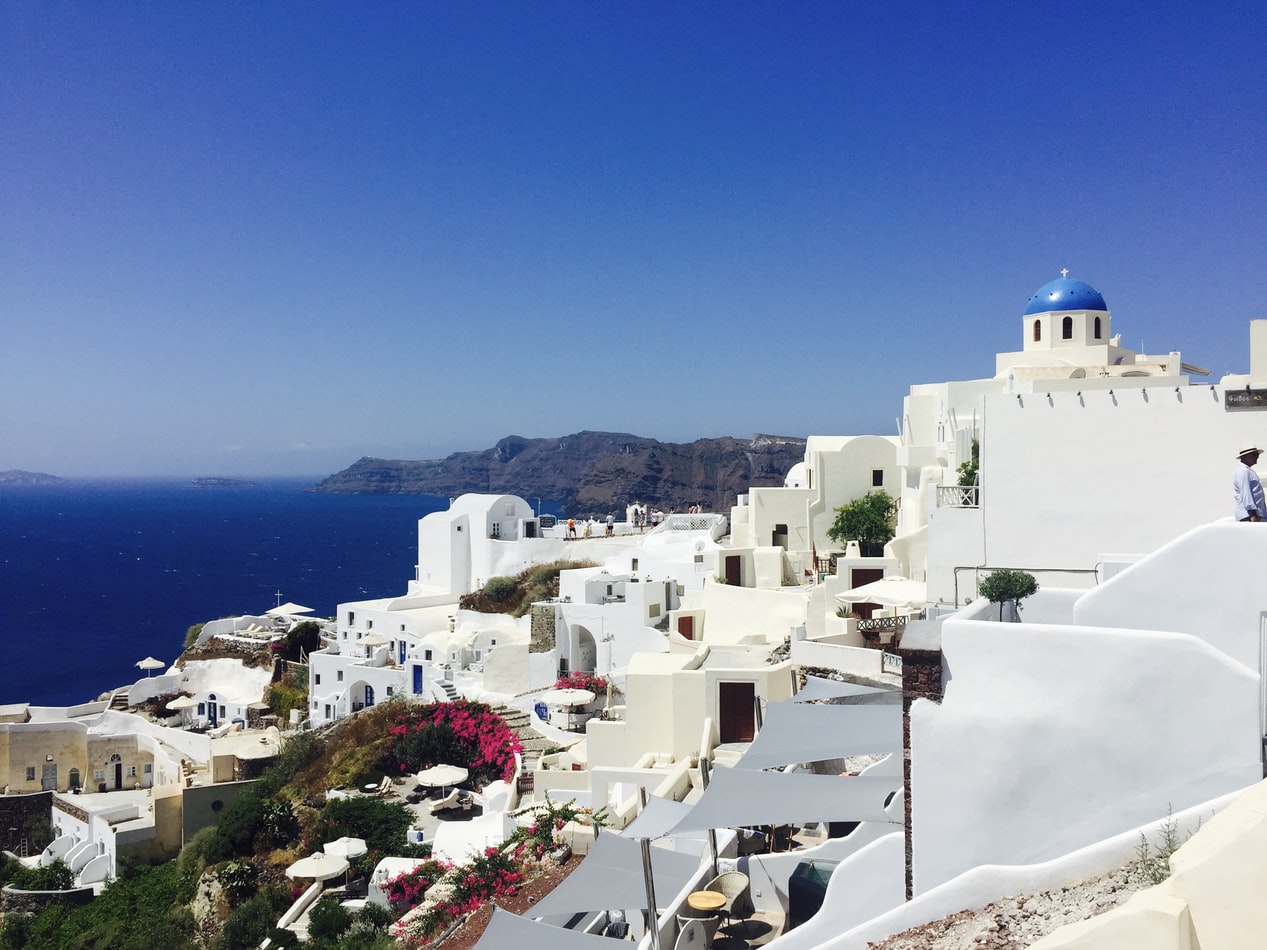 Greece is a fairly safe country to travel to. Tourists are not likely to encounter any crime or violence. There is only one safety concern of petty street crimes which can be easily avoided by using basic precautions and common sense.
Risk Level
The levels of risks one might face in different areas are listed as follows:
Transport Risk: Low
Taxis and other means of public transportation are generally very safe.
Pickpockets risk: Medium
This petty theft crime does exist but is pretty uncommon. Just be cautious towards your surroundings and you will be safe.
Natural Disasters Risk: Low
With the exception of ever-present risk of drowning at sea, there are no other natural disaster threats in Greece.
Terrorism Risk: Low
There have not been any terrorist attacks in Greece in these recent years.
Scams Risk: Medium
Since Greece is one of the top tourist destination, people might try to con you. Watch out for street vendors, double check everything you purchase and always negotiate everything beforehand.
So… is it wise and safe to spend your time and money to travel to Greece? Yes, it definitely is!
Greece is ranked 39th on the world's safest countries. It is very welcoming and hospitable towards its guests. However, some risk is always involved while travelling but in the case of Greece, it is not too high and can easily be avoided.
Just follow basic safety guidelines such as avoid walking alone at night, do not carry all your money in the same place, avoid political gatherings and organized protests, be weary of your personal space and surroundings just the way you are while travelling to any other country.
Just look out for your belongings, stay alert at all times while roaming around and be cautious while interacting with strangers and your trip to Greece will be an unforgettable one.
Read More: Top 10 Best Places to Visit in Greece 2020