A nomadic lifestyle can be a good way to fully experience the genuine simplicity of this life.
Despite some disadvantages which everything else in life also has, there is something wonderful thing in traveling like a nomad that makes you appreciate every little aspect of the places you have been.
If you have been thinking about traveling more often, let's discuss the first major characteristics of nomadic lifestyle.
7 Characteristics of a Nomad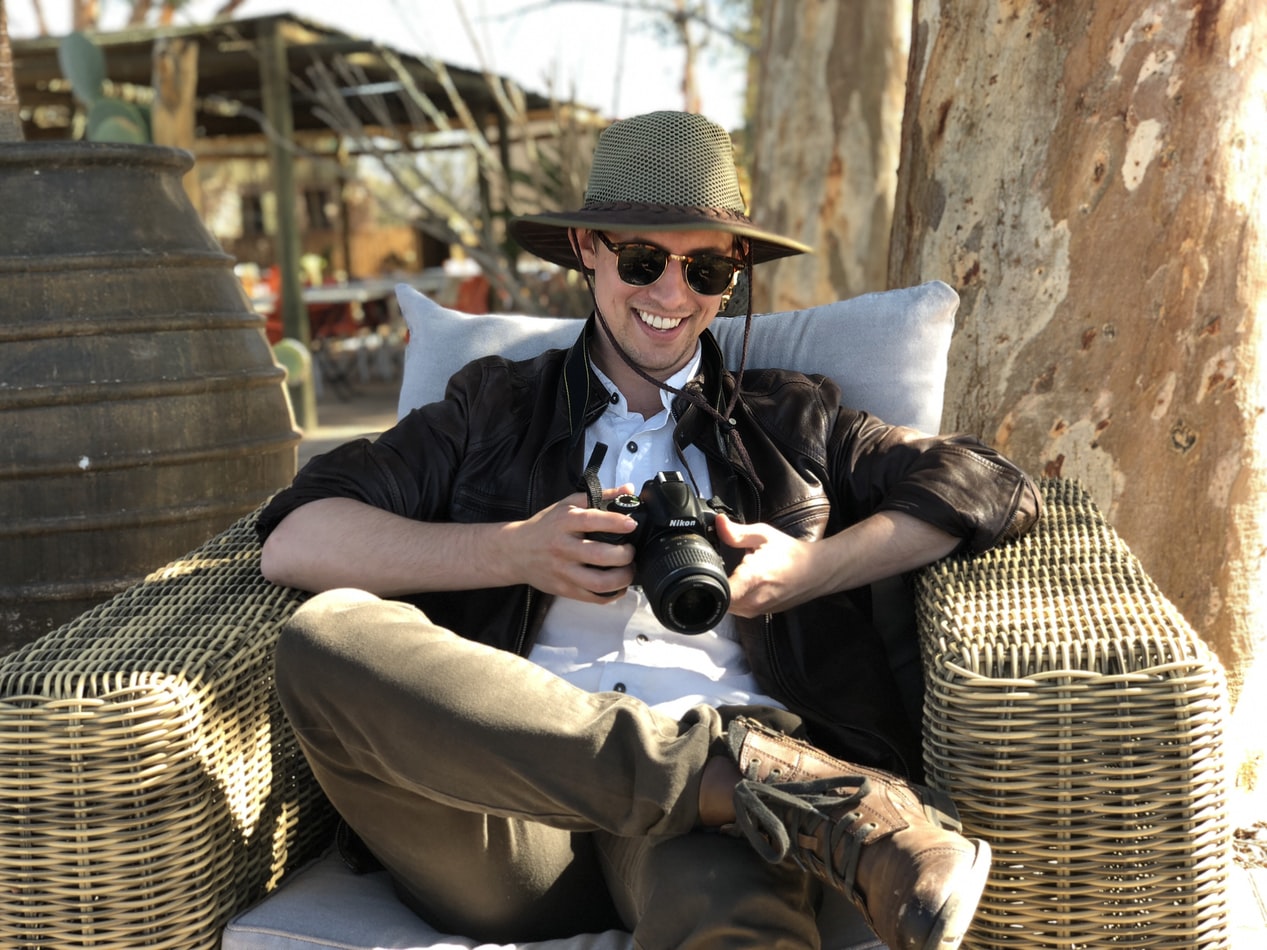 A nomad is a person whom we can say an NPA (No Permanent Address).  He constantly changes location, transferring from one place to another.
There are some whom they have a place they considered home because their loved-ones are living there, but still, they do not totally reside there.
Regardless of the rising of technology that created massive impacts on the nomadic lifestyle, the following are the distinguishing things about nomads:
1# Change is Home
One important principle for the nomads is "change is home". Most of the people think the opposite since having stability and privacy are some things needed for survival.
For nomads, real comfort is finding one home from another, and spending their times in different people and accommodations, like staying over from a friend's house, a hotel, or CouchSurfing.
2# No Attachments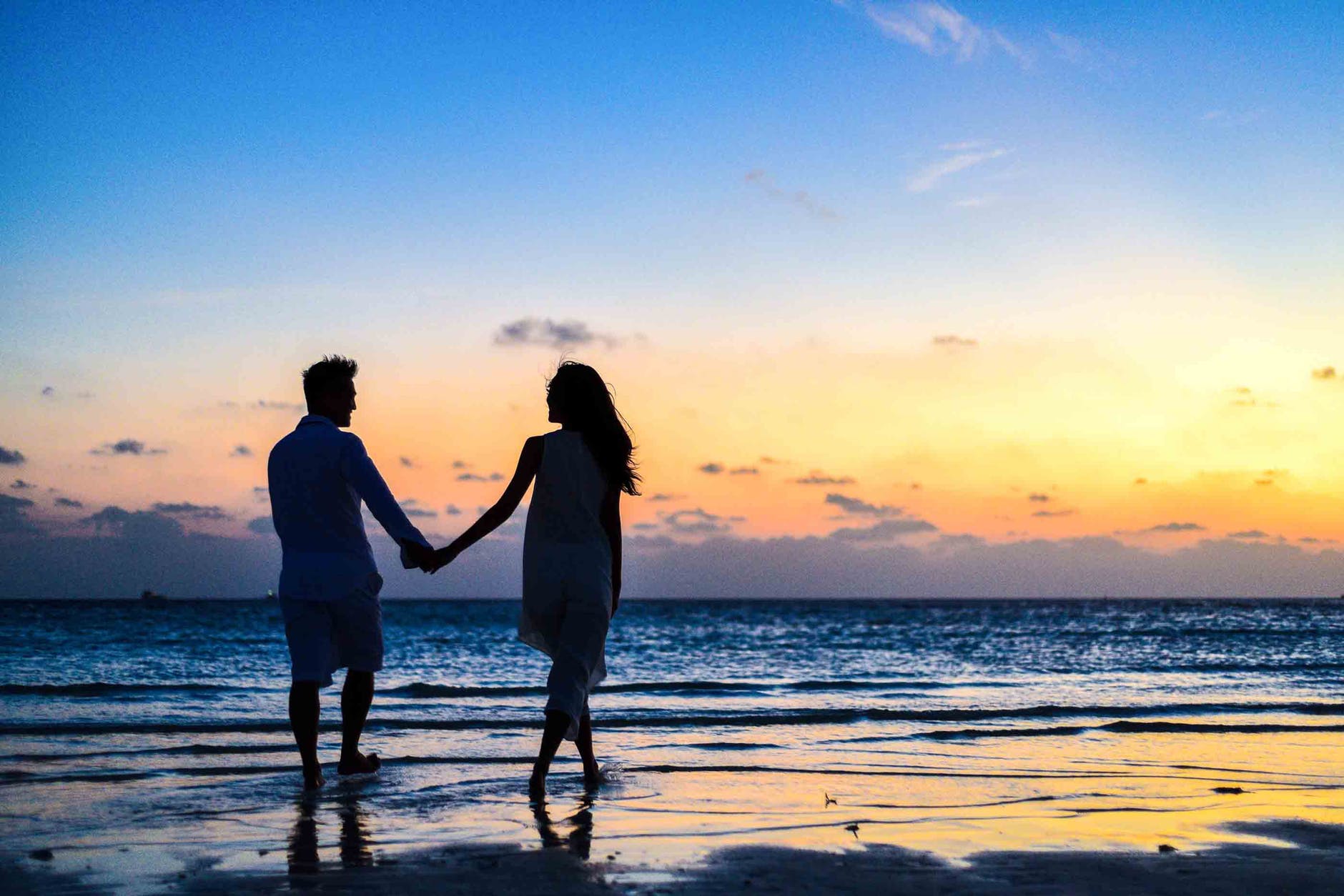 Nomads do not have any concept of attachment to any person or everything because that can cause them to become tied up to a particular location, making it hard for them to leave and let go. This is the reason why this lifestyle is the most essential priority for them.
For some Nomads, the perspectives on Buddhism seem to be fitted to this kind of living, as it teaches things about non-attachment and the essentiality of letting go.
With these styles of keeping themselves away from any form of attachments, they don't take life that seriously.
3# Give Up on Relationships
Even before they decide to embrace the nomadic lifestyle, they already gave up most of the things, possessions, and relationships that they have.
4# Live Like Minimalists
Nomads are the best examples of minimalists. Because they spend their lives traveling, they usually bring light backpacks filled with what are most essentials only.
Moreover, part of their mindset is that life deserves to be consumed by experiences and not things through the accumulation of many stuff.
5# Vast Exposure
Nomads are known to be smart, easy-going, and interesting. One factor is their exposure to the cultures, traditions, and various ever-changing scenarios on their travels.
6# Positive Mindset
They are also usually positive minded people. Besides having "feels" in the places they visited, being positive helps them to endure some emotions that are related to being alone and always away, like loneliness.
Since most of the time they are alone in an unfamiliar place, they should learn to enjoy those experiences and their own companies as well.
7# Adaptability
Nomads can adjust fast to the different situations they are facing. Change is very fast-phasing in this kind of lifestyle.
What and How to Prepare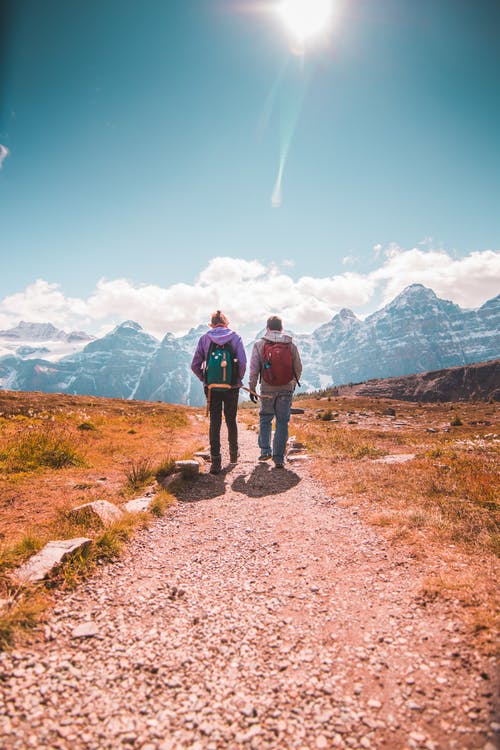 Each of us probably come to the point in their lives desperately want to experience being a Nomad. But a few of us dared to embrace this kind of living.
If you are considering this lifestyle, read on to check the things that you have to prepare before finally indulging yourself on how to travel like a Nomad.
1# Prepare sufficient funds
One important thing to prepare before deciding to travel like a nomad is your financial stability. The moment you start this lifestyle, expect that you will be spending more money than you can earn. While everything looks exciting to do and see, you might find it hard to get a job along the way.
Good thing is that you can still earn money by doing this, but you definitely have a stable or sufficient income to earn. Make sure that you have enough savings and funding before embracing it, even without a proper income.
2# Get rid of your present commitments
Giving up your commitment is another challenge to do, mentally and emotionally. Almost everything that you have in this life has to let go and make sure that no traces of it will be left in you to ensure no attachments which will make it harder for you to embrace this, despite how you look forward to this.
Regardless of these things and people, make sure you carefully planned these, and inform the people involved nicely and gently. Also, you have to be sure that you
Among the things that you have to give up are:
Housing: If you have a rented residence, do not re-contract. If you own the house, you can either have it  rented or if you want to take this for a lifetime, sell it
Subscriptions and memberships: From gym memberships to regular newsletters, any regular deliveries must be canceled because you do not need it
Relationships and dependencies: Of all the things that have to give up, this is the hardest. This doesn't mean you entirely lose everything you have with them. You will lose physical (and maybe emotional) connection with them, but that doesn't mean they are not your family or friend anymore. Also, if you have pets, elderly or other things and people that are dependent on your care and assistance, you should include them in your decision-making and find effective solutions because they do not have to be compromised.
3# Check your overall health
Among those belongings that have to be carefully planned and consider where to be put at, ensuring your stability to do travel almost nonstop is another essential matter to be addressed.
It's best to have yourself checked especially if you have an existing illness to make sure if you are equipped for this kind of lifestyle. Explain to your doctor what nomadic lifestyle is, and ask him what to do to maintain a good state of health while traveling.
Moreover, it is also important to research and identify vaccines and medications that you must have and take when you travel.
Travel Hacks
Things will never be the same again once you experience traveling like a Nomad. Along with the exciting trips, people to meet, activities to do, do not neglect the fact that it can be stressful and hectic at the same time.
There are so many things to always check, research, and figure out for every destination to visit. All of these surely take a lot of time and space needed, just always achieve the success of every travels.
Fortunately, there are various travel hacks that you can try to enjoy traveling like a Nomad.
How to Pack like a Nomad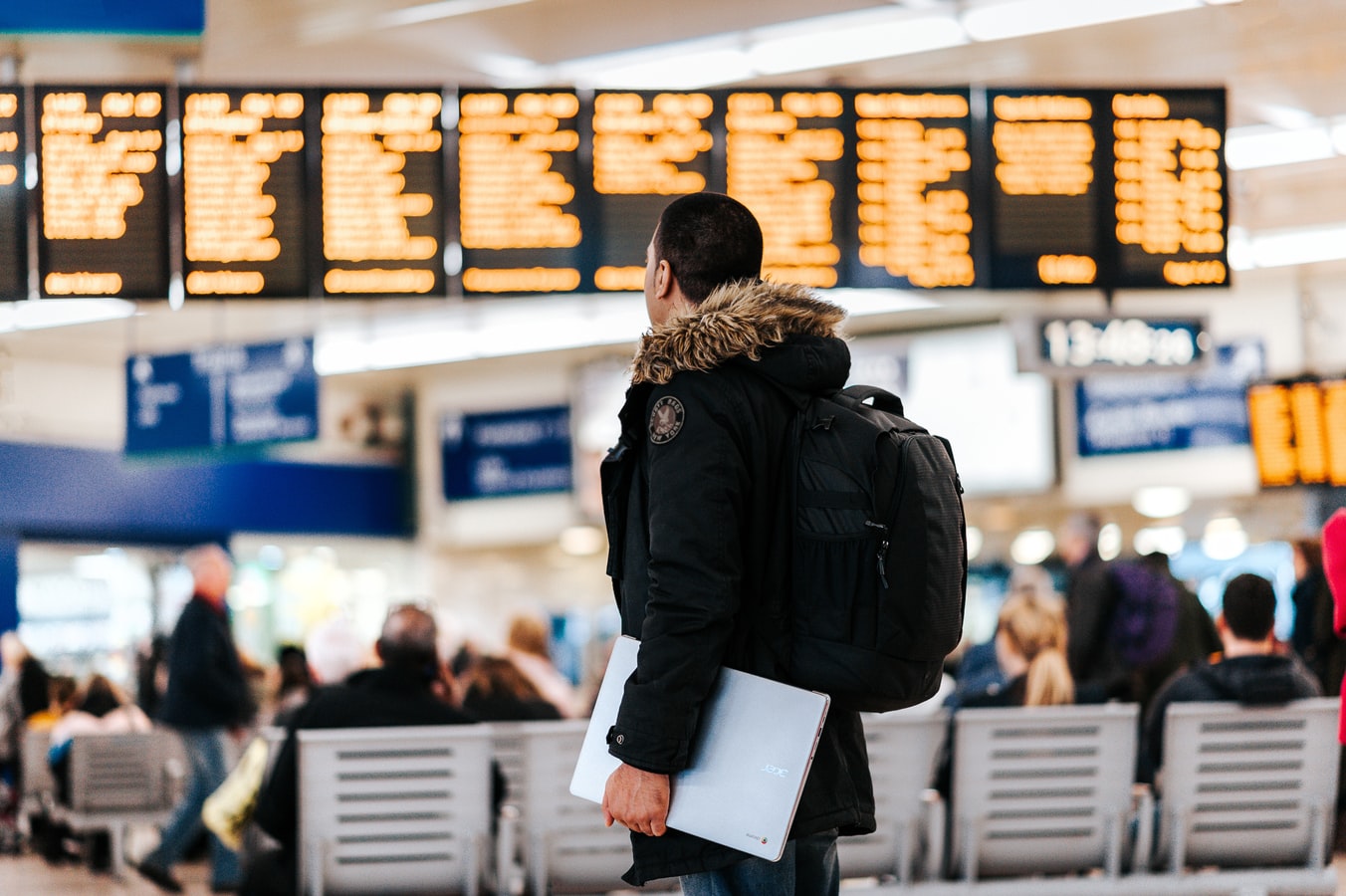 1# Choose the right suitcase
Before buying the bags for your travels, you must first know the restrictions of the airports about luggage, especially the weight requirements. As much as possible, make sure that you can put all your belongings in a carry-on backpack or suitcase.
Generally, your suitcase must have a 20x15x10 cm in size to save you from inconveniences because of having too much and getting those bags stolen.
2# Carefully plan what to bring
Using a minimalist way, you must only bring the essentials and never bring too much, so this is a crucial thing to plan as well. You can check the following to consider:
Clothes- Comfortable clothes, socks, and sweaters must be inside. Choose what are those that don't get dirty quickly, easy to wash, and not pricey.
Shoes- Sandals, sneakers and hiking boots
Cosmetic bags- Can be quite bigger, but not that big to consume a large space inside the bag
Devices- charger, power bank
Wallet
Personal and travel documents
There isn't any definite rule on what and how to pack in nomad traveling. Basically, just bring what is needed and make sure that you have the appropriate suitcase. Don't hesitate to research and carefully plan and decide ahead of time.
How to Find Cheaper Flights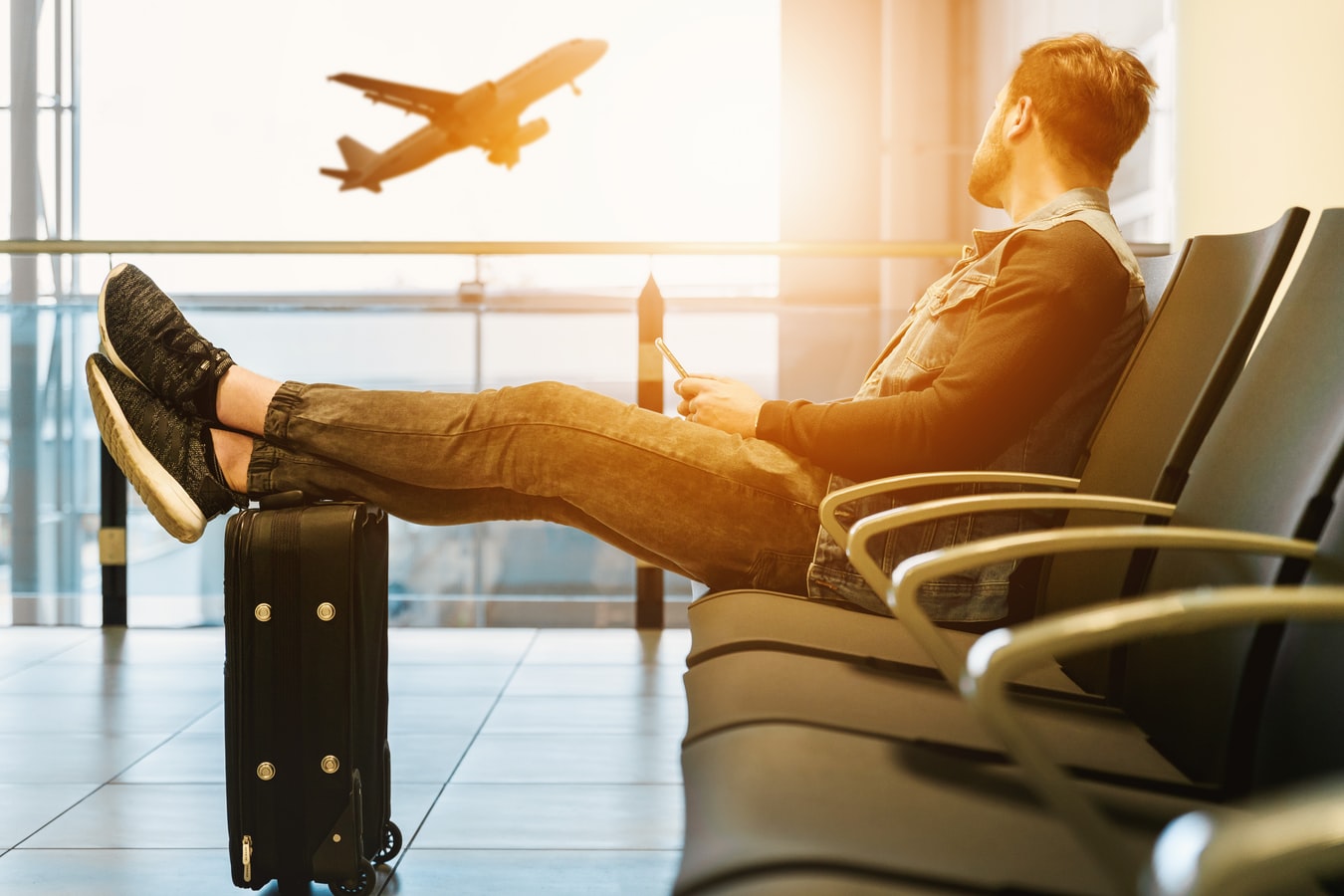 Travel expense is the most expensive part of a nomad traveling. This has been a determining factor if you will push through that destination or not, that is why knowing how to become a hustler in finding cheaper flights is a skill a traveler wants to learn.
Unfortunately, there are no specific skills on how to become an expert cheap flight seeker. But there are some ways that you can try to save your pockets from spending too much.
Make your travel dates flexible.
Consider making your destination flexible also.
Check budget airlines (the power of researching).
Do not always take direct flights.
Check for special deals and packages.
Not all search engines can meet your needs. Search for more than one website.
Make the most of student discounts.
Consider mix and match airlines.
Use airline rewards programs.
Check for ticket prices for solo travelers.
Book early, but not that too early.
How to Choose a Travel Destination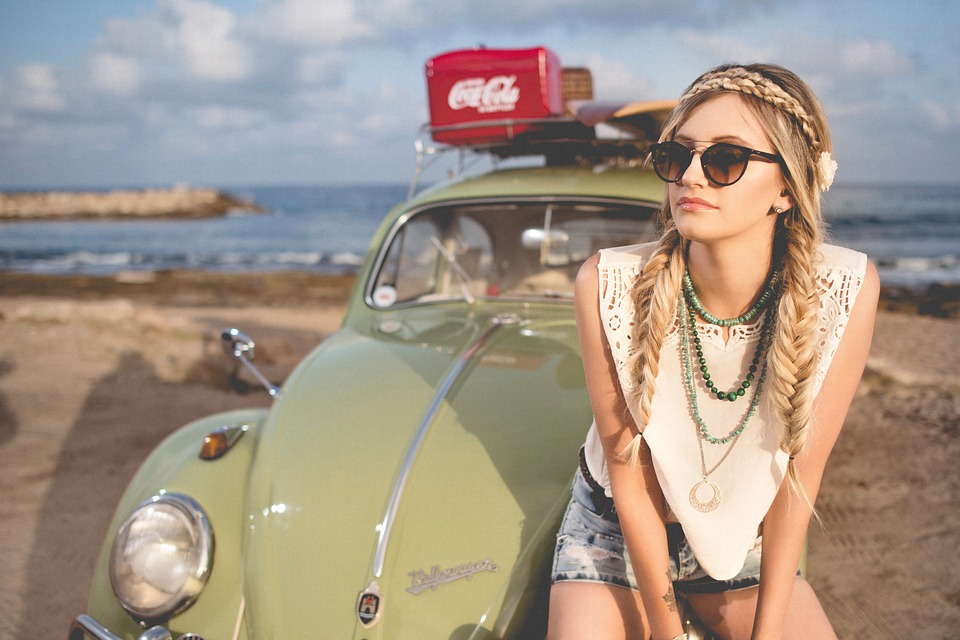 Most of the long-term nomad travelers are much flexible when it comes to choosing for their destination, and this is the loveliest part of traveling.
However, it is still important to invest time in selecting and planning for your next destination. For some guides, here are some factors that you can consider in choosing your next destination.
New destination- Countries that you've never been before can be a good preference. If you have to travel to the same country, go to the city you've never been visited.
Dream travel destination- Now is the great opportunity to check to your bucket list of the places you've been dreaming of.
Cost of life- You can start your choosing depending on what has a high-cost arbitrage so that you can still achieve a better quality of life.
Travel cost- Of course, knowing how much you'll be spending to get there always matter. If you cannot afford your dream travel yet, then don't, for the meantime.
Connection to your next destination
Resources:
4 Ways to Travel Like a Nomad
After those planning, preparations, and scheduling, here is the time that you can savor what it's like to travel like a nomad.
This lifestyle is not just for the sake of visiting different places and has it checked on your travel bucket list. It's about every part of the journey that can create genuine and holistic experiences that not only give you opportunities but also foster a deep change into you and your life.
To make the most of every places you visit starting today, take these steps, reflect on it, and use it to take pleasure in every travels you have and bring more challenges in you as you start living your nomad life.
1# Answer every calling of adventure you have
The first step is to determine the calling of adventure to every place you'll visit. According to Michael Bennett. Ed.D, this means discovering the fundamental motivation to travel, transform, and grow.
2# Be sure to have the right mindset
What does this mean? It's about determining how to achieve a more open heart and mind when you travel. Consider what and how do you need to act to gain the best experience.
These questions can give you a keen presence which will make you more open to unexpected experiences, thoughts, and learnings.
3# Immerse yourself fully in every place you go to
Every place you visit offers opportunities for different adventures and life-changing experiences. Being and staying open to these opportunities and the willingness to engage in these adventures can surely provide you a mind-blowing transformation.
These experiences can be physically, mentally, or emotionally focused. It can change your social attitude and behavior, your perspectives about the environment, and a hidden potential waiting to be unleashed.
4# Engage in deep conversation with the locals
This is not just mainly having a chit-chat with the people, but being open to having a deep conversation with them, with an open heart, mind, and soul.
These engagements can surely bring you a deeper transformation in every journey you will have. These talks can also be with other travelers you can meet along the way.
Author: Sarah Del Rosario