Planning to visit Canada? Great Decision!!!!
In this article, we will share types of Canadian Visa also with brief procedure on how to apply for Canadia Visa.
Canada is a popular country which immigrants idolize for travelling purpose. People often travel for business, tourism, and educational purposes. There are certain legal requirements that need to be fulfilled in order to ensure a safe and sound journey.
4 Main Types of Canadian Visa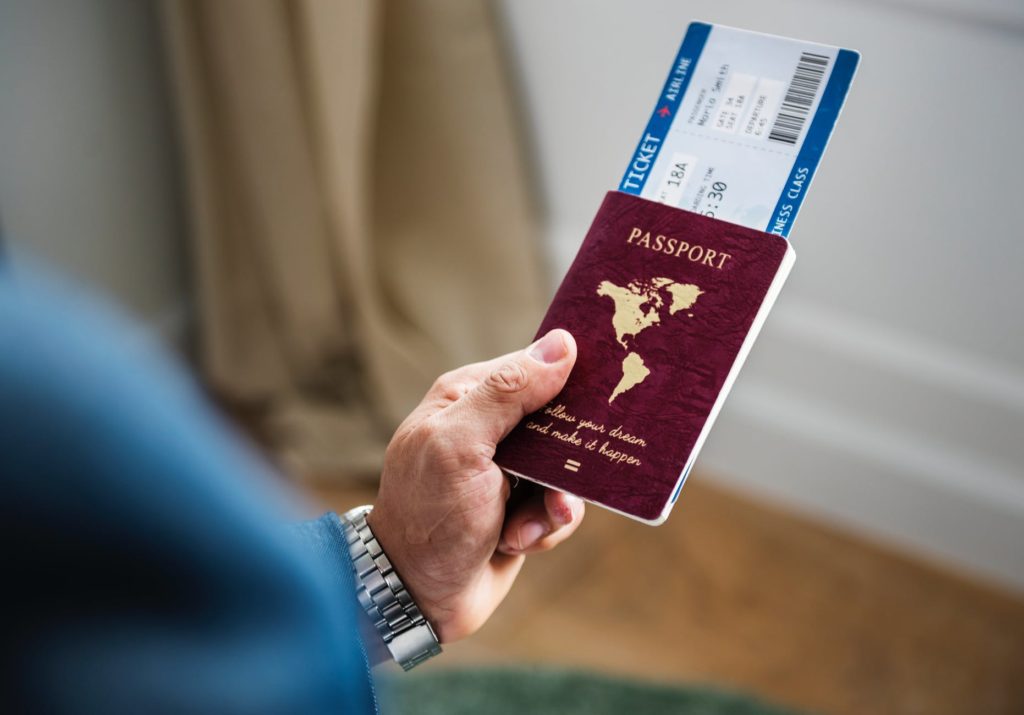 People need to understand the type of visas they need to apply for. There are numerous different kinds of visas available to travel into countries. The categories are as follows;
1# Visit Visa
Visit visas can be described as non-immigrant visas for those individuals who wish to enter Canada temporarily for a variety of purposes, majorly business.
There are certain legal requirements that people should meet in order to be eligible to get a Visit visa. The immigrant should not be involved in any criminal or illegal offense.
The applicant needs to convince the immigrant officer that they are going for temporarily basis and will return back to the home country.
They also need to ensure that they have enough financial stability to sufficiently live in Canada with ease. People travelling with children need to ensure that they meet the minor children criteria in order smoothen the process.
2# Tourist Visa
Canada Tourist Visa is a temporary Canadian travelling option that enables immigrants to visit Canada for the sole purpose of tourism and relaxation.
A Canada tourism visa is also commonly known as Canada visitor visa or Canadian Temporary Resident Visa. The Canada visitor visa is allowed for a duration of 6 months.
The visas are issued fir a limited duration and can't be utilized after they've expired. Immigrants are required to have a valid transport and enough financial resources to handle the expenditures for the trip. Furthermore, tourists should not look for any employment opportunities there.
3# Transit Visa
Transit visas are non-immigrant visas for people going in quick and persistent travel through Canada on the way to another nation, with couple of exemptions.
People travelling for a quick stay at Canada will have to apply for other kinds of visas instead. Immigrants need the transit visa when their international flights stop at Canada on their way to another country.
The transit duration should be less than 48 hours at least. There are usually no cost involved in transit visas. Transit visas can be applied through paper or electronic means. Immigrants are required to apply at least 30 days before their departure date.
4# Travel Visa
A travel visa is an official government report that approves you to be in the nation you are visiting for a specified period of time.
The Canadian Electronic Travel Authorization (eTA) is accessible to natives of eTA qualified countries that meet explicit conditions to visit Canada for the travel industry or business guest purposes.
An eTA is legitimate for as long as 5 years and may enable different passages to Canada amid its legitimacy period for up to a limit of six (6) months per section/visit. People need to ensure the immigration agency that they are only going for travelling purpose and not to stay for long.
Related: 10 Awesome Places to Visit in Canada 2020
Procedure to Apply
The procedure to apply for the Canadian Visa can be broadly classified into 3 main categories;
1# Preparation of Application
The applicant should have all the related information about the visa requirements beforehand through the sources available on the IRCC website.
They should download all the related application forms, required checklist, and all the guidelines, instruction relevant to the visit.
2# How to Apply
There are basically 2 ways to submit Visa application to Canada, namely Paper Application and E-Application. The only difference between the 2 steps is that E-Applications can be filled out online.
After going through the initial step, applicants need to fill out the application form and have the document printed out beforehand.
Then they need to assign the relevant document checklist with the application form. After going through all the document procedures, they need to submit the required fees for confirming an appointment. It is advisable for the applicants to take appointments beforehand to avoid wasting time.
3# After Submission Process
Applicants can track their visa application through online means. Once the application has been examined, the Canadian Visa Office will dispatch a letter informing their final decision.