Most Holiest and beloved place for all the Muslims is  Saudi Arabia. Full of attractive places Saudi Arabia's list of top ten places to visit in Saudi Arabia are told below but lets have some information about the country.
Saudi Arabia is basically a country on deserts in Asia and is famous for being the most successful Islamic State in the world over the years. Its is also known as the origin of Islam where the Prophet Muhammad P.B.U.H was born and started His preaching's. Saudi Arabia is a beautiful country where millions of people go round the year since many years.
Capital of Saudi Arabia is Riyadh which is a developed city. Saudi Arabia is also known as Kingdom of Saudi Arabia. Currency of Saudi Arabia is Saudi Riyal which has a well repute in world economy.
Now a days, its king is King Salman a kind  hearted man with high aims. Arab civilization is well known and most adapted civilization in the world. Saudi Arabia is one of the richest country in the middle east because of its Oil resources which ranked Saudi Arabia at number 2 and in gas resources at number 6.
Its is a good neighboring country having friendly relations with its brother countries containing  Jordan, Iraq, Kuwait, Qatar, Bahrain, UAE, Oman and Yemen as its neighboring countries. It is also a populated country and has a largest economy no. 18th in the world and it covers an area of about  150, 000 square kilometers.
Its has a long list of its attractions to the visitors, here are some for convenience.
Best Places to Visit in Saudi Arabia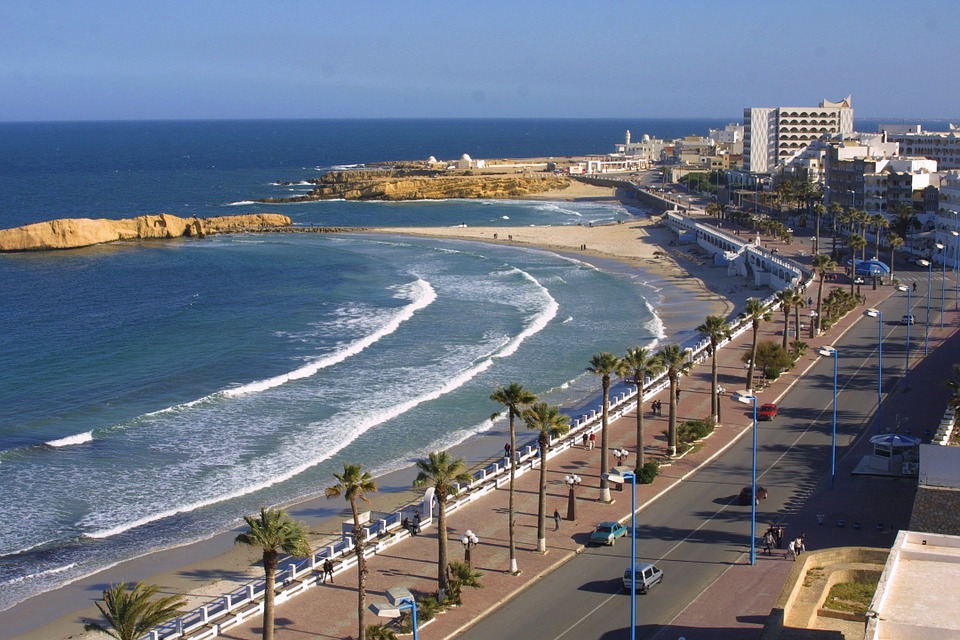 #1 Masjid Al Haram (Makkah)
The holy worship place and most beautiful along with being largest mosque of the world, it is top attraction for its visitors from all over the world. When you visit it you don't feel yourself on earth, its a heavenly feeling to be here. This mosque is well known as Ka'aba.
It covers approximately an area of 88 acres and is Cube in shape. Simple and architect yet most beautiful in the world this  mosque is believed. Millions of pilgrims come to visit and spend time in Ka'aba round the clock and through out of the year. This is the world no. 1 most visited worship place of any religion.
Muslims have their religious affiliation with this greatest mosque of the world and they respect it even more than anything in this world. Zamzam well is just near to this mosque and believed as having most sacred water.
#2 Masjid Al Nabawi, Madina (Saudi Arabia)
 Masjid Al Nabawi is also believed most beautiful mosque of the world and Holy place for Muslims. This mosque is located in Madina. This mosque is very important among Muslims because it is built by The Prophet P.B.U.H.
This is also one of the largest mosque of the world with a large area provided for worshiper of Almighty. This historical mosque still consists of the original architect of the Prophet Muhammad P.B.U.H. and is a greatest attraction for its visitors.
#3 Royal Saudi Air Force Museum ( Riyadh)
This inspired and beautiful museum was built in 1920 and is heart of attraction to the tourists from all over the world. Many historical belongings, figures of air force and air force crafts are placed in it for the lovers of the air force. This breath-taking glass building has indoor and outdoor areas of tourists attraction for aircrafts. Also world class display of the weapon can be seen here.
#4 Kingdom tower(Jeddah)
 This world's no. 2 tallest building which captivates its visitors always with its superb architect and awesome interiors. This building was a challenge for its makers which they achieved successfully by constructing its height of 3280 feet.
It is planned to contain offices and hotels on its different floors in near future. Its charming circular glass terrace gives the breath-taking view of Red sea to its visitors and is a heart of attraction to all tourists. This heighted tower like building which crosses the clouds and talks to the sky is a world record holding building.
#5 Al Tayebat International City (Jeddah)
Heart of attraction for the foreigners is this Al Tayebat International city, located in Jeddah. This world class city grabs the attraction of all visitors with its supreme quality architect and awesome crafts. Actually this is a museum which displays old historic past background, civilization and culture of Arabs.
Its has 12 building with almost 300 rooms, which was once a Royal Palace of Sheikh Abdul Rauf Khalil, who was a powerful , generous and rich merchant of Saudi Arabia. This museums emits true history by its different pictures, displays, monuments and portraits.
#6 King Fountain (Jeddah)
This is world's tallest fountains and is a top attraction for the tourists from all over the world. It is located in Red Sea Jeddah and it inspires  its viewer every time. Water flows up to the height of 853 meters which is awe–inspiring itself.
Water lovers get amazed and charmed by looking this dancing fountain. The water view just soothes the soul and give a calm view always. The night view of this beautiful fountain is such magical as angels are coming down on the earth.
#7 Median Saleh
A heaven for the history lovers. This is a bravo example of archaeological sites in Saudi Arabia and definitely is a centre of attraction for the archaeological studies. Anyone can also learn civilization aspects here. It is at the drive if about 300 kilometers from Jeddah and consists of rock carving.
This site has guided many settlers in carvings, drilling and remodeling wells at rocky places.
#8 Dumat Al Jundal
Another attracted place is located in the province Al Jawf. This castle like building is also called as Gaint Fort. Its name origin is from " Dumah of Stone" because this place belonged to renowned people in ancient times. Basically the architect of this fort attracts visitor from all over the world which come to visit it but discover different facts about it.
#9 Albatoul Marine
 This pearl of water is heart of attraction to Saudi Arabia. Most entertainment one can get from water is in Albatoul Marine.
If you want to fly on water get up thrust here by getting the balance and enjoy this fascinating movements by jumping on water. How can one stop staring this fly boarding and amazement of blue water. Don't miss the chance.
#10 Rock Carving Site
These rock carving sites are great historical places in Saudi Arabia and top attraction for the tourists from all over the world. There are two places  one is Jubbah and other is Shawaymus well reputed as archaeological sites. These consist of many inspiring carvings to captivate its visitors. These carving reflect historic carved stones which display early civilization. The people who like carvings and archaeology they must visit these rocky Carving for further amazement.
Saudi Arabia is a country of beautiful valleys, famous hills , fantastic oasis consisting deserts and beaches of Red Sea. It is the country of the followers of world no. 2 religion Islam.
Saudi Arabia comprises world class hotels, supreme quality shopping malls, historical and religious places to be visited and much much more.
Not only Muslims but people of other religions also visit Saudi very frequently. Almost 18.05 people visited Saudi Arabia in 2016 including religious visitors and the country is aiming to reach up to 30 million visitors arrival by 2030.
More Read:
Best Places to Visit in Middle East