The moment you step in Myanmar, it will give you new reasons at every step to inspire. This wonderful place is full of iconic sights and scenic beauty which will surely steal a piece of your heart.
Not only it allows you to gives you unforgettable sights, but all open an incredible array of things you can do. From travelling back in time at Inle Lake to the frenzied royal capital of Yangon to the breathtaking Bagan temple plain.
Myanmar on whole is one hidden gem however, compulsory 10 best places to visit in Myanmar are as follow:
Best Places To Visit in Myanmar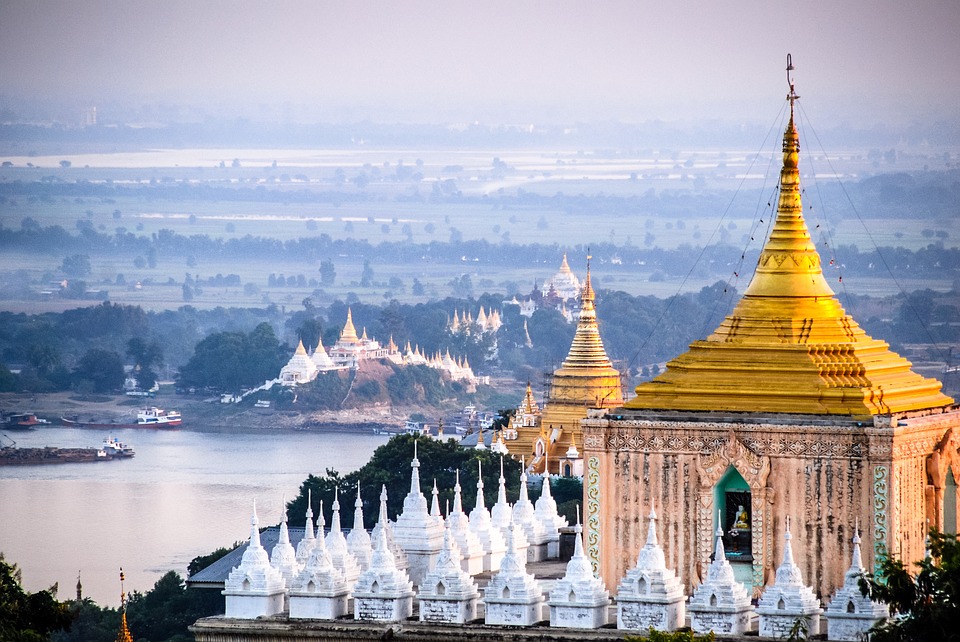 1# Incredible sunrise experience over the Bagan Temple Plain
Bagan sunrises are surely breathtaking and watching the sun light up the Bagan temple plain, is an iconic Myanmar moment. The temples stretch as far as you can see.
2# Mount Popa's 777 steps
Mount Popa is a Myanmar postcard sight: a sacred monastery with stupas glistening gold suspended over an extinct volcano. 777 steps lead the way to the top of the mount Popa.
3# Inle Lake- lost in the thousands of Stupas at Kakku
This place is a hidden gem with 2,478 stupas. It is an incredible religious center for the Pa'O people, a Buddhist tribe from Myanmar.
4# A must sunset boat ride on Inle Lake
The best way to experience lnle lake is to take a ride on slender longtail wooden boats to live the silence and emptiness of the lake. Sunset experienced here is an absolute experience with beautiful colors and reflections like nowhere else.
5# Look around at hundreds of ancient stupas at Indein
On the hill in Indein, you will find hundreds of red, white and brown stupas standing in varying states of disrepair. The journey here is best for adventure seekers.
6# The ultimate soulful experience at Shwedagon Pagoda
The calmness here is simply the best for cleansing your soul. Coming here at night can be even more special. It is the most sacred Buddhist Pagoda in Myanmar as it is believed to hold the relics of four previous Buddhas.
7# From Bagan to Mandalay, cruise the Irrawaddy River
Cursing on the longest Myanmar's river will promise you a whole new experience. You will also have an in-depth sight of the Myanmar's traditional life along the banks.
8# Travel back in time at ShwenandawKyaung Monastery
This place is totally different from any of the other religious sights in Myanmar. It is an absolute highlight of Mandalay. It was once part of the Royal Palace, the Golden Palace Monastery near Mandalay Hill is ornamented with remarkable teak cravings of Buddhist myths.
9# Mahamuni Pagoda, Mandalay
This place is place where the Mahamuni Buddha is reserved who is one the most highly revered Buddha image in the country. It is one of the most significant Buddhist pilgrim sites in Myanmar. Here only men are permitted to enter and place a gold leaf on Buddha.
10# Experience sunset over the U Bein Bridge, Mandalay
Suncet at the traditional teak U Bein Bridge is one of the most picturesque sights in Myanmar and is a definite spot to visit. During the sunset you will also watch several monks who visit this bridge before returning to their monastery which makes it an iconic Myanmar scene.
Make sure to have your next trip in Myanmar to enjoy iconic sights and scenic beauty which will surely steal a piece of your heart.
More Read:
What is the Capital of Myanmar?
Best Hotels to Stay in Myanmar