Want to explore best places to visit in Mexico? Here are top ten you should visit.
Mexico is located in North America between US and Central America. Ethnologically it belongs to Latin America. Its official name is "United Mexican States" and it is a constitutional Republic.
It contains the most Spanish-speaking people. It is a hot vacation destination which attracts millions of people every year mostly from US.
Further, Mexico is a diverse country having high mountains, deep canyons, beaches, dense rain forests, sweeping deserts and ancient ruins.
The mountain region is rich in minerals mostly in silver and cooper. The forests are rich in animal and plant spices. The most famous ruins are Teotihuacan ruins and Mayan ruins which or worth seeing. There is a long list of worth seeing places of Mexico but top ten are below:
Best Places to Visit in Mexico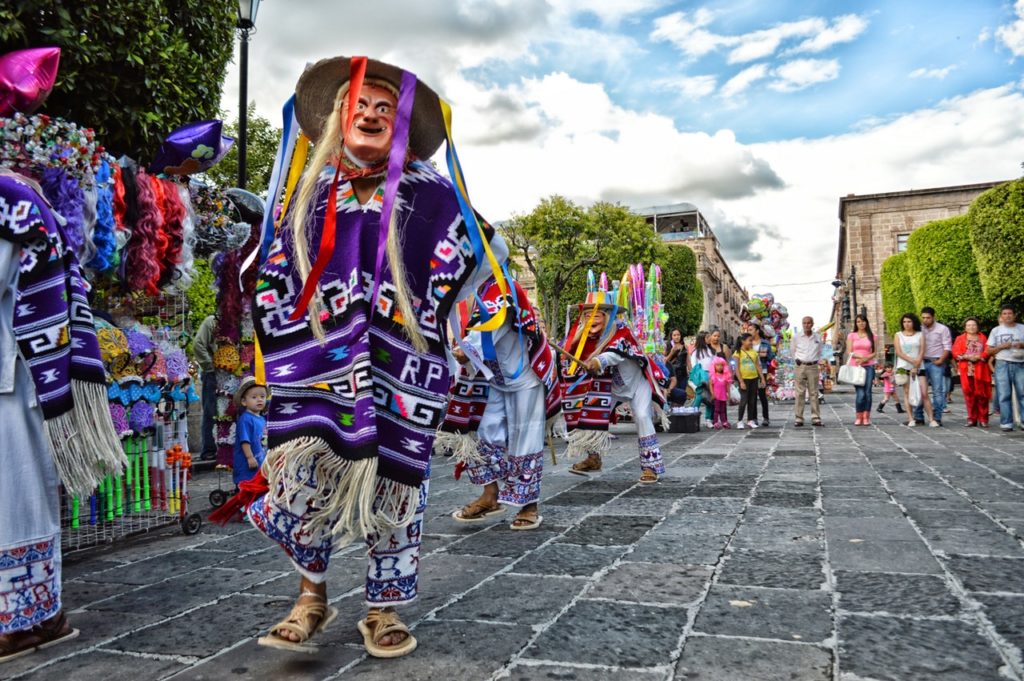 1. Chichen itza
In the list of top places to visit in Mexico, Chichen itza comes first. It is one of the most famous ruins of Mayan civilization. It was discovered in 832 A.D. from its architecture we have come to know that it was built for religious purpose.
Kukulkan Mayan Pyramid is the most impressive thing which listed it in the list of wonders of the world.
It is one of the most visited sites of Mexico. Chichen itza receives 1.4 million visitors on average every year.
2. Mexico Beach Destinations
Zihuatanjejo is a city of resorts on the pacific coast. Zihuatanejo: Mexico has a lot of famous beaches e.g. Riviera Maya, Playa Maroma, Puetru Escondido and Cancun, but the most famous is Zihuatanejo, which contain powdery sand and crystalline water.
3. Teothihuacan
The meaning of this name is "the birthplace of god". Its name itself shows its importance in religious aspect. Once it was the largest city of the world.
The pyramids of Sun and Moon are most enchanting part of the monument. Its urban planning is still followed by modern city.
4. Mexico City
Mexico City: Mexico-City the capital of Mexico is one of the best place to visit in Mexico. It is the most important financial, political, cultural and educational centre of Latin America.
This largest city is also the central place for more diverse ethical groups. The Plaza De La constitution, the metropolitan cathedral, the national palace and Aztec temple ruins are the main attractions of Mexico.
5. Oaxaca
Oaxaca is one of the worth visiting places to visit in Mexico. The capital city of the state with same name is one of the best places of Mexico. With colonial architecture. It is located in the valley bellow Sierra Madre Mountains, giving it the restful atmosphere.
A visitor to this place will have impressive views of many archaeological sites. The best things to do in Oaxaca is to unwind the Oaxaca's Zocalo, visit the cultural museum, go to San Domingo, see its Alban Pyramids and attend a base ball game.
6. Guanajuato
Located in the central Mexico the city Guanajuato is very famous for its richest historical silver mines. Valencia is the worlds richest silver mine.
And the underground tunnel network gives it a distinction among other cities. Visitors can enjoy the traditional mariachi music for nourishing their souls.
7. Copper Canyon
Copper Canyon is a series of six beautiful mines. It is bigger than the Grand canyon of US and deeper too. To visit the whole canyon it is better to board on "Chihuahua Pacifico" railway.
You can enjoy your journey passing over 37 bridges, 86 tunnels, 7900 feet rising high above the sea level, having an astonishing and sensational view of canyon below.
8. Taxco
Taxco is famous for its alluring and appealing silver jewelry. Once it was also an important mining region but now have become a modern place to live in with paved streets, colourful balconies and silver workshops. This city will be a perfect attraction in Mexico for silver jewelry lovers.
9. Merida
The capital of Yucatan is also famous as "white city" because of its white buildings and its tidiness. The buildings are made of white stones so most of the buildings are white.
El Zocala is main palaza and it is the center of many historical places e.g the governor's palace and Old City Hall.
These historical places belong to 16th Moreover the visitors come from allover the world to see the ancient Mayan archaeological sites which are well-preserved.
10. Puebla
Pueble is one of the top ten best places to visit in Mexico. It is the fifth largest city of the country which has a population about 2 million people. Its location makes it more important. The Mole Poblano, the traditional dish of Mexico is originated from Puebla. Visitors must give their taste buds the delicious food to try.
The city is also famous for Chile's en Nogada and Talavera pottery. There is a long list to do things here, like you must see historic Churches, visit AFRICAM to see lions and tigers, see pyramids, buy handicrafts, ride the Estrella de Puebla and see the dance of fliers.
According to tourism board information Mexico grabbed the attention of 40 million people in 2017. In the first three months of 2018 about 10.6 million tourist visited the best places of Mexico which is a record breaking figure. Mexico earned an amount of 5 billion dollar from its tourism department.
Related: