Looking for best places to visit in Iran? In this article, we are going to mention some of the awesome places to see in Iran.
Iran also called Persia, is a Muslim country and currently 18th most populous country. It is culturally rich country with Islamic influence on its history.
Archaeologically a multi-cultural country, Iran remains a diverse society comprising of numerous ethnic, linguistic, and religious groups.
Best Places to Visit in Iran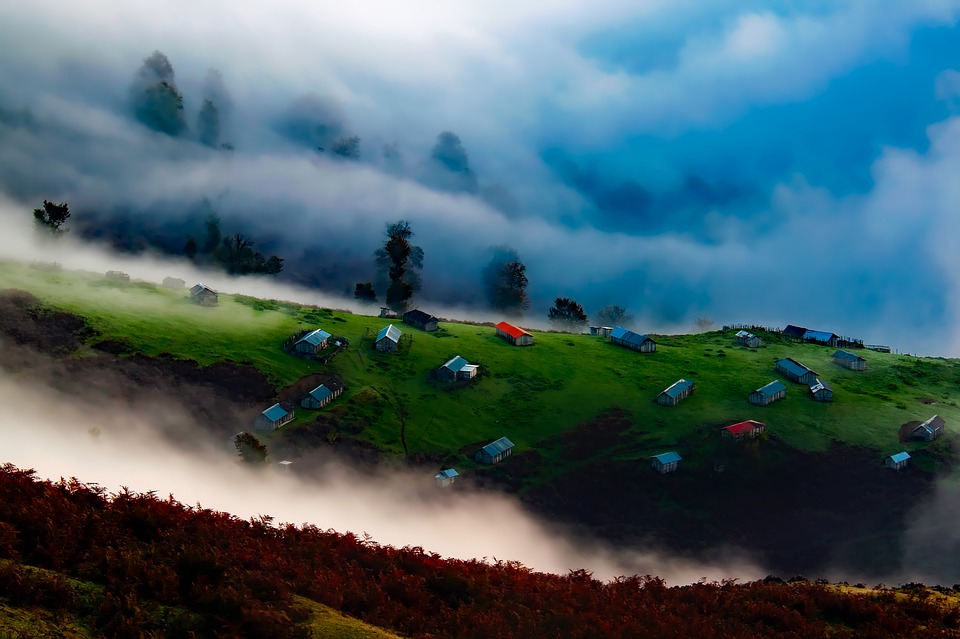 1# Erum Garden
The Erum Garden is historic Persian garden in the 5th most populous city of Iran, Shiraz. The garden is majestic and very beautiful, it was belonged to the tribe Qashqai before being confiscated by the central government. Today this area is part of Shiraz university with open public access.
2# Imam Reza Shrine
The shrine of Imam Reza has significance due to religious sentiments. It is situated in Mashad, Iran. It is the world's largest mosque in terms of dimension. Further, it hosts many tourists as it is very close to heart of Shiite Muslim population.
3# Shemshak
In the north-east of Tehran in Albroz mountain range, Shemshakski resort is situated. It has chairlifts and Surface lifts, it lies at an altitude of 2500 to 3000m above sea level. There are coffee shops and supermarkets at the place. A beautiful place to visit.
4# Amir Chakhmaq Square
Amir Chakhmaq Square was constructed in the ninth century in Yazd. The desert city, well-known for its windcatchers, is in the center of Iran and is the center of Zoroastrian culture.
5# Persepolis
Persepolis (throne of Jamshid; Jamshid is a character in Persian mythology) is an ancient capital of king of Achaemid Empire. The site has great historical importance with great archeological ruins found there, it is also UNESCO world heritage site in 1979.
6# Sheikh Lotfollah Mosque
Sheikh Lotfollah Mosque is one of the historic masterpieces in the world. A great architectural work in Persian history, it was built by Safavid Empire, situating on the eastern side of Naqsh-i-Jahan Square, Esfahan, Iran.It was built in 1619, and still showcases finest architectural evidence.
7# Dome of the mosque in Hamadan
Hamadan Jame Mosque is situated near the central Sq. of Hamadan, Iran.In Hamdan, Jame Mosque was constructed in the style of Fath-Ali-Shah-e Qajar. It is known for its architectural brilliance and its dome is very popular and tourist attraction. The internationally known Iranian scientist Avicenna is buried here in the same city.
8# Milad Tower
Milad tower is the 6th tallest building in the world, also known as Tehran tower. It is located u=in the capital city of Iran, i.e. Tehran. The night view or sunset view of Tehran from this tower looks astonishing, it blends the beauty of surrounding mountains with the lights of city and its architecture.
9# Grand Bazaar
It is the oldest bazaar (market) of Tehran with everything to offer. It is split into several corridors over 10 km in length. Its architecture is representative of traditional Iran with rich culture and traditions. The bazaar also offers traditional dishes and restaurants. It is a worthy place and must be ina list of best places to visit in Iran.
10# Kish Island
Kish Island is a beautiful island and tourist resort located on the north east of the Persian Gulf. It is an independent island, known as consumer paradise with many things to offer like resorts, mall and many tourist spots. Kish is a free trade zone. You do not need a visa at the authorized arrival, your picture with finger prints is just recorded and your passport will be stamped then. It is a popular tourist spot and a very popular island to visit.
Make to sure to visit Iran once at least to experience unrealistic beauty, history and culture.
More Read:
What is the Capital of Iran?
Best Hotels to Stay in Iran
Best Places to visit in Asia