Explore best places to visit in Hong Kong.
Do you love awesome food, the lights, the glitter, the jam-packet streets, and towering skyscrapers? If yes, then you should go nowhere else than Hong Kong. This is a fun exciting place for shopping lovers, for party lovers, and of course for selfie lovers, as you can find beautiful backgrounds for you to take selfies and rock in your friends.
So, what you are waiting for, be hurry and make your plan to visit this beautiful place to make your vacations more memorable and charming. Are you wandering that which places you should visit in Hong Kong? In this article I am sharing 10 best places to visit in Hong Kong.
Best Places to Visit in Hong Kong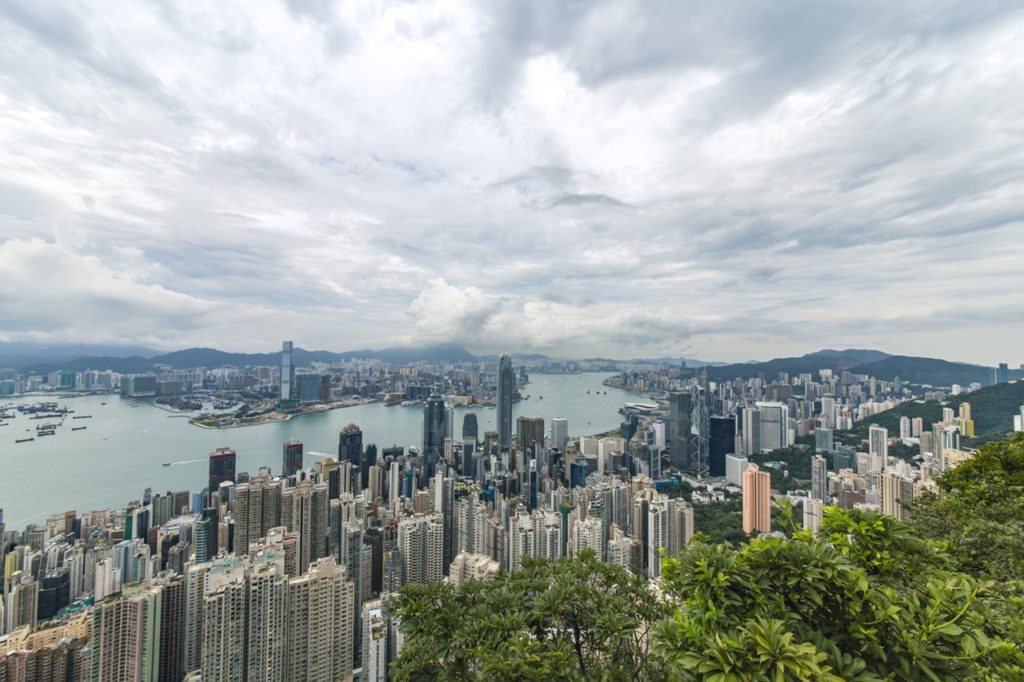 1. Hong Kong Disney land
Are you planning to visit Hong Kong with your family? Are your kids also moving with you? If yes, then Disney land should be top priority for you to visit in Hong Kong.
While staying in Hong King you need not to worry about traveling to Disney land because it's very easy that you take metro ride and go to the charming place.
You can enjoy colorful magic shows and musical shows here. Along with kids, elders can also recall their childhood days at this place.
2. Ocean Park
This park is based on marine life. The kids will love to visit this and sea the beautiful views of the marine world.
This place is famous for educational exhibitions, shows, thrill rides and interactive displays. You can take bus service to reach Ocean Park. This is a very interesting place of attraction in Hong Kong.
3. Hong Kong Wet Land Park
Do you love marine life? Then this place is must have in the list of your selected destinations. Here you can watch a huge collection of reptiles, mammals, birds, butterflies, amphibians and dragonflies. The metro services can be taken to reach this Wet Land Park. Don't miss this place while tour in Hong Kong.
4. Victoria's peak
This is the highest place in the Hong Kong Island. A bird-eye view is very awesome from this peak. The tourists never want to miss this place during their visit to Hong Kong. This is the most favorite place for the selfie lovers as this gives an amazing view of background.
5. Repulse Bay
This is the historic place where in 19th century war, the British troops were repulsed. This bay is named after this incident. This place is for the high class and luxury visit in the Hing Kong. The residence near this bay is very expensive and extremely lavish.
6. Lan kwai Fong
This is the place for everyone. Elders, young, kids, men, women, everyone will find something interesting in the stores of this place. This place is full of nightclubs, bars and pubs. So, if you are planning to visit with fiends to have fun, then this place must be included in your list.
7. Star Ferry
This is the most exciting, relaxing and beautiful inexpensive way to explore the beauty and nature of the Hong Kong. This ferry will let you travel in a calm mood from Central to Kowloon. This place has been kept in "50 Places of a lifetime Visit" by National Geographic Channel.
8. Avenue of STARS
This interesting place to visit is for the artistic people. There you will find 100 statues of celebrities from different fields of life. People who love, music, film industry, directors, scriptwriters, in short you will find statues of all famous celebrities at this Avenue of stars. This is a must have place in your selected destinations. It is located in Tsim Sha Tsui along with the Victoria Harbor Waterfront
9. Big Buddha
Everyone knows Buddha very well. In Hong Kong, you can avail the opportunity to see the Giant Buddha. This is the second largest outdoor statue of in the world. This statue has 268 steps which lead to statue itself.
10. Tsim sha Tsui Clock Tower
This is 44meter long clock tower. This was actually a part of Kowloon-canton railway. Due to its beauty and length, this has become a favorite place for the visitors to visit in Hong Kong. This gives a remembrance of the colonial rule that was once in Hong Kong. This is a favorite place of tourists in Hong Kong.
PS: More destinations, attractions, things to do, and best places to visit in Hong Kong will be added soon in this list.
Read More: 25+ Most Visited Countries in the World