Cameroon, more commonly referred to as "the heart of Africa" or "African in a miniature" is soulful country with diverse and beautiful landscapes, people and nature at its best.
Cameroon is blessed with majestic mountains, vast and expansive desert plains, lush green tropical rain forests, volcanic mountains, and some mind blowing beaches. The wildlife here is also exotic and you can see some amazing and rare animals and birds.
Cameroon also has a diversified culture and its blend with the old European culture and architecture makes it an interesting place to explore and witness.
The country is very well-developed unlike many African countries and you can easily commute by yourself on the smooth sailing roads. You can also find all amenities of life and enjoy a luxurious experience here. Here are some of the best places to visit in Cameroon;
Best Places To Visit in Cameroon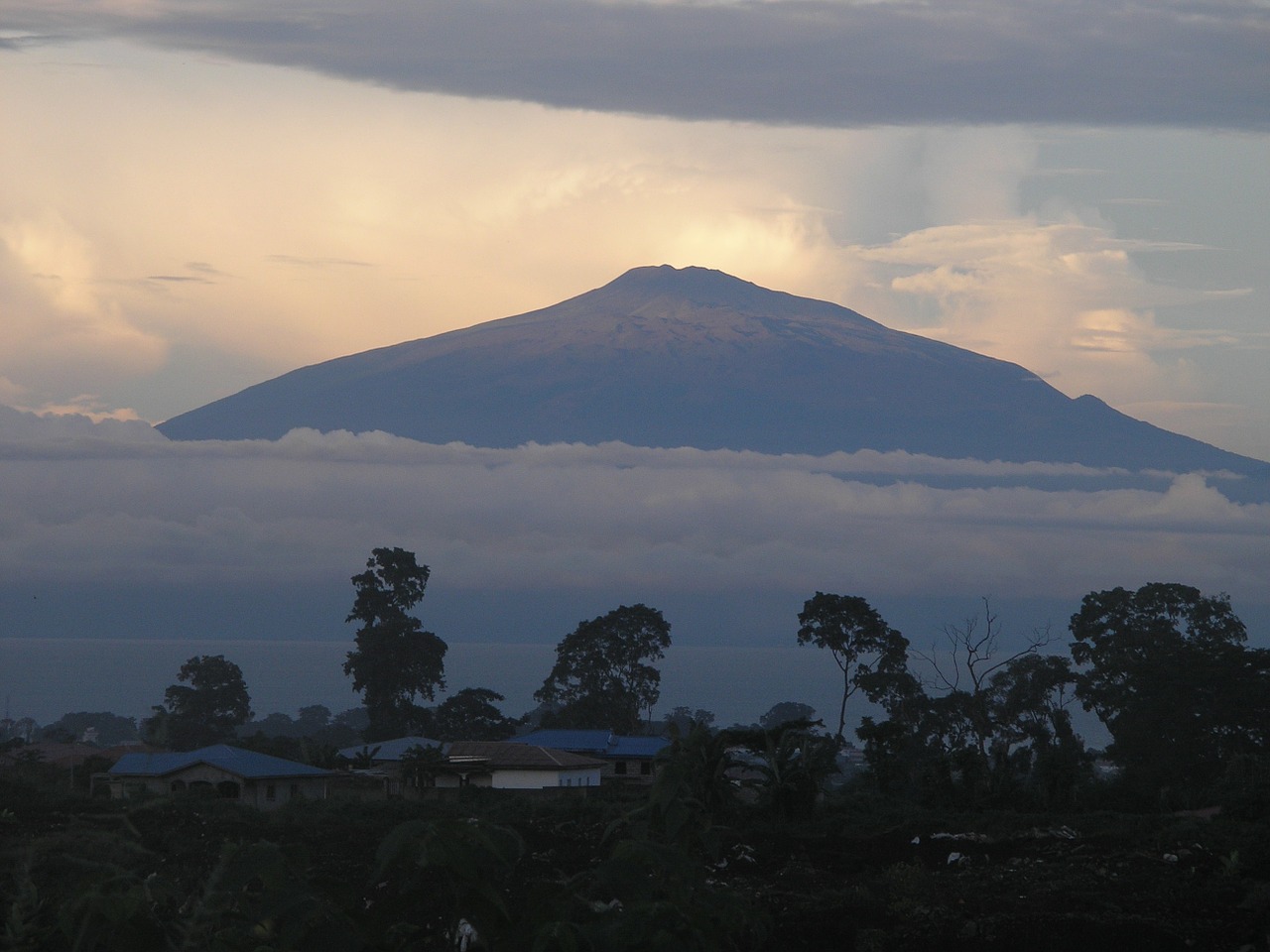 1. Maroua
This is more of a transit town for tourists visiting the Mandara Mountains. The city although is not colorful and is dull and dusty but the colorful clothing of the locals here make the city burst with colors.
The busy markets of the city are a great place to visit and you can enjoy shopping over here of some amazing local products.
2. Kribi
Kribi has one of the largest waterfall and also an amazing and peaceful beach. Chutes de la Lobe waterfalls are also known as the "waterfall by the sea" and is the main tour attraction here.
Things to do here include boating. The Plage de Grand Batanga beach is a great place to visit for eco-tourists and has some stunning views. The mangrove tour is one of the main attraction here.
3. Yaounde
It is the capital city of Cameroon and can be said as one of the most beautiful city in Africa. It is a well-planned and clean city around seven hills. This makes the place even more picturesque.
You can find lush green, high rise terrain while touring the city. It is an extremely safe city and has all facilities and amenities.
4. Limbe
It is a port city with lots of remains of the German and British colonies. The city has a diversified flora and fauna and you can find some rare and exotic plantation as well as animals.
The main tour attraction here is the Limbe Wildlife Center and the Botanical Center. The Wildlife center has a very close to nature environment unlike zoos and is amazing place to see wildlife and nature.
5. Douala
It is not much of an attractive city but you can experience the busy and modern urban life of Cameroon. It is not blessed with natural beauty but buildings and restaurants and urban activities add life to the city.
6. Mount Cameroon
This is the highest volcanic mountain in West of Africa. The volcano is active and therefore a daring spot for tourists. It takes 4 long days to trek the mountain.
Trekking is one of the main things to do here. The base town of Buea is an interesting an amazing place and is also known to be the first post office in West of Africa.
7. Waza National Park
This national park is a home to some amazing wildlife which can be enjoyed on tour guided safaris. You can also drive your own vehicle to explore the park but you have to have a guide with you. The park is an amazing place to experience the amazing wildlife.
8. Korup National Park
This is one of the oldest national park of the area and you can find some exotic and rare flora and fauna here. Things to do here include bird watching, trekking, and animal study. The park also has accommodation for the tourists.
9. Bamenda
It is a large with all sort of facilities and is basically a transit place for tourists to go on towards the highland areas of the country.
You can reach some of the best destinations from here and explore amazing hidden villages while exploring the lush green highlands. Things to do here include hiking, mountain biking, and exploring.
10. Ekom Nkam Waterfalls
It is one stunning view to look at and offers some amazing and relaxing views. Mountains within the rainforest has resulted in this amazing waterfall.
Final Words
Cameroon is undoubtedly one of the best destination to visit in all of Africa. The amazing culture, beautiful landscapes, captivating views and exotic wildlife makes it an amazing destination. There are loads of things to do here and you can definitely not get bored in your entire stay here.
Read Also:
What is the Capital of Cameroon?