The capital city of the USA is Washington, D.C.
Formally, it can be called as the District of Columbia and informally people refer to it as D.C. or Washington.
This capital city was founded after the American Revolution as a seat of power for the government and was named after its founding father and the first president of the USA, General George Washington.
Washington D.C. The Capital of the USA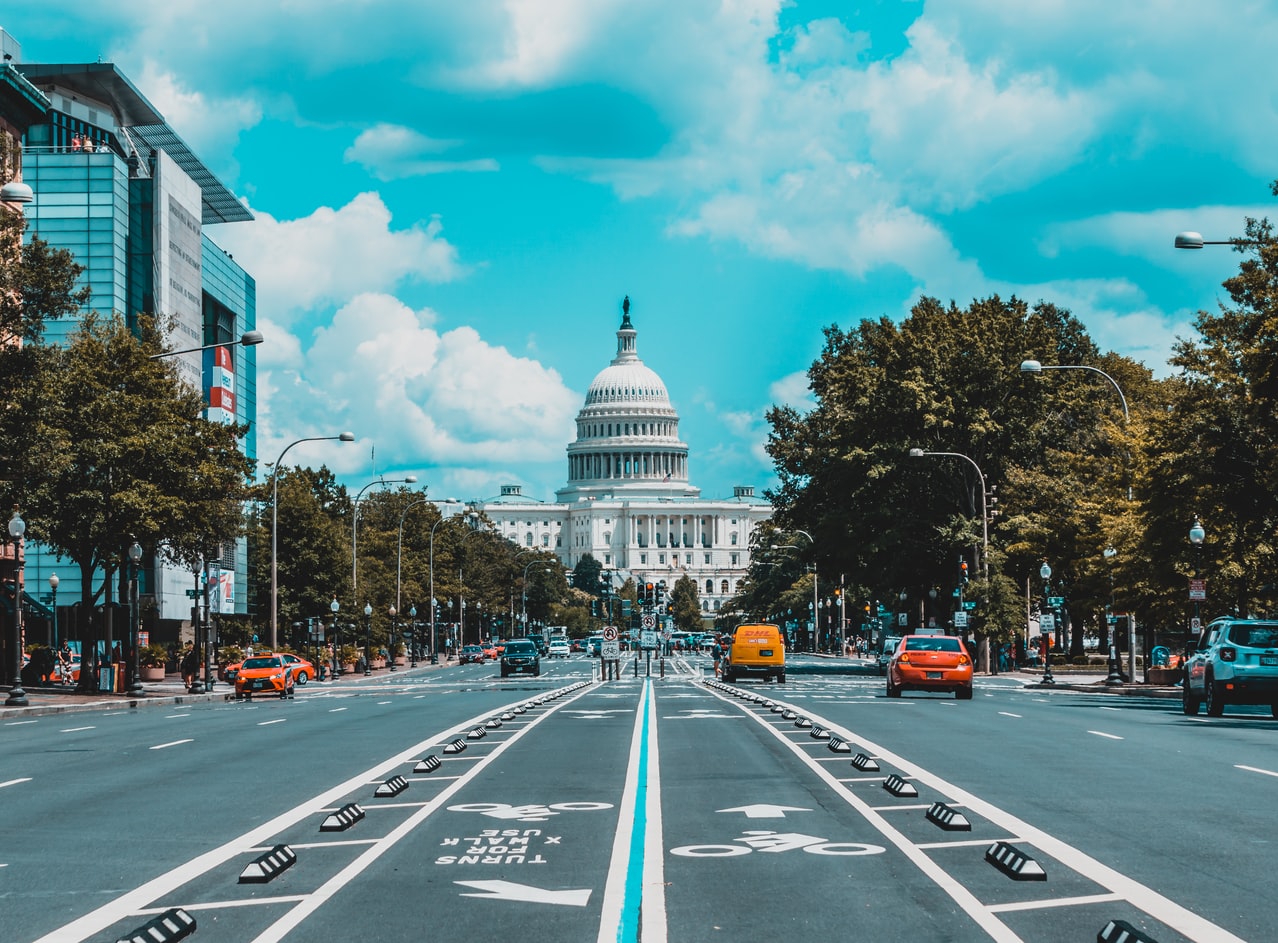 Location
Washington, D.C. is situated on the east coast of the United States bordered by the state of Maryland to the north, east, and west, and the state of Virginia to the south.
Population
As of 2019, Washington, D.C. has an approximated population size of 711,571. This makes it the 22nd most populated city of the U.S.
Demographics
According to the census carried out in 2018, the demographics of this capital city are:
Black: 49.0%
Hispanic or Latino (of any race): 4.0%
White (includes White Hispanics): 43.6%
Asian: 3.0%
Other: 1.4% 
Religion
The majority of the population of Washington, D.C. belongs to different denominations of Christianity including catholic, American and southern Baptists and orthodox. Muslims and Jews also make up a considerable percentage of the population.
Tourist Attractions
Tourism plays a huge role in the economy of Washington, D.C. as around 20 million tourists visit this city every year.
Apart from being the capital of the world's most powerful country, it also comprises of some major tourist attractions such as the national gallery of art, Washington monument, national museum of natural history and many more.
General Information For Travelers
Weather: hot and humid summers ; cold winters
Internet speed: 1 Mbps
Safety: Good
Racial tolerance: Okay
Freedom of speech: Good
Traffic safety: Okay
Cost of living for local/expat: $3460 / month
Read Also: