The capital of Argentina is Bueno Aires which was founded by the Spanish explorers in the year 1536 but the native citizens fought them out by 1542.
The city of Buenos Aires led its country into the war for freedom and finally after six years of struggle Argentina became an independent country.
"Buenos Aires" means "fair winds" or "good airs".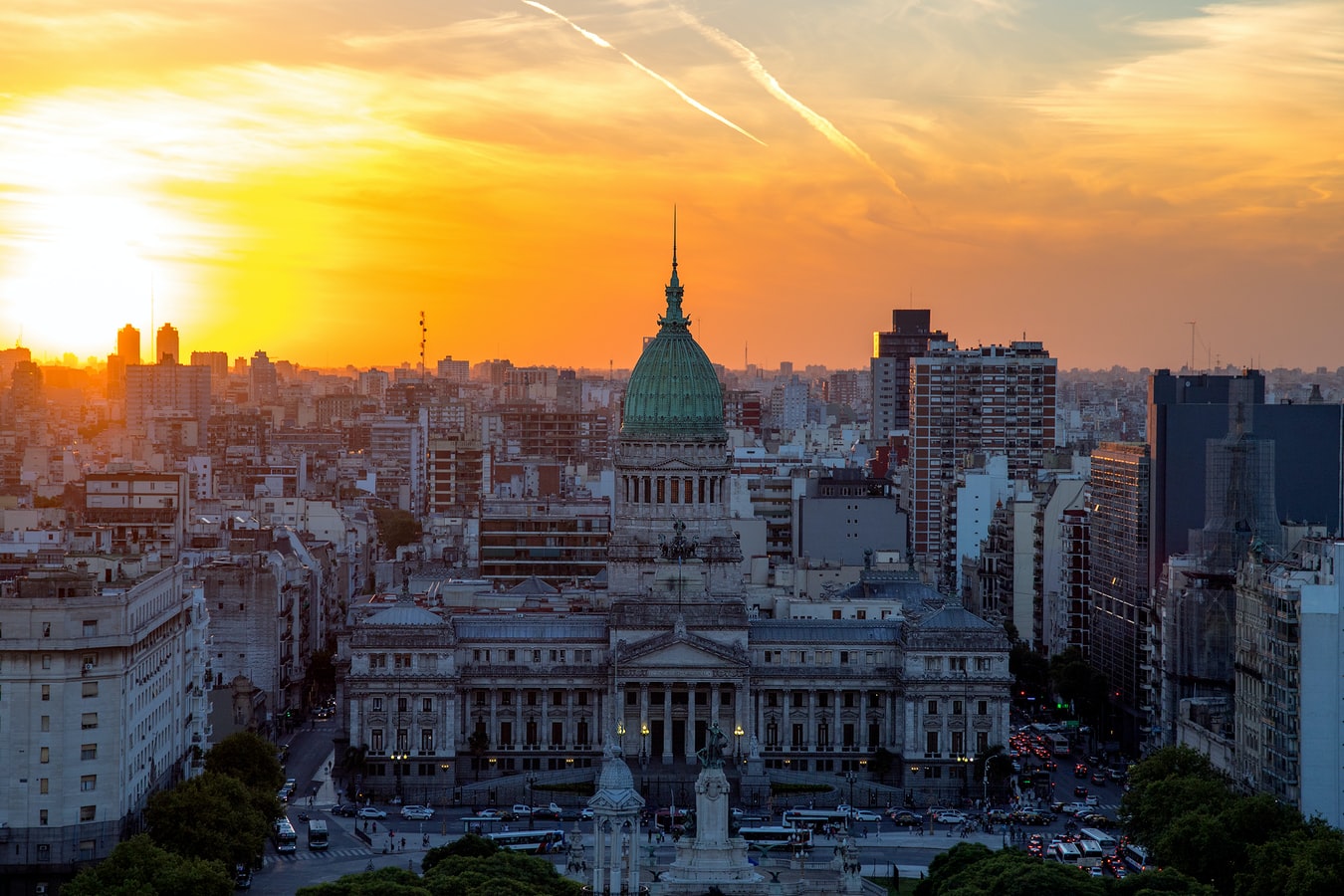 Location
Buenos Aires is situated along the southeastern shore of South America beside the Rio de la Plata.
Population
This city has an urban population of around 17 million which makes it the largest city of Argentina and the fourth-largest in western hemisphere.
Demographics
The population of Buenos Aires has remained quite the same since the middle of the 20th century because of less rural-to-urban migration and lower than average birth rate.
The age structure of the population of Buenos Aires is similar to that of the majority of Europe:
Population above the age of 60 is merely one-quarter.
Population below the age of 15 is 17%.
Buenos Aires is known for the high quality life of its residents. They have one of the highest family income range in South America.
Religion
According to a survey conducted in 2019, 56.4% inhabitants of Buenos Aires are catholic, 26.2% non-religious and 15% evangelical.
Moreover, it is also home to the largest Jewish population (250,000 people) of Latin America.
Tourist Attractions
Buenos Aires is one of the most popular tourist destinations due to its multicultural prospect and European-styled architectural designs.
General Information For Travelers
Weather: warm, humid and wet summers ; cold and windy winters
Internet speed: 30 Mb/s
Safety: Good
Racial tolerance: Okay
Freedom of speech: Okay
Traffic safety: Okay
Cost of living for local/expat: $744 / month
Read Also: 10 Best Places to Visit in Argentina in 2020