Laying across the shore of Lake Michigan, the Windy City, or Chicago is one of the largest cities in United States. With its towering skyscrapers, beautiful beaches, finest restaurants, cultural attractions, alluring museums, and numerous sightseeing options, there are plenty of things to do in Chicago to make your trip worthwhile.
Best Things to Do in Chicago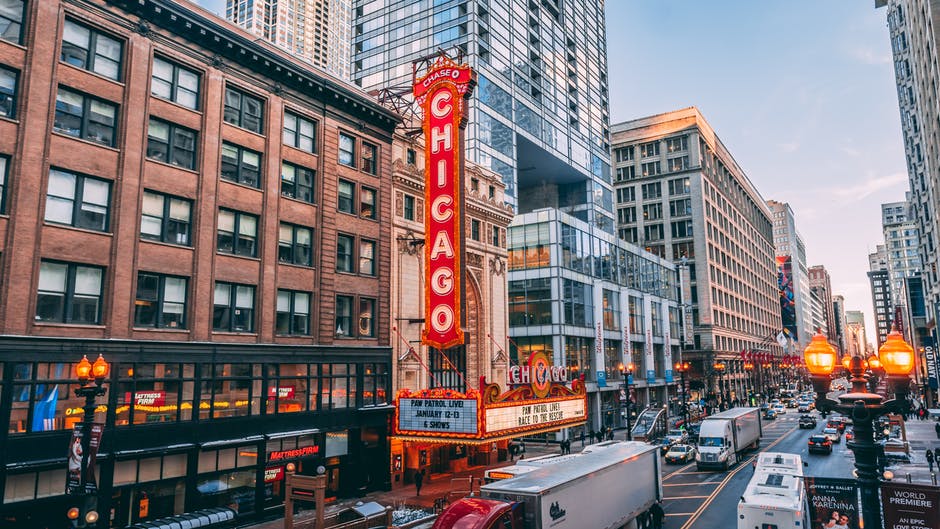 1. Millennium Park
Located in downtown Chicago, the Millennium Park has several attractions within its premises itself. Apart from the overly photographed, the Bean or the Cloud Gate, the park also has a free-concert pavilion, an ice-skating rink, and several open-air restaurants. All in all, this one park alone offers some of the best things to do in Chicago.
2. Willis Tower Skydeck
Offering some of the most astounding views of the Lake and Michigan state, this towering architecture has some of the world's fastest elevators to take you up, beyond 100 floors and leave you mesmerized with the impressive scenes of the city.
3. Art Institute of Chicago
Designed in beaux-art style, this world class museum is certainly one of the best art museums in the world. With a collection of art work spanning over hundreds of years, it offers very unique, diverse and one of a kind art pieces, of some very notable names such as Claude Monet etc. which surely entice the on lookers.
4. Buckingham Fountain
Designed in the Art Deco style, Buckingham Fountain was initially built from donations from the family. Its symbolic structure, with four surrounding sea horses, is actually representative of the four bordering states of Lake Michigan.
The fountain shoots up intricate, yet impressive designs each minute and is a spectacular sight to look at, especially when will lit at night.
5. Navy Pier
Initially opened up as an amusement park and shopping facility, Navy Pier is now, quite literally a one-stop for all the best things to do in Chicago.
From beautiful parks and gardens, to restaurants, shops, entertainment attractions, concert venues, sightseeing excursions, the Pier has a facility for all.
6. Magnificent Mile
Regarded as one of the best, shopping districts and most attractive boulevards in all of America, the Magnificent Mile is the hub of highly popular boutiques, luxurious brands, theaters and several art-galleries with spectacular exhibits.
7. Lincoln Park
Laying along the edge of lake Michigan, Chicago's biggest park, the Lincoln Park, is a wide stretch of lush green land. Also enclosing the infamous Lincoln Park Zoo, which is home to more than 1000 animals, and the Lincoln Park Observatory, this is one of best place to have a relaxing day outdoor. One can also have a look at the statues and displays of public art in the vicinity, including Augustus Saint Gaudens' Standing Statue of Lincoln.
8. The Field Museum of Natural History
Also known as the Field Museum, this natural history museum is one-of-a-kind, such museum in the world. This museum is now known to hold more than 20 million objects in display, which resonate with all elements of nature, such as science, culture, environment etc.
9. 360 Chicago
Easily recognized by its unique style of design, 360 Chicago is an observatory deck on the 94th floor of John Hancock Building.
Giving an impressive view of the Chicago skyline, it's recent feature "Tilt", now gives people to take a look directly beneath from an inclined angle. Safe to say, this has been very successful in attracting hoards of tourists towards it.
10. Chicago Riverwalk
Lined with a number of bars, restaurants, cozy cafés etc. is the Chicago Riverwalk, running parallel to the lake shore and running through the city's most popular waterway. A nice long stroll along this trail, with a refreshing environment, definitely leaves you uplifted and energized.
More Read: Best Places to Visit in USA