Did you know that Dubai hosted more than 540 business events, attracting over 2.2 million attendees. Dubai is a thriving metropolis that serves as a center for international trade and a wealth of exciting opportunities for business travelers.
Even if you have a lot on your plate due to work, you should try to squeeze in as much sightseeing as possible while you're in this exciting city.
In this post, we'll look at some of the best attractions in Dubai for business travelers, including both fun and useful activities.
8 Things To Do For Business Travelers In Dubai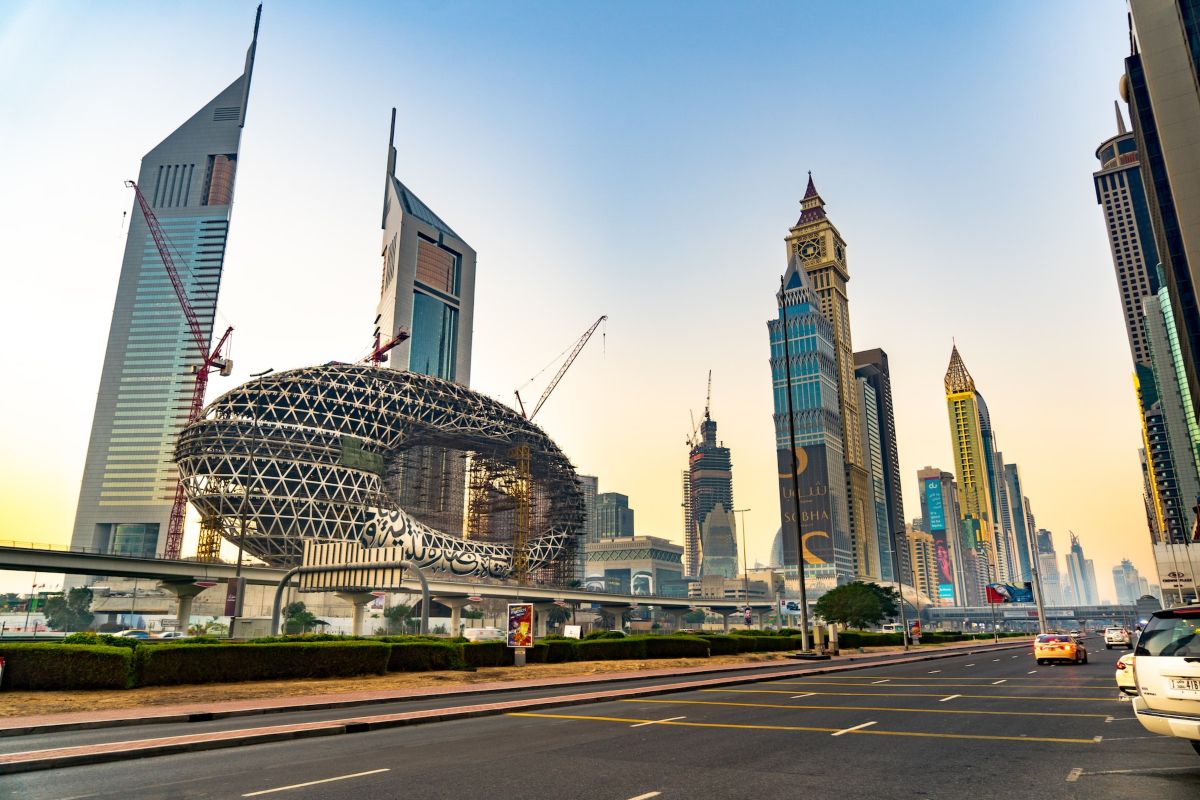 1. Discover a World of Luxury and Convenience at The Airport
Embarking on a journey is more than just reaching your destination; it's about indulging in a seamless and extraordinary experience from the moment you step foot in the airport. Therefore, airport concierge services are specialized services designed to enhance the travel experience of passengers at airports.
In the vibrant city of Dubai, airssist airport concierge marketplace stands as a beacon of unrivaled luxury and personalized assistance. Moreover, these services offer a variety of services, including Meet & Greet, Fast Track, Baggage Assistance, and Limousine Transfers.
2. Explore the Iconic Landmarks
Dubai's skyline and man-made attractions are widely admired around the world. To get your bearings, head to the top of the world's tallest building, the Burj Khalifa, where you can take in stunning views of the city below.
The Dubai Fountain show is an unforgettable experience that combines music and water. Palm Jumeirah is an artificial island in the shape of a palm tree that is home to five-star hotels, fine dining establishments, and stunning beaches.
3. Indulge in Retail Therapy
With its many shopping centers and traditional markets, Dubai is a shopper's dream. The Dubai Mall is the largest shopping mall in the world, and it has everything from 1,200 stores to an ice rink and a virtual reality park.
Visit the Gold Souk and the Spice Souk for some authentic shopping, complete with haggling for exotic goods and a taste of the local culture.
4. Enjoy Culinary Delights
The cuisine of Dubai is an eclectic mix of influences. Explore the city's diverse dining options, from fine dining establishments to hawker stands.
Visit the exciting Jumeirah coastline Residence (JBR) neighborhood to sample a variety of cuisines and take in breathtaking views of the coastline. Don't leave the UAE without sampling some authentic local fare like shawarma, falafel, and camel meat.
5. Unwind at Luxury Resorts
After a long day of meetings, unwind in the comfort of one of Dubai's luxurious resorts. Relax on private, pristine beaches, indulge at luxury spas, and swim in infinity pools.
Some of the world's most luxurious hotels, including Atlantis, The Palm, and Jumeirah Zabeel Saray, can be found on the Palm Jumeirah and are known for providing guests with an unforgettable experience.
6. Networking Opportunities
Businesspeople in Dubai have access to a wealth of networking and career-building events. The best way to keep up with the newest developments in your field and make connections with other experts is to participate in the many conferences, seminars, and expos that take place throughout the year. In addition, you can increase your professional reach by joining a variety of clubs and groups.
7. Desert Adventures
Get away from the hustle and bustle of the city and go on a desert safari. Dune-bashing, camel rides, sandboarding, and traditional belly dancing performances are just a few of the exciting things you can do in the desert. Experience the rich Bedouin culture and hospitality as you watch the sun set over the desert while dining on a delicious BBQ in a Bedouin-style camp.
8. Cultural Immersion
The Al Fahidi district is a great place to learn about Dubai's history and culture. Learn about the history of Dubai and its meteoric rise from a sleepy fishing hamlet to a worldwide metropolis at the Dubai Museum, housed in the Al Fahidi Fort. Experience the old souks and traditional trading methods by taking an Abra ride over Dubai Creek.
Best Hotels For Business Traveler At Dubai
Dubai offers a wide range of hotels that cater to business travelers, providing excellent amenities, convenient locations, and business-oriented services. Here are some of the best hotels in Dubai for business travelers:
Burj Al Arab Jumeirah
Jumeirah Emirates Towers
The Ritz-Carlton, Dubai International Financial Centre
JW Marriott Marquis Hotel Dubai
Address Dubai Marina
Grand Hyatt Dubai
In brief, these hotels combine luxurious accommodations, excellent business facilities, and convenient locations to cater to the needs of business travelers in Dubai. Whether you prioritize opulence, connectivity, or functionality, these hotels provide a comfortable and productive environment for your business stay.
The Bottom Line
Dubai is not just a destination for business; it's a city that offers an amalgamation of work and leisure experiences. From iconic landmarks and luxury resorts to culinary delights and cultural immersion, there is something for every business traveler in this dynamic city. In short, make the most of your visit to Dubai by exploring its hidden gems and creating lasting memories that go beyond the boardroom.
Read Also:
Author: Akel Alkubeh