Are you traveling? Well, we're not going to ask you where you're going but what you're carrying. No matter the destination for your trip, there are things that you must have for comfortable travel and stay. Well, this already answers your most obvious question, what are travel accessories?
Packing is the hardest thing you can do when traveling. There are just too many things to carry that you might end up with unnecessary luggage.
You need a packing list to ensure you have everything you need, including your portable Wi-Fi hotspot so that you don't miss playing the new slots because of a poor connection. So, what travel accessories do you need?
Ten Must-Have Things For Good Travel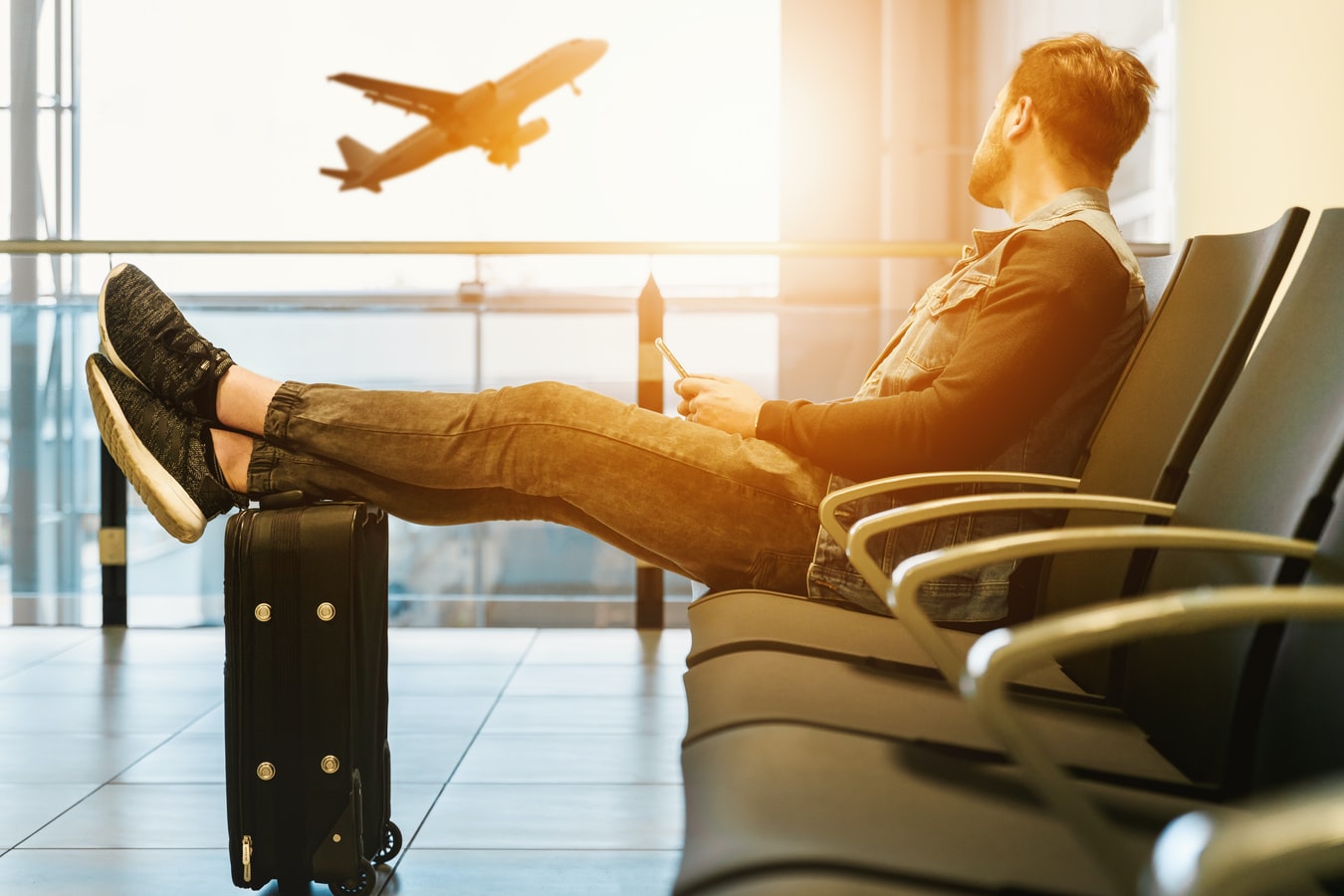 1. Hand Sanitizer
With the recent state of the earth, you don't want to be careless about hygiene matters. You always need to keep your hands clean, and a hand sanitizer is one of those things you don't have to forget to pack.
So, to maintain your hygiene and stay healthy, you need travel accessories to keep you safe from the COVID and from food poisoning that can result from eating with dirty hands.
2. Locks
You have to keep your luggage safe from theft, and the best way to do it is to have different locks, including a padlock.
If you're traveling to a new place, you will have to be more watchful as you don't know the people around you. Find a convenient and easy-to-use lock so that you don't end up locking yourself out.
3. Waterproof Passport Wallet
A passport or visa is an important part of travel accessories for international travel. But you need to keep these documents safe from theft or moisture damage.
A waterproof passport wallet is one of the best accessories you can buy. Get one at your convenience store and travel with ease.
4. Travel Charger and Adapter
You will have to keep your devices charged at all times, and you need a charger and an adapter for that. Get yourself a worldwide travel adapter and have an easy time charging regardless of the type of socket you come across. Others come with dual USB ports to make your charging easier.
5. Mobile Hotspot
Thanks to digitalization, the need to always stay connected is something you're not going to resist, and a portable internet connection is one of the new travel accessories trends.
A portable Wi-Fi has come to sort out the problem of a poor connection. You can now have easy to use, reliable, affordable internet connection wherever you go with this travel accessory.
6. Digital Camera
If you want to bring back some memories with you after the trip, there is no better way to do this than using a digital camera.
Don't argue that you have your phone camera because no matter how expensive they are, they are not yet developed enough to replace a digital camera. A camera is, therefore, an important part of your travel accessories must-have list.
7. Travel Pillow
You don't only need travel accessories that keep you comfortable in your destination but also those that help you during your journey.
You need something to protect your neck and head, and a travel pillow does great work. There are pillows for both children and adults, and you can have a comfortable sleep in the car or plane.
8. Get a Collapsible Water Bottle
You need to stay hydrated when traveling; hence, the water bottle should be an essential part of your travel accessories. However, a water bottle occupies too much space in your bag, but thanks to technology, you now have a collapsible one.
9. Headphones
You will have to beat that boredom with some entertainment. Whether its music, funny videos, or movies, you need to stay entertained.
But while doing this, you won't have to distract the peace of others, and you also don't want others to ruin your fun time. Noise-blocking headphones, therefore, should be part of your travel accessories list.
10. Umbrella or Rain Coat
If you're traveling when rainfalls are unexpected, you'll have to shield yourself from the downfall. An umbrella and a raincoat should be part of your travel accessories checklist, even if you're traveling during summer. Always make sure you carry all-important rain gear because getting rained on can wreak havoc for your health.
Conclusion
There are so many things you'll love to carry when traveling, but not all are necessary. You don't have to overwhelm yourself with a heavy suitcase of things you're not going to use. Well, the list of all the things you need for your travel is endless.
We cannot mention all of them because you might have different needs that we don't know about. If you have any suggestions on essential travel accessories, feel free to share it with us.
Author's Bio: Ellen Royce is an experienced traveler and backpacking enthusiast who speaks 4 languages, including Japanese. She loves experiencing new cultures and meet people from all over the world. She has friends on six different continents. Ellen also enjoys writing about her trips and shares them in various blog