The growth of escape rooms has been immense in the last decade. These live-action roles playing rooms have become a hit with a new crowd willing to travel places to experience these.
Escape rooms have made their way to must-visit tourist destinations and various other apps. This can be accredited to movies like the Saw series, Escape room movie, and much more.  The rise in popularity of role-playing games has also prompted people to try this new experience.
With elements of role-playing, puzzles, riddles, team-based activity, escape rooms have become a popular place for a lot of people. The immersion and fun that is provided by escape rooms are unmatched and unparallel by any similar activity.
Let us look at some key concepts and points that have helped in the rise of escape rooms as a tourist attraction.
Escape Rooms: A New Phenomenon in Tourism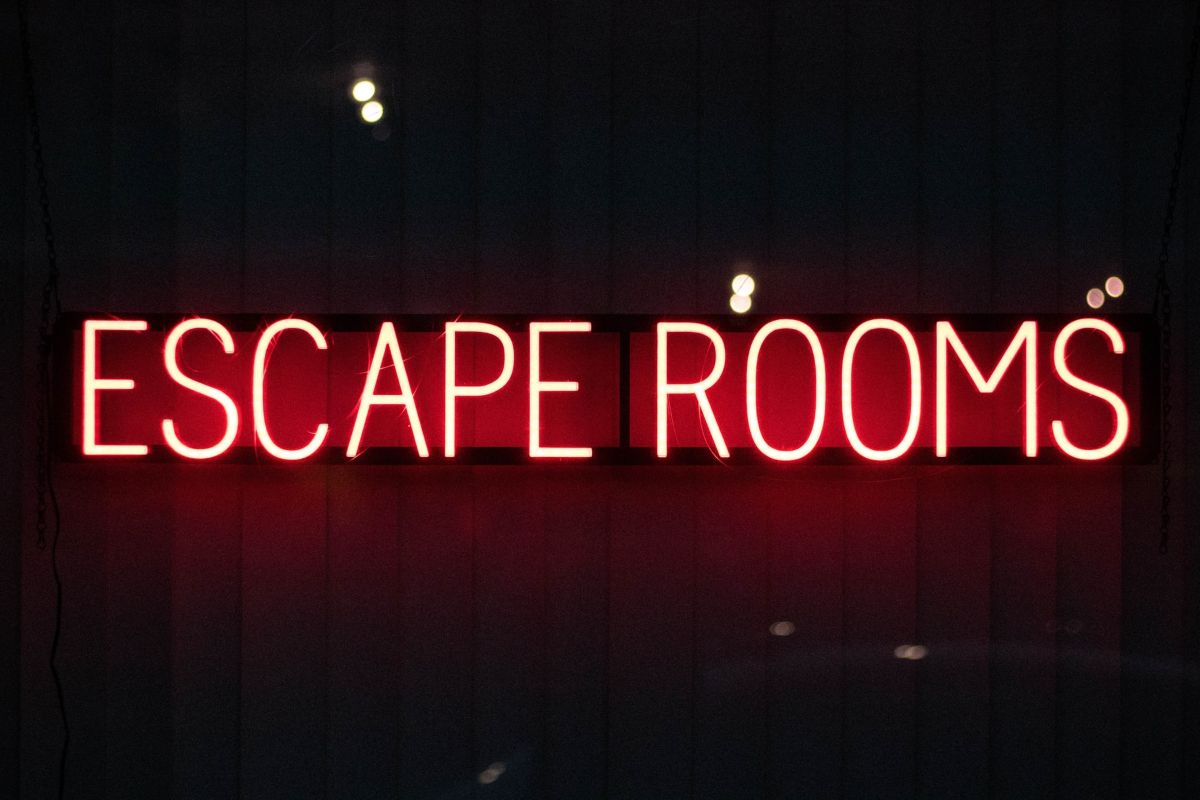 1. Escape rooms are themed base
One of the most impressive features of escape rooms has been their ability to have a multitude of themes. A single escape room company can now have over 4 to 5 different rooms based on different themes.
This is impressive for two reasons. One, it provides a lot of variety and showcases the versatility of escape rooms. Two, different themes and structures allow people to travel to different places and explore other escape rooms.
While Traditional Tourist destinations quickly become nothing more than an obligation, young tourists want to experience thrilling and exciting activities.
2. Memorable Fun
One of the key factors of the booming tourism industry is creating memorable times for tourists, and escape rooms have proven to be vastly successful in doing so. Not only can families and big groups have fun, but smaller groups of friends and even co-workers can also have a great time.
The more memorable an experience is, the more thrilling and rewarding it appears, which has been the case for escape rooms. Players and groups spend just about one hour in these rooms and come out with a good experience.
This experience is then further spread around through reviews and word of mouth. Escape room does not specifically target this particular demographic. In fact, most of the business of an escape room is going to be to the local population.
However, this is going to change as escape rooms are becoming more and more popular. Most escape rooms are quite budget-friendly and provide a good amount of fun for the price paid, making them a great place for visiting.
3. A Global Phenomenon
The rise in popularity has made it possible to find escape rooms in almost each and every continent and major city around the world.  Escape rooms have now opened almost everywhere from North America, Canada, Brazil to Japan, Australia, and China.
This not only makes them accessible but quite convenient for frequent tourists' and escape room enthusiasts.
This has also provided much-needed support to the independent escape room companies and managers. Escape rooms in a lot of places are managed by a handful number of people. In many cases, a whole family is responsible for overlooking the operation of multiple escape rooms.
4. Technology and Digitalisation has played their part
A lot of escape rooms manage to stay innovative and interesting due to the involvement of technology and digitalization. While the internet has helped in popularising the concept of escape rooms as a tourist destination.
The Internet has also provided a platform for a lot of escape rooms to self-advertise and promote their business online. Digital payments and online booking are primarily how a lot of escape rooms work.
Technological developments have helped escape room companies keep their games fresh, innovative, and engaging. These three are important factors when it comes to deciding on an escape room to visit.
5. Innovation and Engagement
Innovation and engagement are some of the biggest factors when it comes to the popularity of escape rooms. One of the prime reasons escape rooms have become popular is their creative ideas and engaging story and puzzles.
Tourists especially look for such activities, and the recent popularity has led a lot of escape rooms to market themselves to tourists.
In fact, escape room tourism is a niche area in itself wherein people just travel to play different escape rooms. While the concept is somewhat new and relatively unexplored, there is no doubt that it will eventually become a huge thing.
Conclusion
As escape rooms become more and more popular, it won't be surprising to see the government becoming involved in escape rooms. Tourism is a big industry for a lot of places and whole nations.
In such cases, there is a need to pay special attention to tourism in general. Escape rooms are quickly becoming a part of the tourist industry, and they are providing a great platform for building something special and memorable for a lot of people and not just the tourists.
We are bound to see many more developments and progress in this sector as escape rooms are becoming more and more popular as people are still exploring them.
Read Also:
Author Bio: Charlotte Lin is a content creator at escaperoom.com. She's a passionate young woman, mother to an amazing nine-year-old, and an avid reader. Over the years, writing has helped her explore and understand the world as well as her own self. She loves to travel, meet new people, and spend quality time with her daughter. You can find her on LinkedIn.