In Northern California, sitting in the midst of San Francisco Bay and Pacific Ocean, is one of the most beautiful cities of United States. With a long list of some of the best things to do in San Francisco, the city appeals to people primarily forthe renowned Golden Gate Bridge, its Victorian architecture and infamous cable cars, and several other exciting activities.
Best Things to Do in San Francisco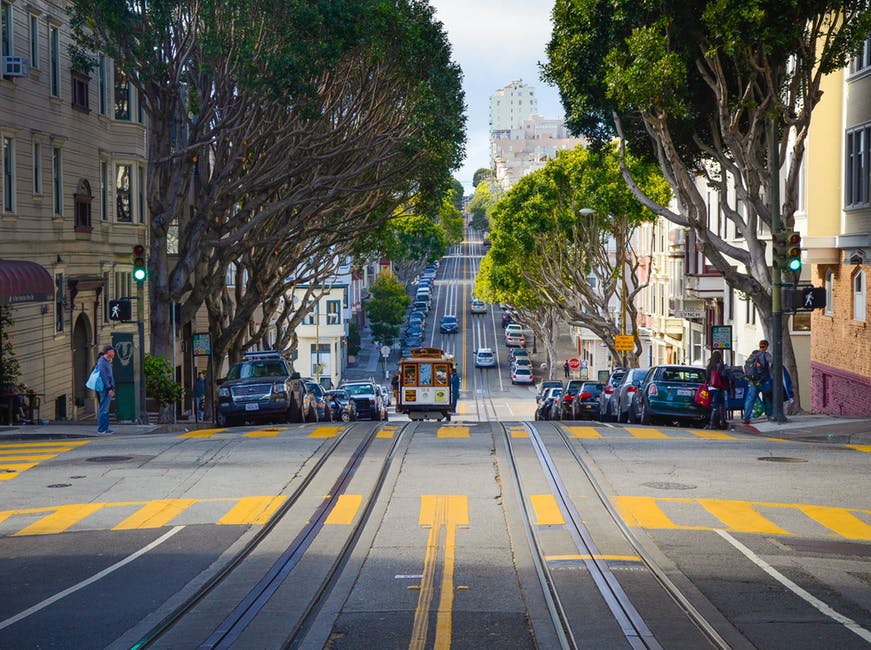 1. Take a walk across the Golden Gate Bridge
One of the most photographed sites in the world, and interestingly, one of the longest suspension bridge in the world at the time of its completion, Golden Gate Bridge is a must to check off from your list of must-visit places in San Francisco Bay.
2. Drop by the Fisherman's Wharf
One of the best things to do in SF undoubtedly, is to visit this highly popular area, which is home to some of the interesting places such as Madame Tussauds Wax Museum, Ghirardelli Square etc.
3. Tour the Alcatraz Island
One of the infamous locations of San Francisco on Alcatraz Island, is Alcatraz Penitentiary, which was once operational as the prison,housing notable criminals namely AL Capone, his Birdman, Doc and Ma Barker etc. is now a famous tourist spot.
4. Take a ride in the San Francisco Cable Car
A unique historic monument, the SF Cable Car System gives tourists a chance to explore the city in an unparalleled fashion and takes you to all the notable attractions such as The Fisherman's Wharf, Ferry Building etc. to fulfill your San Francisco trip.
5. Chinatown outside China
One of the largest Chinatown outside Asia, this is one of a kind experiences. Apart from its elaborate celebration of festivities specially during Chinese holidays, this remarkable site attracts visitors for its traditional temples, theaters, tuckshops, souvenir shops etc. With all the colors and fun vibe, tourists thoroughly enjoy being here and photographing the scenes.
6. Rejoice at the San Francisco Symphony
To have an exhilarating experience, one shall definitely catch at least one show at the San Francisco Symphony, all the while an orchestra plays; in short it is definitely one of a not miss activity.
7. Indulge into the delectable options at The Ferry Building
Housing some of the best eateries, from fine dining options to cafés and kiosks, the Ferry Building is especially very popular amongst food lovers. Moreover, this place brings together all the food traditions and colors of the Bay Area at one stop.
8. Exploratorium expedition
An incredibly popular, and one of a kind hands-on learning experience, Exploratorium falls into the category of one of the best things to do in San Francisco. People of all age seem to rate this place very highly because of its super interesting activities and exhibits.
9. Picnic by the Angel Island State Park
Second largest island in the Bay Area, with the thinnest of populations, Angel Island State Park offers some spectacular and majestic views of the Bay which are totally worth paying for the ferry that gets you here. Adding to that, is the variety of delicious food options that are available here. All in all, the island classifies as one of the best places to spend a few hours away from all the city environment, to relax or make some beautiful memories with your loved one.
10. Trip to the Ghirardelli Square
Going back in time a little bit, this square which was initially a chocolate factory, is now a center for foodies, shopper and art lovers with its wide range of eateries, posh brands and hotels.
Read Also: Best Places to Visit in United States