South Africa is commonly referred to as a world in a country. This phrase is quite explanatory of what you can find and experience in South Africa.
From amazing wild life to beautiful and huge Savannah, expansive desserts, huge and exceptional natural reserves, beautiful gorges and some mesmerizing water bodies. More than that you can find a unique blend of culture and heritage and an interesting history.
Here is a list of the 10 best places you must visit in South Africa.
Best Places To Visit in South Africa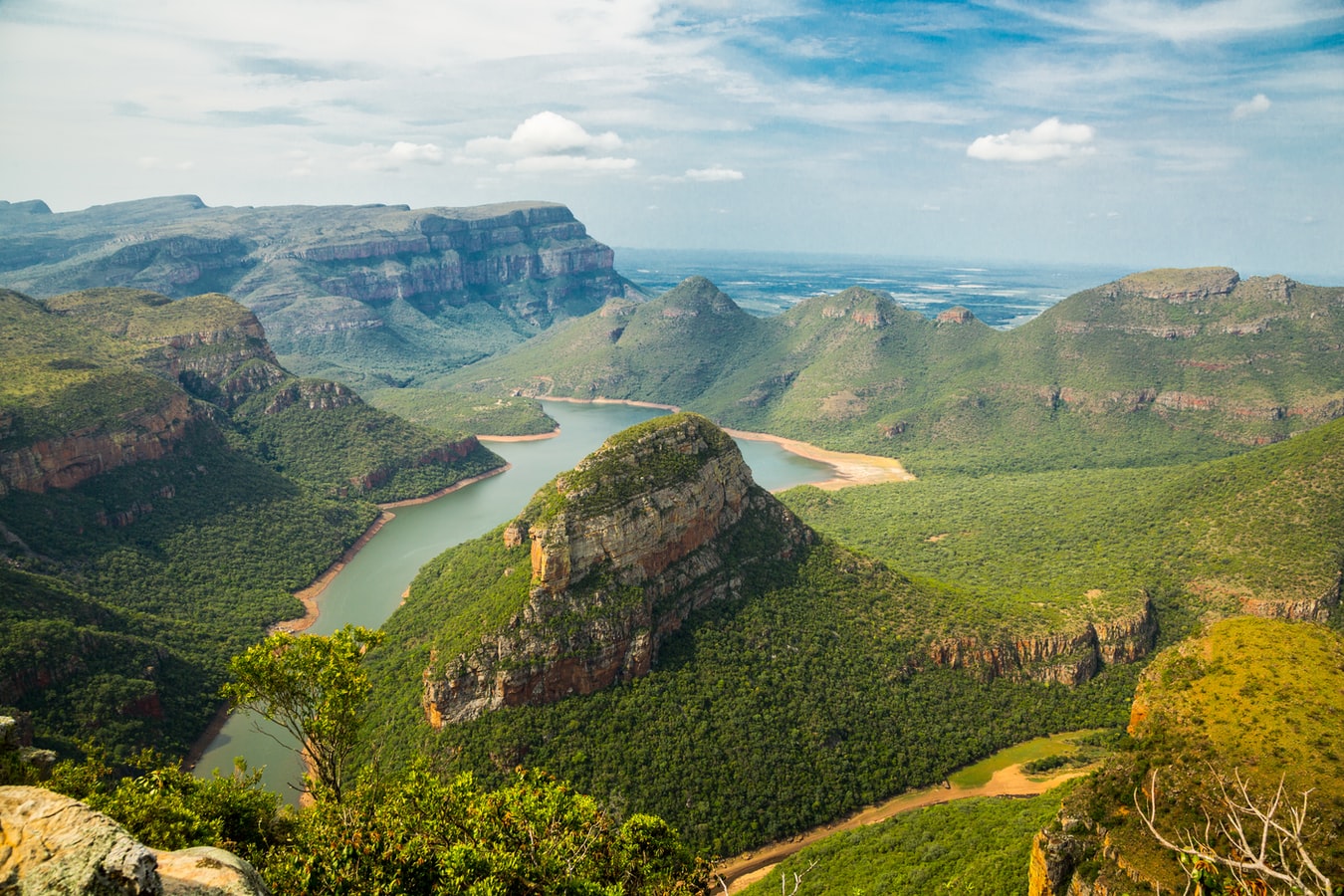 1. Plettenberg Bay
This is a small resort town lying across the massive dark blue water body. The exquisite white beaches in contrast to the dark blue water makes it look absolutely gorgeous.
The atmosphere at this place is extremely relaxing and calming although it can get a bit crowded, but the serenity of the area remains intact.
Whale watching is a favorite activity in this area. Furthermore, you can enjoy plenty of water sports and other outdoor activities.
2. Kruger National Park
South Africa is famous for its "Big Five" animals namely elephant, leopard, rhino, lion and buffalo. The Kruger National Park is one of the oldest game reserve and the most famed safari parks where you can view the Big Five animals.
Apart from these animals you can enjoy a diverse wildlife and natural beauty all across the park. You can enjoy this park through a walking safari or a hot air balloon and roam through the gallery forest and the expansive grassy areas.
3. Kimberley
Want to see where diamonds come from? Kimberley is your place to be. You can visit the Big Hole and similar mining spots that have been recreated and gain insight on its history. You can enjoy some great museums and old architecture in this place.
4. Cape Town
This beautiful city is situated in between the vast ocean and a mountain range which makes the city exceptionally beautiful and close to nature.
You can experience a nice of blend of European and South African culture. You can find endless activities in this city to keep you captivated throughout your stay.
Hiking, strolling across the shore, cable cars, scenic golden beeches, diverse wildlife and flora, dining and shopping experience, and lots of entertainment are the part of this city.
5. Grahamstown
The city which was once the hub of war is now a peaceful and art loving city. You can explore some ancient churches, architectures and find out about historical moments.
Moreover, this city offers an enjoyable experience through plenty of restaurants and a vibrant nightlife. This city is also used a transit city to visit different natural reserves.
6. Kgalagadi Transfrontier Park
This park is a merger of two parks which makes it rank amongst the biggest wild reserve area. You can go on a safari to experience the diverse wildlife and the beautiful glimmering grasslands.
7. Bloemfontein
Although not much of an impressive and attractive city, it is a common place for tourists. Tourists like to enjoy the calm and peace of the city before venturing into different adventures from this city.
The city itself has some nice shopping areas, fine dining restaurants, all necessary and luxury amenities, and an art museum to enjoy.
8. Stellenbosch
It is a unique university town with plenty of old oak trees, farms, and beautiful white Cape Dutch houses. The city offers a great nature experience with some amazing scenic views. You can enjoy history by visiting some great museums here.
9. Knysna
It is one of the most impressive stop on the beautiful Garden Route. You can find some magnificent mountain ranges and beautiful lush forests that will take you back in time; some of the trees here are really very old. The Tsitsikamma National Park is an interesting and enjoyable place to spend time.
10. Drakensberg
This word literally means "Dragon Mountains". This spot is amongst the country's highest peaks and is a popular destination for tourists.
With some mind blowing sceneries, Royal National Park, impressive cliffs (which are the source of some of the main rivers), dense forests, beautiful valleys, San rock art, Giant's Castle Game Reserve, magnificent waterfalls and sparkling streams, this place is a must visit, apart from enjoying nature you can experience some great activities.
Final Words
South Africa is a very large country to explore and it offers adventure and activities to every taste and liking.
South Africa is undoubtedly a country you must not miss if you want to experience something unique and refreshing.
More Read:
What is the Capital of South Africa?
Best Cities To Go in South Africa
Top Hotels To Stay in the Country