Moldova, a not so popular name for tourists but a country worth exploring and experiencing. The peace, simplicity and serenity in this country is unbeatable.
It is a remote country, rich in history, and full of natural beauty and so it is the perfect spot to take a break from the hectic urban life and gather some peace of mind.
Here are the 10 best places to visit in Moldova to make your trip worthwhile:
Best Places To Visit in Moldova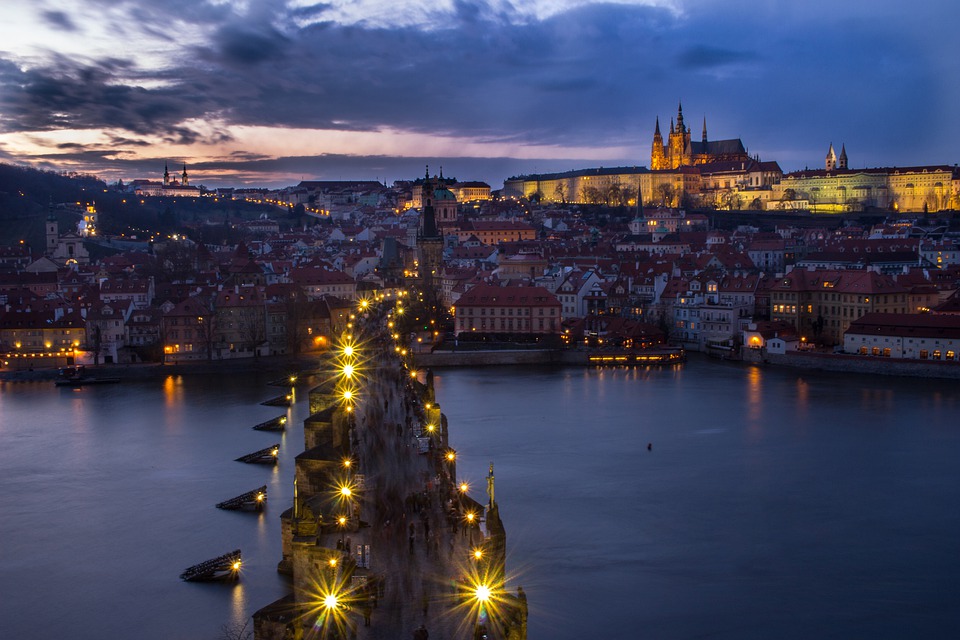 1. Tipova
Tipova is famous for the monastery that has been excavated from beneath the rocks. It is a very large monastery and has three different churches.
This ancient architecture in the midst of nature amplifies the beauty of the place. You can also hike several kilometres past the caves to view a stunning waterfall.
2. Chisinau
This is the capital of Moldova and is its largest city. The city is packed with amazing places to enjoy. This is a modern city with an amazing and rich history.
You can find plenty of public places, parks, green areas, casinos, spas, nightclubs, art galleries, restaurants and old buildings. There is a huge art market as well where you can enjoy modern art.
3. Orheiul Vechi
This archaeological complex is one of the oldest place in Moldova and many of its archaeological findings, and rich history takes you some 2000 years back.
The River Raut flows along this place. The place is a heaven on earth with diverse natural beauty ranging from vast green areas and forests, river, to caves. You can also find several ancient baths, monasteries, forts and ruins all across the place.
4. Cricova Winery
You would not want to miss the second largest underground winery in the whole wide world. The underground tunnel system in this winery can be dated back to the 15th century.
In this city you can visit the underground tunnels, underground tasting rooms, pretty cafes and 1.25 million bottles of wine!
5. Saharna
This is one of the most mesmerizing village in Moldova and holds some spiritual value also. It has the ancient Holy Trinity Monastery.
The reason why this place is famous is because it has been believed from many years that one of the rocks preserve the foot prints of Virgin Mary.
This place is scenic beauty and you can enjoy 22 waterfalls in this village. No place can give you more peace of mind than this place.
6. Transdniestr
If you want to visit a place that exists but does not exist at the same time? Then this is the place you are looking for.
This place has declared its independence in a civil war but it is still officially a part of Moldova. You will find the city filled with Russian architecture.
7. Padurea Domneasca Natural Reservation
This natural reserve is situated in Glodeni and is the largest Moldova's natural reserve. You can find some very old trees here and the oldest Oak tree is almost 500 years old.
This natural reserve is famous for the "One Hundred Hills", which is in actual a strange landscape and comprises of rolling hills. You can also enjoy viewing numerous bird species living along the bank of the river.
8. Soroca
The city holds great importance in history because of its strategic location on the River Dniestr. You can find several ancient forts and military strongholds in the area. Soroca Fortress is a quite famous fort in this city. You can find some amazing mansions in the city center.
9. Codru National Reservation
The oldest reserve in Moldova is a sight to be seen. Gorges, canyons and valleys are the key features of this reserve. Moreover, there is Natural History Museum which is an amazing place to visit.
The reserve preserves 145 species of birds, 6 reptile species, 1000 species of plants and some 50 species of mammals.
10. Capriana
Capriana is covered with some dense forests all around. Here you can find and visit the oldest monastery in Moldova. It dates back to the 15th century. The monastery was neglected for quite a many years but, now has been reopened and houses the biggest convent library of Moldova.
This poor, remote country yet full of adventure, beauty and history deserves to come in the limelight and become a popular tourist country. If you are looking for a peaceful place to enjoy your vacation then Moldova is the best country to choose.
Read Also:
What is the Capital of Moldova?
Top Things To Do & Tour Attractions in Moldova